Where the world gathers for
plating, anodizing, & finishing Q&As since 1989
-----
Nickel plated spring failures, hydrogen embrittlement, baking
1999
Q. I need to use a high strength steel bolt to fasten a stainless steel fitting. In the past we have nickel plated the bolts to help match the finish of the stainless. however, we are concerned with hydrogen embrittlement after the plating process. Can the original bolt properties be met by baking after the plating? If not, are there any alternative processes that will give the desired look without weakening the original bolt properties.
John Rappa
structures - Westford Massachusetts
---
1999
A. Even such components as aircraft landing gear are electroplated, so the potential for hydrogen embrittlement is not a death sentence for a bolt. Nickel plating and baking is probably still a good choice. I haven't heard of making allowance for reduced load rating after plating, but an awful lot has been written on hydrogen embrittlement and I've read only a very tiny portion of it. Sounds like some study is warranted.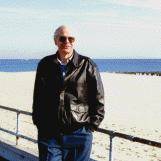 Ted Mooney
, P.E.
Striving to live Aloha
finishing.com - Pine Beach, New Jersey
---
1999
A. Hydrogen embrittlement can have disastrous results, but it can be controlled very well in most circumstances.
A prebake, mechanically cleaning (light blast with aluminum oxide), an anodic cleaning cycle, an absolute minimum exposure to the acid etch, plating with low stress sulfamate nickel, baking immediately after the final rinse, baking for a longer period and baking at a higher temp so long as it is below the draw temp after hardening will all reduce the probability of embrittlement.
My experience, zero notch bar failures, is keeping the acid dip to an absolute minimum.
James Watts
- Navarre, Florida
---
1999
A. I had encountered severe problem of embrittlement when I plated a 0.6 mm diameter phosphor bronze wire. Later I changed to anodic cleaning and Asymmetric A.C. plating. That completely eliminated the problem The cycle was 270 mili seconds plating and 30 mili seconds de-plating.
Deval Yashawant Vishwanath
electroplaters - Pune, Maharashtra, India
---
1999
A. Treat the high strength steel fastener as any other high strength 'aerospace' steel and refer to a suitable electroless nickel plating specification such as MIL-C-26074 [link is to free spec spec at Defense Logistics Agency, dla.mil]E and stress / embrittlement relieve as directed.
trevor amos
- southampton, england, UK
---
---
To minimize searching & thrashing, multiple threads were merged; please forgive repetition, chronology errors, or disrespect of other responses (they probably weren't there) :-)
---
---
1999
Q. Hello,
My name is Brian Jones, I am VP of a spring contact manufacturing company. The products we make have a spring in them that can see millions of cycles. It is wound from music wire ASTM 228 and currently plated with gold over a sulfamate nickel base. In the past we were using electroless nickel under the gold. After cycle testing we determined that the sulfamate nickel yielded a longer life span than did the electroless nickel. This was fine, but we are still finding failures at fewer cycles than we would like. Is this due to hydrogen embrittlement, the hardness of the base material, the process, or something else? We are open to any suggestions. Should we be using nickel at all? Are there any alternate processes that that will provide low electrical resistance, and are less susceptible to flexing failure.
Thank you,
Brian Jones
- Upland, California
---
1999
A. You might have some embrittlement. If so, the acid etch is about 95% of the problem. Try to use a periodic reverse and a special formulated alkaline cleaner to get the spring as clean (deoxidized) as possible. Then you can use a quick dip in the acid , rinse appropriately and then go into your plate. Cyanide works exceptionally well if you can stand it.
You also need to bake as soon as possible after plate, not when it is convenient or economical.
If you do not use the nickel, you probably would have to use more gold.
James Watts
- Navarre, Florida
---
1999




A. Brian:

I doubt that you have a hydrogen embrittlement problem. The strength of the music wire comes from the texture created by the drawing, not the martensitic transformation for high-strength structural steels (that are very susceptible to HE).

You must assume that the plating will diminish the fatigue resistance of the spring. Your experience that the electroplated nickel is better than electroless is consistent with the fatigue properties of the two coatings.

As the nickel thickness is decreased, fatigue performance will improve. So, keep the nickel thickness to a minimum or eliminate if this doesn't cause other problems.

Good luck.




Larry Hanke




Minneapolis, Minnesota






---

1999




A. Dear Brian, I routinely plate steel springs using anodic cleaning and asymmetric A.C. Plating. This is giving very good results on the springs. However the plating is matte. I have not found any method of doing bright plating, and still avoiding Hydrogen embrittlement.

Pure Dull Nickel plate 7 microns thick can have elongation at failure comparable to copper. With PR current, and anodic cleaning hydrogen embrittlement could be eliminated.

Deval Yashawant Vishwanath




electroplaters - Pune, Maharashtra, India




---
1999
A. Have you checked the stresses in your sulfamate nickel coating? For your application I would think you would want compressive stresses in the coating. With compressive stress, when a crack happens in the coating it pulls it together. While tensile stress pushes it open. Are you using nickel chloride for anode corrosion? Chlorides seem to promote tensile stress. Do you monitor the chloride concentration? The stresses can be checked with a spiral contractometer.
Phil Pace
- Tulsa, Oklahoma
---
---
Hydrogen Embrittlement Baking Cycles After Nickel Electroplating
2002
Q. I am looking for information & experience with either a single or multi-step hydrogen embrittlement relief baking cycle for post-nickel electroplating with plating thickness greater than:
- 0.060"
- 0.100"
- 0.150"
- 0.200"
Note: Thicknesses greater than 0.060" would be limited to small repair areas where filling is required.
Bob Sitz
airline - Atlanta, Georgia
---
2002
A. This gets back to the theory of hydrogen being "baked out" of the plating. Certainly at this thickness the hydrogen isn't diffused "out" of the substrate. Actually it diffuses to "hydrogen traps" where further migration doesn't occur.
This really is a question for an "electroformer"; however, I'd say the length of bake doesn't increase with the plated layer thickness. It's the substrate you are concerned with and the amount of hydrogen in the base metal is dictated by the pre-plate processing and the initial nickel deposit. Whether it's 1 mil or 100 mils, the amount of hydrogen in the surface should be the same.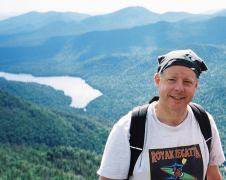 Milt Stevenson, Jr.
Anoplate Corporation

Syracuse, New York
---
2002
A. Check AMS or MIL std's for specific information. Times and temperatures are usually based on tensile strength (or hardness) of the base material. Also, application is a consideration. If the hardware is used for a braze repair application, embrittlement relief is not usually required, however at the thicknesses you give, it doesn't look like a braze repair. Time-at-temperature requirements that are thickness related are also usually given in your FAA Standard Practices or elsewhere in the engine service manuals. Also, be mindful that the hardware needs to be baked after strip and before re-plate if you need to rework and that the time between removal from the plating bath and start of baking is important to minimize.
Doug Hahn
- Mason, Ohio
---
2002
A. Bob I agree with Doug. From tank to bake is defined by some aircraft mfg. Typical I recall we baked for Boeing or Douglas at 375 °F, some parts for 4 hours others for 24. Some within eight hours, some within two hours. I guess you are using Sulfamate nickel. What is most important is the type of metal you are plating to. This will dictate the "rush to bake" and "length of bake". Either case, no offense intended but your best source is going to be from the mfgr. of the part and not this forum where opinions vary and a consensus can be deadly.
Jon Quirt
- Fridley, Minnesota
---
2002

Jon, indeed a peek is worth a thousand finesses, and a fact is worth a thousand opinions. So, if there is a spec, that's what people need to go by. However...
It was just a few years ago that -- despite specs -- the fastener manufacturers, zinc platers, and ASTM were in chaos over hydrogen embrittlement relief because people were leaving open the question of responsibility ... so the platers felt: "They told us to plate the parts, and that's all they paid us for; if the fasteners are hardened steel which needs baking, the manufacturer should have told us to do it!". Meanwhile, the fastener manufacturers were saying "What?! How are we supposed to expect that platers are embrittling our parts, doing nothing to fix it it, and not even telling us?".
So I submit that one thing more deadly than an errant consensus is lack of discussion :-)
I like to optimistically think that if those fastener manufacturers and platers had come to this forum to talk about their expectations, that the readers just might possibly have warned about the problem so that it could be properly resolved by a spec clarification without all the problems that people encountered because they didn't talk publicly about it :-)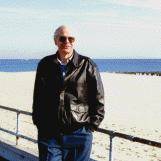 Ted Mooney
, P.E.
Striving to live Aloha
finishing.com - Pine Beach, New Jersey
---
---
Hydrogen embrittlement of steel by nickel plating
November 13, 2015
Q. Is hydrogen embrittlement of steel a problem if the parts are electroplated with nickel (dull, bright, or semi-bright)? Trivalent chromium?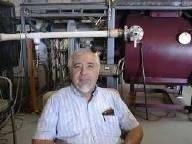 Jim Treglio
-
scwineryreview.com
PVD Consultant & Wine Lover - San Diego,
California
---
November 2015
A. Hi Jim. Although nickel plating is more "efficient" (generates less hydrogen) than some other platings like conventional hexavalent chrome plating, nickel plating (and possibly the pretreatment for it) and trivalent chrome plating definitely generate enough that baking is required for hardened steel parts. Baking is not required for mild steel. Good luck.
Regards,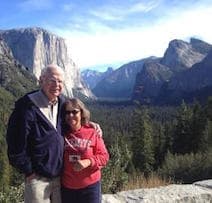 Ted Mooney
, P.E. RET
Striving to live Aloha
finishing.com - Pine Beach, New Jersey
---
November 20, 2015

Thanks Ted.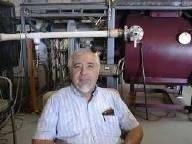 Jim Treglio
-
scwineryreview.com
PVD Consultant & Wine Lover - San Diego,
California