Where the world gathers for
plating, anodizing, & finishing Q&As since 1989
-----
Marine anti-fouling coatings - thermal properties and lifespan.
2000
Q. Dear finishing industry folks:
I am a senior engineering student at the University of Houston in a small group that has been charged with designing a subsea heat exchanger apparatus for company that will later build it.
We are trying to determine what type of marine anti-fouling coating would best meet the following: Most importantly, said coating must not be insulating because it will be used on a heat exchanger apparatus. The only other spec of interest is lifespan. We are looking for something that should last on the order of 20 years.
Looking around I've found that there are several paints and bonding processes available, but there seems to be no information on the thermal properties of these various coatings.
If anyone has or knows of any resources or references for such information, it would be deeply appreciated.
Thank you.
Daniel Waterman
- Houston, Texas
---
2001
A. I would suggest that your heat exchanger plates or tubes in contact with the sea water are coated with a Teflon based anti-fouling. There is a product manufactured by International Marine Coatings which should meet with your requirements.
Geoff Harris
- Hornsea, Yorks, UK
---
---
September 20, 2012
Q. I am looking for coatings on steel for heat exchanger using seawater. Any suggestions? Metal coating or organic coating (epoxy? teflon?)

Heat exchanger runs seawater with high flow velocity. So it needs to sustain high flow and seawater corrosion. It also needs anti-fouling since it is in ocean. The temperature is below 50 °C. The design life is 15-20 years.

Any thoughts?
Sean Lou
- Atlanta, Georgia, USA
---
September 21, 2012
A. Some years back someone had showed me thin titanium sheets extracted from a (heat ex-changer?)ship in a ship breaking yard. Next best would perhaps be to give a titanium coat of sufficient thickness. This can be done by PVD processes.
H.R. Prabhakara
- Consultant
Bangalore Plasmatek - Bangalore Karnataka India
---
September 24, 2012
A. If the seawater is on the inside of the tubes you are not likely to have much success getting them coated unless the tubes are very large. Suggest you change base metal to Monel.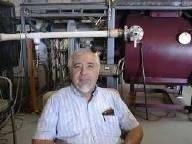 Jim Treglio
-
scwineryreview.com
PVD Consultant & Wine Lover - San Diego,
California
---
September 27, 2012
A. Apart from the difficulty of applying an internal coating, any defect in the coverage opens the way for crevice corrosion and other horrors.
But why re-invent the wheel?
In the early 20th century, when marine steam technology was highly developed, standard practice was to use brass. Mercantile marine specified 68Cu/32Zn and the British Navy required 70%Cu with 1%Sn.
Marine organisms do not grow on copper alloys and the heat transfer is excellent.
Full details in Mechanical Engineers' Pocket Book, Kent, 1916 pp1068-1073.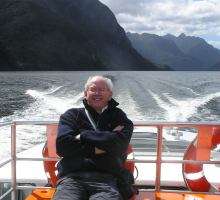 Geoff Smith
Hampshire, England