Where the world gathers for
plating, anodizing, & finishing Q&As since 1989
-----
Electroless Nickel instability problems
2000
I am plating electroless nickel (2 microns) on to 5000-series aluminium components which have a very high drag-in (100's of blind, threaded holes), and have a problem with high levels of instability i.e. plating-out at .25-.5 MTOs. Is this due to excessive drag-in, and if so does anyone have any idea how this can be reduced? The last process before the EN is a non-cyanide zincate (Enthone-OMI Alumon EN). I have tried a hot DI water rinse immediately prioer the EN with no effect. Also the plating out usually occurs immediately after the addition of potassium carbonate, which is drip-fed very slowly (about 15 minutes for 2.5 liters of 20% solution)
Any help would be greatly appreciated!
John L Reid
- Brisbane, Qld, Australia
---
2000
Drag in is a problem. Possible helps, go into a clean rinse before any other chemical. This will fill the holes with water and will help to keep the other chemicals out.
After the zincate go back and forth between hot and cold rinses. This will help to "flush " the holes.
Sounds like you might be reading your pH incorrectly. Paper has to be read within a few seconds of dipping it. Putting it on a white , clean, piece of plastic helps to read it also.
If you are using a pH meter, are you cooling the solution to the same temp as the calibration solutions?
Your temperature may be a few degrees too high. A fresh bath should be operated at the bottom of the temperature and pH range if you want to get good life out of the bath. As it ages, increase the temp and pH so at about 5 turnovers you are at the max.
Is your thermometer and temp control properly calibrated?
Cheap pH meters and probes are normally a false economy.
James Watts
- Navarre, Florida
---
2000
When plating on aluminum you should use an alkaline electroless nickel after the zincate . Unlike the acidic EN the alkaline EN will not attack the zincate layer. You plate in this solution less than 1 micron and then enter the regular EN. Ask your supplier about it.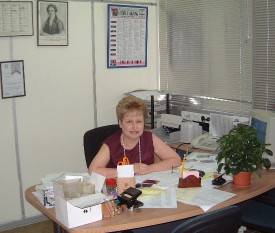 Sara Michaeli
Tel-Aviv-Yafo, Israel
---
2000
Thanks James and Sara for your assistance. I think I have now found the cause of this problem but don't know how to fix it yet. It seems that there a number of very fine scratches in the bottom of the plating tank from which the nickel doesn't get stripped when the tank is filled with nitric. I use about 30% nitric at 50 °C for tank stripping. A temporary solution for this has been to swap and strip plating tanks daily, however I would like to be able to strip the tanks completely. Is there something I can use to achieve this better than nitric acid, e.g. HF or anything else?
John L Reid
- Brisbane, Qld, Australia
---
2000
By plating out, I assumed that it was self destructing.
Run your pump and if necessary direct the flow that would normally go thru the filter thru a temporary sparger that forces the flow across the tank bottom.
You might weld in a new tank floor on top of the old one.
A number of companies sell thin tank liners that are throw away. It is a moderately expensive fix for most operations but might be extremely cost effective for you.
James Watts
- Navarre, Florida
---
2000
The other posts here are correct, but I would like to add that in my 20 year experience with EN, I have never liked potassium carbonate for pH adds. It is like rocket fuel and leads to premature decomposition of the bath. Use a slightly ammoniated rinse prior to EN and "blow down" the holes with compressed air and the ammoniated rinse to get the zincate out of the holes.
Dan Weaver
- Toccoa, Georgia
---
2000
You have a lot of knowledge contained in the above responses. I just wanted to say that when one of the shops I worked at set up an electroless nickel line, we must have had every problem possible it seems. One of the first things we learned was about starting at the low end of the pH range and then allowing it to creep up slowly as the turnovers increased in order to have an even plating rate. In the process my experiences were as Dan mentioned with Potassium Carbonate. We switched to dilute
Ammonia for pH adjust and eliminated that plating out after the pH adjusts. My theory was that since Potassium Carbonate is not terribly soluble plus in hot water not as soluble as cold, ,see the Merk Index, that it started crashing out in the electroless nickel tank and then redissolved. At the point it started crashing out you now had fine particulates which the EN could plate on. For what it is worth, I would ask my chemical supplier about using something other than Potassium Carbonate such as Ammonia water when p erforming pH adjustment.
Ward Barcafer, CEF
aerospace - Wichita, Kansas