Where the world gathers for
plating, anodizing, & finishing Q&As since 1989
-----
Looking for "NicSand" Aluminum Oxide Sanding Gel
May 17, 2022

My grandpa died 20 years ago, I was looking through his garage a few weeks ago and found PACKS of NOS nicsand and others sandpaper. These were all made in the USA or Sweden, all had their price tags still on them. He bought them for around $1 a pop back in the 80s-90s
William Brown
- ohio
---
---
↓ Closely related postings, oldest first ↓
---
---
2007
Q. I found a bottle of NicSand Aluminum Oxide Gel at a Liquidation store here in Anchorage, Alaska. The bottle said that the gel polishes like 10,000 grit sandpaper and it was safe to use on all metals and plastics. I found that this was the best product I've used for polishing metal!
It did everything claimed and more. Problem is, I've used all of it and can't find any more. I've tried to contact the company without success. Please help me locate more of this wonderful product.

Sincerely,
Karen Luce
hobbyist - Anchorage, Alaska
2007
A. Try the following site -- www.supergrit.com/downloads/SGcatalog10.pdf -- to download a catalog (sanding gel kits). Hope this helps.
Dave Richardson
- Spotsylvania, Virginia
----
Ed. notes:
Apr. 2016: That address is now www.supergrit.com/home/catalog_download.asp
Jul. 2018: They're promising a 2017 catalog will be available soon :-)
May 2022: Their whole site is failing to load today, but leave off the "www." and it might work.
---
(2009)
A. It is currently a "buy it now" product on eBay
John Brenneman
- Cleveland Ohio
----
Ed. note:
June 2013: Sorry, it doesn't appear to be available on eBay anymore.
---
June 29, 2013
A. It's called "pol-gel" sanding gel. Can get it at customchemicalpkg.com. Same stuff.
ken jaclson
- Cromwell Minnesota
----
Ed. note:
March 5, 2018: Sorry, that site does not appear to load.
July 2018: Still not loading.
May 2022: 3 strikes; they're out!
---
Q. I have a bottle of NicSand Polishing formula, I am looking for the foam applicators that came with the original package? Anyone know where I can get a pair?
Ray Parker
consumer - Texas
April 5, 2016
---
Q. I am also looking for the polishing discs back-up pads (Foam pads) that came with this kit.
Bernie Stangle
- Ellicott City, Maryland
May 31, 2017
---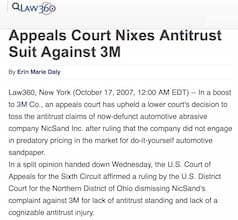 "There is a time I reflect upon nostalgically -- a time when monopoly was an evil targeted by Congress and guarded against by the antitrust laws of the United States", Judge Martin said, "Today, however, the majority treats monopoly more as a board game than as an economic harm to the public".
May 2017
opinion! Hi Bernie. Sadly we live in a time when Congress and the regulatory system care nothing for public needs. NicSand was targeted and driven out of business so a monopoly could be established that no longer suffers competitive pressure holding down prices :-(
Regards,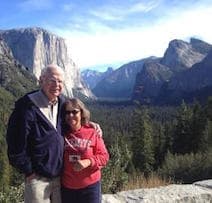 Ted Mooney
, P.E. RET
Striving to live Aloha
finishing.com - Pine Beach, New Jersey
March 6, 2018
A. You can find Nicsand Sanding gel kits and the polishing pads at www.supergrit.com in Gettysburg, PA
Arturo Ottolenghi
Red Hill Corp. / Supergrit - gettysburg Pennsylvania, USA
----
Ed. notes:
July 2019: their search engine does not find sanding gel
May 2022: that URL is not working this week.

Gentle readers: Search engines are designed for current 'sourcing' needs. Finishing.com is intended to be a permanent technical reference, on line since 1989. When sourcing URLs are posted here, they nearly always go bad within months or a couple of years and necessitate the continuous game of whack-a-mole across our whole 60,000 page site that you see on this page lest we devolve into a wasteland of broken links :-(
Please try your best to avoid posting URLs. Thanks.
---
---
Q. I have all the necessary parts to use NicSand, except for the instructions. My VHS copy snarled in the player. Is there a DVD out there somewhere?
Van Hoyt
- Winthrop, New york
July 24, 2017
---
---
Q. Where can I find 10000 grit gel?. Supergrit.com only offered 3000. Is there a similar product out there?
Charlie Hall
Very picky restorer - Cumberland, Kentucky USA
July 25, 2018