World's most popular finishing site / Internet's friendliest corner
topic 44848
Surface finish Ra and Rz
A discussion started in 2007 but continuing through 2019
2007
Q. We are regularly machining Cylinder Heads & Blocks. For Head contact face in case of Block and block contact face in case of head specifies surface finish of 15 Rz. After finish milling when we check for Rz it is between 15 to 20 Rz. But if we check Ra it is within 1 µRa. Can you please explain the difference between Ra & Rz measurements and in which specific application Rz is more important?

Thanks & Regards,
Anil Ghorpade
automobile manufacturer - Pune, Maharashtra, India
---
2007
A. Ra vs Rz is like comparing inches to meters. They are not compatible. Use one or the other not both.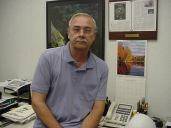 AF Kenton
Hatboro, Pennsylvania
---
March 31, 2009

A. Ra and Rz are different parameters of roughness.

Ra is the average roughness of a surface.

Rz is the difference between the tallest "peak" and the deepest "valley" in the surface.

You must to verify is your instrument (rugosimeter) able to show you the Rz.

There is not one parameter to convert from one unit to the other, because the Rz depends of the way you are obtaining the roughness (machining, grit blasting, polishing, etc.)

Aniruddha deshmukh




- pune, maharashtra, India





adv.
Profilometer

---
---
December 21, 2010
Q. I am a production engineer in my concern,
Pleasw give the explanation about the following symbols

Rz=1.6
Rmax=4

Above finish is required in a hole dia. 12.5 H7.
Please explain briefly with figures.
S.Rajaraman
- pundhucherry, india
---
June 24, 2015
A. Rz is the sum of maximum peak and maximum valley of a profile, while Rmax is only the value of maximum peak of the profile.
Karthik Muniappan
Quality engineer - Chennai,Tamil nadu,India
---
---
August 19, 2019
Q. Hi! This is Vladimir Ramirez R&D Engineer, on the output shaft drawings appear the next roughness parameters:
symbol used: Material removal by machining required
Rz 16
RHSC (8) 5/cm
This information came on the hole diameter of 3.5 mm with Tol: -0.013mm / -0.025 mm depth of 11 mm

I need to know what this means to explain it to my supplier and customer too.

Regards
Vladimir Ramirez
Nidec - Juarez City, Chihuahua, Mexico
---
August 2019
ACRONYMS:

RHSC = "The high spot count is the number of complete profile peaks (within the evaluation length) projecting above the mean line, or above a line parallel with the mean line. This line can be set at a selected depth below the highest peak or a selected distance above or below the mean line."
(credit: http://www.tarkkuustuonti.fi)
A. Hi Vladimir. You probably know as well as I do that the #1 problem in business is miscommunication. For readers who are not looking at the drawing and any additional clarifying notes and contextual information, to explain to you, who isn't familiar with this terminology, what the designer actually wants, so that you can explain it to others who don't know what it means either sounds like a problem. These surface finishing specifications are quite complex, and they are frankly impenetrable with less that a couple of hours of study :-(

Rather than trying to simplify, which probably can't be done, please just point your supplier and your customer -- who presumably both have copies of the drawing -- to some surface metrology documents such as:

http://www.tarkkuustuonti.fi/Kampanjat/Brochure_Metrology_Surface_Parameter.pdf
https://www.predev.com/pdffiles/surface_roughness_terminology_and_parameters.pdf, and
https://www.slideshare.net/AliceLiu6/tutorial-basic-surface-finish-parameters
Luck and Regards,
Ted Mooney, P.E. RET
finishing.com - Pine Beach, New Jersey
Striving to live Aloha