60,000 Q&A topics -- Education, Aloha, & Fun
topic 44807
Mixing stainless steel parts in anodize process?
A discussion started in 2007 but continuing through 2020
2007
Q. I have an assembly consisting of two aluminum pieces that are held together with a stainless steel pin. Originally, I planned on getting the aluminum pieces anodized and then drilling them and pinning them in the assembly process. It would be simpler to drill and pin before the parts are anodized.

If I pinned the parts together before processing, and then the entire assembly is anodized (including the stainless steel pin), will it cause any problems? If the stainless steel pin goes thru the tanks, will there be any negative effects (bad adhesion, chemical mixing, etc)?

Thanks very much for any assistance you folks may be able to give.
Bill Donakowski
consumer, engineer - Berkeley, California, USA
---
2007

affil. link
"Surface Treatment & Finishing of Aluminium and Its Alloys"
by Wernick, Pinner & Sheasby
from Abe Books
or
info on Amazon



affil. link

Aluminum How-To
"The Chromating - Anodizing - Hardcoating Handbook"
by Robert Probert
$89


A. The stainless will vanish. Poof!




Jeffrey Holmes, CEF




Spartanburg, South Carolina





---

2007

A. If the stainless pin is not completely isolated from the anodizing bath, it will burn up (dissolve) during processing. If I were you, I'd assemble after anodizing. You can pre-drill your pin hole(s), and have your coater mask it during processing.




Marc Green




anodizer - Boise, Idaho





---

2007

A. The stainless steel would be destroyed during the anodizing process and take a fair chunck of the aluminum with it.

Get them anodized separately, then install the steel.

Good luck!

Jim Gorsich

Accurate Anodizing Inc.

Compton, California, USA





---

2007

A. The stainless steel, since it does not coat and hence insulate, will draw all the current until it completely dissolves and falls out !

Robert H Probert




Robert H Probert Technical Services





Garner, North Carolina





---
2007
A. See Mil-A-8625 [link is to free spec spec at Defense Logistics Agency, dla.mil] ANODIC COATINGS FOR ALUMINUM AND ALUMINUM ALLOYS, Para. 3.3.1.2. It's not a good idea to anodize assemblies. The electrolyte wicks into joints, is very difficult to rinse and causes corrosion. Chromic acid anodizing is an option where assemblies must be anodized, as residual chromic acid rather inhibits corrosion.

Dissimilar metals, if exposed, are typically destroyed during anodizing. As anodic oxide forms on the aluminum, current preferentially flows through the non-anodizing metal which electrochemically dissolves ('burns'). Stainless also gets hot due to ohmic heating (SS conductivity 2-3% IACS vs. 40% for Al 6061), which accelerates the electrochemically attack.

It may be possible to mask off the SS, but also make sure that it doesn't carry significant current between the aluminum pieces. A titanium pin might work, as titanium also anodizes, but it also has low electrical conductivity. Why not design an aluminum alloy pin to avoid galvanic corrosion issues?
Ken Vlach
- Goleta, California
Finishing.com honored Ken for his countless carefully
researched responses. He passed away May 14, 2015.
Rest in peace, Ken. Thank you for your hard work
which the finishing world continues to benefit from.
---
2007
A. Try with paint of nails, if you cover well there's no problem.
Oscar Gtz
- Jalisco, Mexico
---
---
Anodizing aluminium with steel pin
August 28, 2018
Q. I want to anodize an aluminium brake caliper for an oldtimer. The problem is that the caliper has a pressed in steel pin for guiding the brake piston. And it's not removable. What is the best method of masking/insulating this pin? What can survive in the acid?
Laszlo Rogacs
restorer - Hungary
---
August 2018
A. Hi Laszlo. A liquid maskant, probably applied in more than one layer, probably offers the best chance of survival, especially if you start at the hole the pin goes through and make sure there can be no wicking into it.
Regards,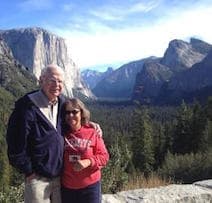 Ted Mooney, P.E. RET
finishing.com - Pine Beach, New Jersey
Aloha -- an idea worth spreading
---
---
April 3, 2020
-- this entry appended to this thread by editor in lieu of spawning a duplicative thread
Q. Good Day,

I have some automotive clamps, the main body is aluminum and the clasps are stainless steel. The aluminum is purple , I know I can strip the purple anodizing , Can I get the clamps anodized in black without affecting the stainless in strength or color?
jay Stump
Spring Valley Motors - Owings Mills, Maryland USA
---
April 2020
A. Hi Jay. We attached your inquiry to a thread on the subject which makes the point that while it may not be strictly impossible, it's probably impractical; the masking would have to be perfect and failsafe.
Regards,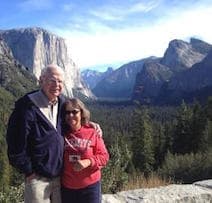 Ted Mooney, P.E. RET
finishing.com - Pine Beach, New Jersey
Aloha -- an idea worth spreading
---
April 6, 2020
A. To be clear, if you try to anodize aluminum which is connected to stainless steel, the aluminum will immediately insulate and then the current will go to the stainless steel and start dissolving away. As Mr Mooney implied, the stainless steel will have to be 100% masked.

Robert H Probert
Robert H Probert Technical Services

Garner, North Carolina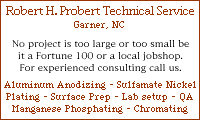 ---
April 7, 2020
A. Bob is spot on with his comment. Just give it up if you can not remove the stainless from the parts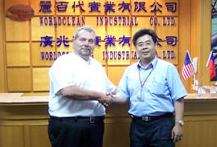 Drew Nosti, CEF
Ladson, South Carolina
finishing.com is possible thanks to our supporting advertisers, including: