Live! From Pine Beach NJ: The world's most popular metal finishing website, and the internet's friendliest corner
topic 44804
Preventing Red Spots and Reddish Soft Gold Plating
A discussion started in 2006 but continuing through 2018
2006
Q. We presently plate mid-P EN (3~5microns) on a kovar base material. This follows with, electrolytic soft gold (cyanide based, 0.6 microns minimum). After the drying process, occasionally red spots appear on the surface of the gold layer. Even rinsing with DI water at 18 megaohms does not seem to help clear away the red spots. I am looking for a way to eliminate this problem.
L.Poobalan
precision finishing - Singapore
---
2006
A. Have you tried a hot DI water rinse? Cyanide based baths are hard to rinse. Cold water rinses tend to congeal salt residues on the surface. I would make sure the gold salts are fully dissolved in hot DI water before making your adds to the bath. A hot DI rinse will also aid in faster drying as well. If using a spin dryer it's also a good idea to dedicate a dryer strictly for gold plated parts to avoid cross contamination. Good Luck!
Mark Baker
process engineer - Malone, New York
---
---
2007
Q. Hi guys,

I need some assistance to solve this problem: what are the probable causes of reddish gold after electroplating? This problem is intermittent to all circuits that we plate here.
Cesar Sosmeña
Process Manager - Cavite, Phillipines
---
2007
A. Cesar,
You don't mention what type of gold you are plating. Is it a hard acid gold that is cobalt or nickel hardened? A red deposit can be caused from too high a current density, too low a gold concentration in the bath, improper ph, bath contamination whether it is organic or inorganic.
1) Make sure the Au concentration and current density are both within spec.
2) Check the pH.
3) Double check temperature of the bath.
4) Make sure the brightener level is in range.
5) Have the bath checked for metallic (inorganic) impurities.
6) Put a carbon filter in the filter chamber, run for two hours, repeat process with new filter. Good Luck!
Mark Baker
process engineer - Malone, New York
---
2007
A. Hi Cesar,

Could it be a case of burnt gold plating. Please check the gold content and adjust (increase) as necessary. If you are worried about higher gold consumption due to drag out losses and prefer to operate at slightly lower gold content, you can operate at lower current density with corresponding increase in plating time to achieve the thickness required. Try increasing the solution movement as well.

regards,
Germie Maravilla
- Manila, Philippines
---
2007
Q. Hi Mark;

I use a soft gold bath or acid base gold.

Regards,
Cesar Sosmeña
[returning]
- Cavite, Philippines
---
2007
A. Cesar,
I would still follow all suggestions instead of #4 (determination of brightener level). Germie Maravella had a good point regarding increasing the solution movement as well.
Mark Baker
process engineer - Malone, New York
---
2007
A. Dear Sir,
It looks like copper contamination in the gold bath. However, please be sure of prescribed pH and Current and Voltage densities.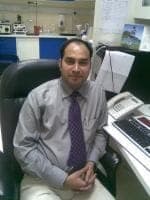 Shafiuddin A. Mohammed
metal coating shop
Dubai, United Arab Emirates
---
---
December 16, 2011
Q. Dear sir.

We are doing the Electrolytic gold plating DIRECTLY on COPPER for our microwave applications.

Whereas we are not getting the yellow colour of gold, maybe the reason is some amount of copper is dissolving into the bath?

Pl. let me know how to remove impurities/ contamination/ metallic particles (copper), etc?
Boddu Jhonson
- Hyderabad, INDIA
---
December 27, 2011
A. Hi,

Reasons for reddish tint...
1. Low gild metal content in the bath
2. High pH
3. High Temperature
4. Impurities in the bath.

Hi Mark ..good to see you back..if you are there most of the precious plating sections are taken care....Season's Greetings!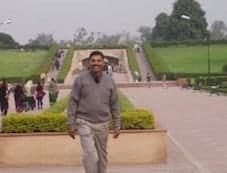 T.K. Mohan
plating process supplier
Mumbai, India
---
December 28, 2011
A. Jhonson, before you start trying to remove impurities from you gold bath, do an analysis to find out what impurities you have in there. Also do a Hull Cell test to see whether it is the gold solution of the gold thickness at fault. What thickness of gold are you actually depositing?

Trevor Crichton
R&D practical scientist
Chesham, Bucks, UK
---
---
Water spots on immersion gold surface
November 16, 2018
Q. My problem is water red spots on gold (Au) surface. My product is in electronic field:
- The Au surface layer we have from Immersion gold plating (it is an replace reaction between Au and Ni), the base surface is Ni
- After cleaning with DI water, I can see the water drops can move around the surface, the red color on contact surface between the water drop and Au surface.
My questions are:
- The mechanism of left red spots after water drop dried on Au surface?
- If I use Nitrogen spray to spread out the water drops and trying to remove the water drops out of AU surface, then dip in IPA to remove water inside product, but if the IPA mixed with too much water, the Au surface turn to red spot or staining, it make us should use IPA with high purity and cost is increasing.
- I intend to use N2 spray to remove water spots but not working well. After drying, the red spots or stains still be seen on the edge of product.
- The criteria for us is an Au surface without any stain/red water mark including the edge side
Please help me with this case.
Thong Pham
II-VI Vietnam - Thuan An
---
November 29, 2018
A. Hi Thong,

You may apply hot DI rinse (~55 °C) right before drying (with 2 normal DI rinse at room temp after immersion gold) to facilitate chemical residue removal and drying to see if you can turn off staining after drying.

Regards,
David

David Shiu
- Singapore
---
November 30, 2018
Q. Hi David,
Thank you for your advice.
Actually I did as you said for years. But the issue is still coming. I am trying to find out the way to remove completely water spots on gold surface by air knife or something before blower drying.
Do you know the mechanism of creation staining/red spot because of water on gold surface? Can you share it to me?
Thong Pham
[returning]
II-VI Vietnam - Thuan An
---
December 2018
A. Hi Thong. I have no actual experience in this but it sounds like this problem is not due to a reaction of water with gold, but a reaction of the water with something else (the underlying nickel, some nickel-gold quasi alloy in the displacement reaction, some contaminant in the immersion gold solution). I would be interested to know what happens if you dip the parts into a vapor dryer (vapor degreaser) rather than hot air drying if that is possible and practical.
Regards,
Ted Mooney, P.E. RET
finishing.com
Pine Beach, New Jersey
We need "Aloha" now more than ever


If you have a question in mind which seems off topic, please Search the Site