60,000 Q&A topics -- Education, Aloha, & Fun
topic 44754
Creating an oil rubbed bronze finish
2007
Hi
I would like to create an oil rubbed bronze finish on an old sheet metal radiator cover, to match the rest of a newly renovated bath... Any ideas? Currently its plain gray sheet metal. Thanks in advance for any tips.
Ryan Donovan
consumer - Cheshrie, Connecticut, USA
---
2007
A real oil rubbed bronze finish would require bronze or copper plating, followed by an oxidation process, followed by relief buffing -- but you can't do the plating yourself. But the basic idea of the appearance is that it's brown-black on the recessed areas and coppery at the corners and edges. So to simulate it with paint, I'd paint the whole thing copper color, then try to overpaint it with a very dark brown-black stain, trying to go very lightly at the corners and maybe dabbing or wiping the brown-black off. I have not actually done it.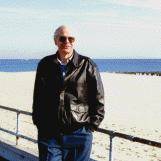 Ted Mooney, P.E.
finishing.com - Pine Beach, New Jersey
Striving to live Aloha
---
2007
Try immersion copper(slightly acidified copper sulphate solution,just immerse object in solution or /spray it on/,rinse it well immediately,object must be grease and oxide free) and then colour it with Liver of Sulphur [affil. link to product info on Amazon] solution(o,5-2%). You can test it on some metal scrap -it must work...Hope it helps and good luck!
Goran Budija
- Zagreb, Croatia
---
2007
I have 16 small brass plated hinges that I would like to apply an oil rubbed bronze finish. My objective is to apply an oil rubbed bronze finish to match off the shelf door knobs. Help! Thank you.
Dominick DeRosa
Conusmer - Atlanta, Georgia, USA
---
June 28, 2009

Actually, if you are going to end up painting it anyway, you might just want to go the route of Oil Rubbed Bronze Spray Paint by Rustoleum or Krylon since you don't actually have real brass as a starting point (and Brass or Copper are needed along with liver of sulphur to get a real oil rubbed bronze look) Sounds like just spraying it on would be easier. The finish looks surprisingly real. You just might want a few coats and a clear coat to ensure it doesn't flake off over time.

Carrie Robinson




- Atlanta, GA, USA





---

July 3, 2009

I have a bright brass lamp and want to make it look like bronze. I'm thinking of trying the spray paint that is mentioned above. Should I use steel wool or fine sandpaper first? If so, which is best?

Ken Harhai




- Houston, Texas





affil. link
Rustoleum Universal Oil Rubbed Bronze Paint

---
July , 2009
Hi, Ken. Steel wool should not be used on most metals that will be painted because it is extremely rust-prone and very tiny particles can remain on the surface.
Regards,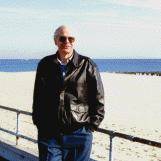 Ted Mooney, P.E.
finishing.com - Pine Beach, New Jersey
Striving to live Aloha
---
August 31, 2010
I have sprayed my out door furniture with Rustoleum Oil Rubbed Bronze. It looks too black. Is there some easy way I can make it look a bit more brown.
Jackie Kahlden
Hobbyist - Texas