60,000 Q&A topics -- Education, Aloha, & Fun
topic 44324
Bead Blasting of Aluminum: Specifications
A discussion started in 2002 and continuing through 2020
Adding your Q. / A. or Comment will restore it to the Current Topics page
2002
Q. We have been asked to bead blast some thin (1-2 mm) plates, hard anodised and dyed black. Without bead blasting, we achieve the colour no problem.
When bead blasted though, we 'achieve' grey!
I would have thought that a roughened, bead blasted (Al2O3) surface would scatter light more than a smooth surface and so would appear blacker and darker than a non-bead blasted surface. This does not appear to be the case. Any ideas why not?
We have compromised by bead blasting and briefly chemically brightening (Phosbrite 156). This leaves some texture but not as much as the customer would like.
Any suggestions as to how we can achieve a dark, black anodised surface after bead blasting would be much appreciated.
Thanks in advance.
Nick Winstone Cooper
- Bridgend, South Wales, UK
---
2002

A. It sounds like your glass beads have been used on steel and you are pounding iron into the surface of the aluminum.

Beads used on aluminum must be so designated for aluminum, and the night shift must not slip in and bead blast a steel car part or steel gun or any other steel. The beads must be for aluminum ONLY.

Then to remove some silicon that is left behind by the broken glass, be sure to use some ammonium bifluoride in the deox.

Take two aspirin and call me in the morning,

Robert H Probert




Robert H Probert Technical Services





Garner, North Carolina






---

2002

A. With all the "peaks and valleys" you get with a bead-blasted surface, I would expect the opposite...more of an absorption of light. But at the same time ... a nice black coating is achievable. We have anodized a lot of bead blasted parts, although they aren't quite as black as a smooth surface. You didn't mention the alloy you are working with or the process parameters so its hard to give advice.




Marc Green




anodizer - Boise, Idaho




---
2002
A. Nick,
I think Robert is right on with the ammonia bifluoride after blasting. I never had any luck achieving "black" after blasting without following up with a caustic etch and a few minutes in the ammonia bifluoride in a acid deox. If there are no tolerance issues, this would be the way to go. It evens out the appearance of the blasting as well.
MARK DEWITT
- ROCHESTER New York
---
2002
A. Hello Nick,
As simple as it seems, Bead Blasting is a Fine Art! It sounds like you are in effect "burning" the material in the blasting process. The resulting splotches of contrasting color is very apparent after anodizing. Try lowering the pressure, blasting further away from the workpiece and using steady movement to achieve an evenly prepared surface. Remember, preparation of the substrate is 99% of the final product!
Bill Grayson
- Santa Cruz, California, USA
---
---
Mesh size for glass bead blasting?
2004
Q. Hi!
When glass bead blasting aluminum, how can I get the brightest result, with fine media or with course? Can someone explain the differences?
Leif Pensar
Finishing - Stockholm, Sweden
---
2004
A. I won't pose as an expert here, but my experience with this is as follows: After the cleaning which may have been done at high pressure, do a blast polishing. This is done with very low pressure, I have found 1-2 bar optimum. Maybe the most important thing is to use new spherical glass beads, or at the very least use new glass beads, but spherical beads give a brighter surface. Size can be 400 (0.4 mm). I really can't tell whether small or large beads are the best. If you use siphon feed the low pressure required may cause problems with the pick-up tube and media feed .
Eirik Karlsen
- Svolvar, Norway
---
---
2007
Q. Does anyone know of a specification that outlines finishes (or processes to achieve them) achievable by Glass Bead Blasting techniques?

We are looking for a way to visually quantify the appearance of the blasted surface (aluminum)for cosmetic purposes. Some time ago, we developed a system at Tektronix, that outlined Bead size and pressure, but alas it is gone.
Fred May
design industry - Balmain, NSW, Australia
---
January 4, 2010
Q. I am looking for exactly the same sort of standard or specification for controlling the appearance of bead-blasted, color-anodized aluminum components. Barring the availability of any industry "standards", what type of drawing notations or process specifications have been successfully used to help promote uniform appearance of bead-blasted, color-anodized aluminum components?

Any comments are greatly appreciated.

Best Regards,
Scott Hanson
digital cinema - Lake Forest, California
---
January 11, 2010
A. Scott,

Due to the process variables involved, I would suggest establishing reference standards that production parts can be compared to. If you detail the entire process, you may eliminate some competent suppliers if their developed recipe is slightly different from your requirements, even though their results are acceptable. Colored, textured anodize has to be the most difficult process to control because there are so many variables that effect the final finish. Expect to pay a premium for a quality supplier.
Willie Alexander
- Colorado Springs, Colorado
---
---
To minimize search efforts and to offer multiple viewpoints, we combined previously separate threads onto this page. Please forgive any resultant repetition, failures of chronological order, or what may look like readers disrespecting previous responses -- those other responses may not have been on the page at the time :-)
---
---
Is Bead Blast finish possible on aluminum
February 3, 2010
Q. I am reading a specification for a bead blast finish on an aluminum channel. Can this be achieved? Can it be applied to an extrusion or does it need to be applied to a sheet and then formed into a channel after finishing?
Joe Bandy
product designer - Waynesboro,Virginia
---
February 5, 2010
A. Answer is yes and no. How much money can you spend on a proper blast system or how uniform of a finish do you want?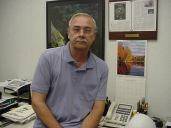 AF Kenton
Hatboro, Pennsylvania
---
---
Aluminum bead blasting and anodizing satin finish
November 15, 2012
Q. Hi,

I work for a small company that designs and builds scientific imagers used in auroral and atmospheric research. Traditionally all of our aluminum machined parts were just machined and then black anodized. While this works fine, it really doesn't leave the surface finish that I would associate with a professionally produced product. There are machining marks on the exterior of the devices which in my mind really take away from the product. If I were the customer paying $150k+ for this imager, I would want it to have a very nice appearance.

After a lot of research and talking to people I learned that by bead blasting our parts before anodizing we could remove all of the machining marks. I now specify "BEAD BLAST PER MIL-PRF-9945D - MIL 7" on my part drawings which results in a nice looking surface finish that is very dull (matte). The problem is that after this is anodized black (MIL-A-8625 TYPE II CLASS 2) we end up with parts that are VERY matte in appearance and not as black as I would like. The surface feels very smooth but running a finger nail (or any object) over it results in it leaving a very noticeable mark. To remove this mark requires considerable effort. The best thing we have found so far to clear the surface is to use a microfiber cloth.

Anyways, what I would like your input on is the best way to achieve a satin-like finish on aluminum with no machining marks. Is there an alternative process to bead blasting I should be using that won't make the finish so dull?

We recently received some parts from a Chinese manufacturer that bead blasted as per my spec but then added a bright dip before anodizing. This creates basically the exact finish I want (it's very specular but not overly glossy) but I can't find anywhere remotely close to me (Calgary, Alberta, Canada) that will do bright dipping! Is there an alternative to bright dipping that will produce a similar result? What about electro-polishing?

Thanks in advance,
Devin
Devin Wyatt
Product Designer - Calgary, Alberta, Canada
---
December 1, 2012
A. Satin finish can be achieved by sufficient alkaline etching. The process can usually remedy surface marks. However, it is difficult to imagine the extent of machine marks even with high definition photo. Superficial marks which are highly visible could be misinterpreted as deep marks so I can not definitely state etching can mask the imperfections.
Dado Macapagal
- Ont., Canada
---
January 23, 2013
A. Another thing to look at is what grit size you're calling out for the bead blast. MIL7 is roughly equivalent to 50 grit, which is pretty rough. Try some experiments with MIL 13, see if that floats your boat.

You may also want to visit your vendor and find out what pressure he's blasting at and what material he's using. Aluminum is susceptible to having media embedded in it's surface if blasting occurs at high pressure. A good rule I use while powder coating aluminum is don't go over 90 PSI.
Stuart Grant
- Mt Clemens, Michigan, USA
---
---
March 29, 2013
Q. Dear Sir,
Can you please explain me the process of the Glass bead blasting? What is surface finish achievable procedure in same?
Vasi Pechetti
- Narmada, India
---
April 6, 2013

A. The surface finish achieved, as in all blast operations, basically depends on the kinetic energy of the particles, which depends on their mass and speed and the hardness of the surface. Compared to other media, glass beads are round and their mass is midway between lighter materials like plastic, CO2 and organics. Aluminum oxide and silicon carbide are angular and heavier. Steel shot is the heaviest and can be rounded or angular. There are other factors like angle of incidence, bounce back effect, contaminants, etc.

Guillermo Marrufo




Monterrey, NL, Mexico





---

April 6, 2013

A. The way you worded your question makes it kind of simple to answer. First of all you mentioned glass beads; therefore, you know the shape and relative hardness of the media. The only variable left is the size of the bead and the pressure/force you use to operate the system. Skid to bottom line, about the best you can achieve with a small bead is about 25 RMS.




AF Kenton




Hatboro, Pennsylvania




---
---
Will bead blast degrade the chem film?
August 13, 2013
Q. On an aluminum part if I bead blast a chem film surface will I degrade the chem film?
Amy Savage
- Viera, Florida
---
August 15, 2013

A. Depending on the bead size, impact angle, pressure and duration, bead blasting will remove most to all of the chem film or anodizing.

James Watts




- Navarre, Florida





---

August 16, 2013

A. Hi Amy,

You will almost certainly damage, if not completely destroy the chem film by bead blasting.

Brian Terry




Aerospace - Yeovil, Somerset, UK




---
August 18, 2013

Thanks All-
I thought so since it scratches so easily -- just needed that 2nd opinion to what I was hearing from a supplier.
Amy Savage
[returning]
- Viera, Florida
---
---
Aluminium finishing for audio equipment front panel
July 13, 2020
-- this entry appended to this thread by editor in lieu of spawning a duplicative thread
Q. Hi ,
I need the front panel of my audio equipment to have a Matte/slightly rough looking finish. I am not sure what process to follow or which grade of aluminum to be used,. Any guidance will be highly appreciated.
From what I have read on internet it seems to be some sort of blasting followed by anodizing, but I do not know the size of the beads to be used or the material.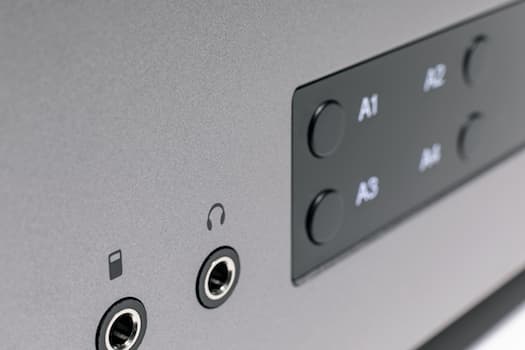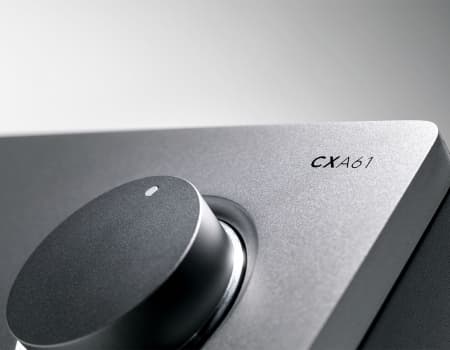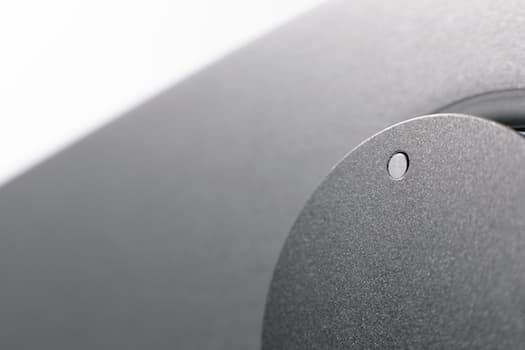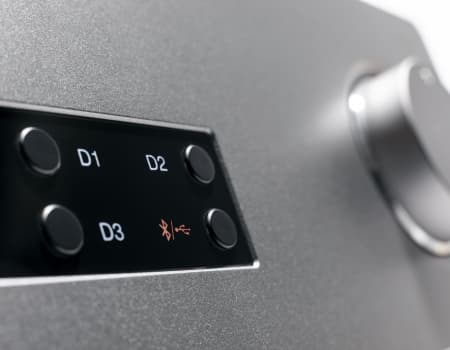 aniket das
- India
---
July 15, 2020
A. It looks like you will want to use a very fine glass bead. "AE" or "AH" grade would be a good starting point.
Taylor Clarke
- Minden, Nevada