Where the world gathers for
plating, anodizing, & finishing Q&As since 1989
-----
Filter to take zinc out of drain water so galvanized parts can be washed
2007
I currently have a large wash bay that we are limited to only phosphatizing steel and aluminum parts for pretreatment to powder coat. I'm looking for some kind of filter to take zinc out of the drain water so I can wash galvanized parts. I have a sump pump in the drain with a 3/4 hose coming out. What kind of filter setup can I get? Where do I get? What are my options? Any help would be greatly appreciated.
Thank you.
Marty
Marty Hanthorn
Metal fab and powder coating - Janesville, Wisconsin
---
2007
I'm not exactly sure what you mean. You mean, the parts are going to put zinc in the water that has to be removed? Or, that the water has zinc in it already that makes it unsuitable for use?

Either way, you're probably looking for some kind of ion exchange technology. A water softener is a simple ion exchange filter.

There are a number of suppliers listed on the site here that specialize in such equipment. If none respond [privately] to you, check the vendor directory.

Dave Wichern
Consultant - The Bronx, New York
---
2007
Are you suggesting that if you wash (presumably with water based detergent) a galvanised finish that the resultant effluent is going to be contaminated with dissolved zinc?
John Martin
- Cardiff, Wales, U.K.
---
2007
The zinc from washing galvanized (the phosphatizer eats it) is what contaminates the wastewater and the city does not like this. I need a filter or something to remove zinc from wastewater.
Marty Hanthorn
- Janesville, Wisconsin
---
2007
Without knowing how much effluent you're generating or the zinc concentrations involved it's difficult to give a definitive answer. You'll need to raise the pH of the water to between 9 and 9.3 so that the zinc will come out of solution and then filter or settle it out. For a small operation I'd suggest trying pumping it through a swimming pool sand filter which I'm sure could be bought fairly cheaply in the US. However you'd still be left with the problem of getting rid of the contaminated sand.For larger operations you'd be better of contacting a specialist supplier who will have the knowledge to deal with this type of problem. Serfilco are a fairly reliable supplier in the US and I'm sure there are others who are are backers of this site and who can be contacted through the advertisers directory accessed from the main page.
John Martin
- Cardiff, Wales, U.K.
---
2007
We have had some problems removing zinc from our waste water. Adjusting the ph can work. What we found was our soap was holding the zinc and not letting is fall out. We had to convert a continuous flow into a batch process and add chemicals to fight the soap and accelerate the precipitation. Our chemical salesman has assisted us greatly with this process. We found some filter manufacturers who claimed that they could remove the zinc, but our sludge was too thick.
Kirk Chambers
- Louisville, Kentucky, USA
---
2007
We have a lot of Zn in our Powder Coating rinse water. We remove it by pH adjustment to 9.2 (± 0.05) and precipitation. With this we can get down to 2 ppm, but pH is critical. Too low and the Zn dissolves, too high and it dissolves. Soluble Zn cannot ppt, so pH correction plus a flocculant is one method that can work if you carefully control pH.
An ion exchange column works for us in another part, where we reduce to conductivity of 2 uS/cm.

Geoff Crowley
Crithwood Ltd.
Westfield, Scotland, UK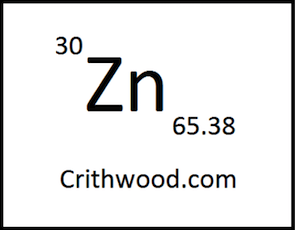 ---
2007
Mr. Crowley offers excellent advice, should you wish to pursue the metals precipitation approach. I also found pH 9.2 to be an ideal set-point for Zn removal.

Since the Zn is coming from a rinse following a conversion coating, I don't see your loading being that high. If I were you, I would look at ion exchange, rather than chemical treatment, unless you have a waste treatment system in place already.

I suggest you take samples of the water and have them analyzed. Then, contact someone who sells ion exchange equipment and see what they think.

Dave Wichern
Consultant - The Bronx, New York
---
2007
Congratulations . . . on solving your ZINC removal problem.

Note . . . would you please answer the following questions:

1. What chemical was used to change the pH water which contained the ZINC in solution ?
2. What method of "filtration" did you use to remove all of the ZINC in precipitation ?
3. Was there any ZINC left behind in "Solution" ?
4. If the pH 9.2 is best for precipitation/filtration, why do some companies suggest a range 7 to 8 pH ?

Our problem is to remove ZINC from the wastewater discharge stream.
ED CONTRERAS
Owner Tampa, Florida
---
February 9, 2011
Hi, Ed. Since your question remained unanswered for a while, I'll give it a go.

1). Commonly used reagents to change the pH are Caustic Soda [affil link] , magnesium hydroxide, or lime. Caustic is quick but a hazardous material. Magnesium hydroxide is much safer and quite effective but very very slow and it will not raise the pH all the way to 9+; you have to top it off with caustic after it's done its work. Lime is a very traditional and exceptionally capable precipitant but is dusty and tends to clog if you don't keep it moving, plus it results in more sludge.
2). It depends on volume and flow rate but, for industrial flow rates, usually a clarifier will be used rather than a filter.
3). Wastewater treatment is an industrial science rather than a simple chemical reaction. All sorts of chelators, complexers, and anti-flocculants can make treatment difficult.
4). I don't believe that anyone suggests a pH of 7 to 8 for zinc precipitation. They may recommend 7 to 8 for final discharge.
Regards,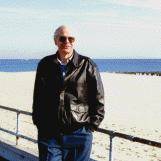 Ted Mooney
, P.E.
Striving to live Aloha
finishing.com - Pine Beach, New Jersey