60,000 Q&A topics -- Education, Aloha, & Fun
topic 44219p4
Corrosion and fuel blockage in Ford diesel fuel tanks
---
< Prev. page (You're on the last page of the thread)
---
A discussion started in 2007 but continuing through 2019
July 31, 2010
UNFORTUNATELY I OWN A 2003 E-350 DIESEL VAN JUST LIKE THE SO.CAROLINA POSTING. I WAS CHARGED $970.00 BY FORD TO REPLACE A "CLOGGED INJECTOR". DROVE IT OFF THE LOT AND IT WAS STILL DOING THE SAME THING. I LATER PULLED THE GAS TANK MYSELF AND FOUND ALL OF THE ABOVE DEBRIS THAT HAS BEEN TALKED ABOUT BUT MOSTLY WHAT LOOKS LIKE SOFT PAINT CHIPS. I HAVE SINCE FOUND OUT IT IS THE LINING. FORD WONT DO ANYTHING, THEY SUCK AND I WILL NEVER BUY ANOTHER FORD AGAIN.
AL TASE
REMODELER - CHARLOTTE, NORTH CAROLINA, UNITED STATES
---
October 12, 2010
I am also a very unhappy owner of a Ford LCF Truck (96). I bought this truck brand new and I have had nothing but problems.... It is on its third engine, first blew at $18,000 miles, second at 80,000 and now on our third. From the numerous tow truck bills to rentals of trucks, this has cost me thousands and thousands of dollars. Now our newest problem is the fuel tank...as the dealer just called me it will cost $7,100 to repair...I am so fed up with Ford. I am a small business who bought this truck to make deliveries, and it is nothing but unreliable. And of course it just hit 151,000 miles..so they can't help..Glad I supported Ford an American Company...I have 2 Mitsibusi trucks...they run great with no problems.... And it really burns me up they can keep giving cars away to American Idol contestants...what about me the person that supported them.....
Amy Nicholas
- QUAKERTOWN, Pennsylvania USA
---
October 27, 2010
We have a 2005 F350 and are having the same problems.

I had changed the fuel filters in Feb. 2010 as routine maintenance. Our problems started in Aug. 2010 when the truck stopped running in traffic. I was able to get off the interstate and replace the filters myself and everything seemed fine. The pump filter was completely clogged with a silvery coating which at the time I attributed to a bad tank of fuel. On Oct. 19th I needed to take parts to Chicago. The truck started missing about halfway there and by the time I got to Chicago I had trouble going 50 MPH.

I found that if I pulled over every 30 miles, shut off the truck and waited 10 minutes, it would run fine for a while.

The next morning the truck would not start until I found some starter fluid. I took the truck to a ford truck garage in Chicago where to truck was diagnosed with having 5! bad injectors. Cost of repairs $2400.00. I had no complaints with the garage, they were very helpful. They did ask me when I last changed the fuel filters and I told them it was changed 2 mos. ago. In retrospect, they should have looked at/ replaced the filters. When I left Chicago two days later the truck ran fine for about 100 miles then started missing again. I was able to limp back to Pittsburgh by stopping and starting, but it was very dangerous on the interstate.

The next morning I called the Ford garage that had done the repairs to tell them the truck was doing the same thing. They told me to check the fuel filter. When I called back to tell them it was clogged again with the silver flakes and fines, They told me there has been a lot of problems with the fuel tank coating peeling off due to the new biodiesel blends. At this point I decided to take off the tank myself and found that the entire bottom of the tank was filled with these coating flakes. At this point I was beginning to get suspicious.

I called the Ford dealer where I bought the truck. The service adviser told me that the fuel tanks are never coated on diesel tanks. I did not want to argue with him so I took the fuel tank over. When he came out to look at the inside full of flakes the first thing he said was that it was not a Ford tank. When pointed to a sticker an the side that said Ford on it, he then looked back inside and asked if it was a diesel truck because he thought the fuel smelled like gas. At this point I asked to see the service manager. He told me that he was not aware of any problems and that there are no service bulletins out about this issue. I insisted that he call a field engineer at ford which he did. The response from the Ford engineer was that he was aware of the issue and that it was caused by the new bio-diesel blend. At this point I am undecided about what to do, I could buy a new fuel tank from Ford and replace filters and possibly more injectors at a cost of at least $1200 but I am concerned the new tank will do the same thing. Ford is well aware of the problem and should be contacting owners of the trucks that have these tanks to warn them of the problem and present a long term solution.
Robert Potter
- Irwin, Pennsylvania
---
---
October 30, 2010
I am now experiencing the same issue on my 2006 Ford LCF
that started at 21000 miles. I have never used bio diesel, other than the 5% biodiesel that is mostly sold here in WA State. SO far we've replaced filters 3 times, most recently today. I will call our local commercial Ford dealer and talk to them about this issue. Thanks for the
info everyone!
Jeff Detweiler
- Seattle Washington
---
November 1, 2010
To all that are having this issue. After finding this site yesterday, I've been researching more on this problem with our 2006 LCF. It is a VERY, VERY widespread problem, and seems to be mainly happening with 2006 model LCF, 450, 450 and 550 Super Duty trucks. Please, please file a complaint with the National highway traffic and safety site, at http://www.nhtsa.dot.gov to try and force Ford to issue a recall on this. There are dozens and dozens of complaints listed on the site now from 2007 on. It takes about 5 minutes to file a complaint. Please have your VIN number ready, and file it under your year, Ford, your model, and Fuel system, diesel. The more of us that do this the more the NHTSA will look into it, and hopefully force a recall. Thank you
Jeff Detweiler
- Seattle, Washington USA
---
---
November 12, 2010
Everybody with bad fuel tanks: I'm not in metal finishing, however I do work with fuel cleaning and additive companies as a consultant. I stumbled onto this site today looking for an Isuzu Technical Bulletin a dealer told me referred to some tank corrosion problems with diesel and water. I have posed the question to others in the fuel industry as to whether biodiesel can act like a rust-penetrant. I've seen it crawl "up" threads of pipe right out of barrel. If you have tightly adhered rust to begin with, diesel normally won't bother it. I suspect that small amounts of methyl esters have spread across the US through the fuel transport infrastructure, so even ares that don't use it get some, and its causing one or more problems in fleets. FYI: Two years ago, gas stations across the country began complaining about ULSD causing massive rust in their underground tanks. The EPA has investigated (a little) and now the API is involved. I've had several calls, including the Isuzu dealer today. If anybody is actively having issues (these comments appear to be two years old) I'm very interested in what they have done, what additives they have tried, what dealers said, etc.
Matt Cohen
- San Pedro, California USA
---
December 15, 2010
I own one of these pieces of crap that Ford passed off as a work truck. So far I am into to it for app. 9000.00. fuel cell injectors and numerous filters. Ford has said that it is not responsible for this..Why Not! The liner separates then goes into the injectors and pump. If anyone knows of a civil suit please let me know because I want on that list. I also have a Chevy Duramax and no Problems with that at all. Last Ford I will buy..
Jim Furr
- The Plains Virginia
---
December 29, 2010
I bought 2 brand new Cab & Chassis F350 dually's in 2002 with 7.3 diesels. Once they turned 2 years old the fuel problems began! I have removed the tanks & flushed them on both trucks a few times. Replace a million filters & Fuel pumps over the years! These were my first diesel work trucks so I thought this was normal diesel maintenance! Started talking to other diesel owners around town who informed me that what I was experiencing was abnormal! I finally traded one of them in for Chevy a year ago. I still have one more truck left. I'm gonna pull the tank out this weekend & bring it to a radiator shop for a deep cleaning. In a year I will trade it in for a Chevy also. I was also a very loyal Ford owner. With millions of other diesel owners using the same fuel as I am without the trouble clearly speaks for itself! This truly is appalling & poor business ethics of FORD!
Steve Schulze
- Guilford, Connecticut, USA
---
January 29, 2011
My problems started on my 2005 F450 at 48k with blue smoke, skipping, stalling out.
Again at 64K, 77k, 89k, each time adjusting and cleaning injectors and finally at 100883 miles & 13 days(MAJIC # for Ford) Out of Warranty! At that time the local dealership figured out the truck needed ALL NEW INJECTORS and filters, etc., but non of which should have been replaced in the previous DOWN TIMES. Bill was $3600, of which Ford picked up $600,owner of dealership assumed $1100 after looking over the # of times the truck had been in for the same problems listed above on so many occasions. I paid $1900,that was on 01/10/10. Now 1 year later after a stall out on the expressway and near collision with a tractor trailer I find silver metal shavings in the fuel filter. I contacted the same dealership who now tells me there is a back order on the tanks due to this problem."There are so many of these trucks with bad tanks that we can't get them!" Cost could be 2k. That is if its only the tank and lines that need to be replaced. If the injectors and pumps are damaged from the delaminations of the tank the cost could be as much as 6K. THE TRUCK IS PARKED. At this time I still owe on the truck so its hard to repair and buy and the same time. It is my main transportation of work in my plumbing-utility business. I am now using my wife's Dodge minivan filled with only daily tools for use until I can get the truck repaired. Since there are no tanks available, my plan is to remove and coat the tank locally, replace all the filters that I can afford to and get on board with the rest of you for a recall down the road. Hopefully the government will give Ford enough money to pay for all of our tanks. If anyone has anything to say to me or with me please contact me via email I do plan to issue a complaint with nhtsa.dot.gov.
One more thing to add to this problem: I have read some of the articles about Fords problems with the flakes in the fuel tank and some of the SO-CALLED ENGINEERS from Ford say these flakes are aluminum. I stuck a 3/8" pin magnet in the tank of my 2005 F450 and when removed the magnet was ovee 1" in diameter. "Sorry Engineers, NOT ALUMINUM". Try again!
Randy Griffin
- Rural Hall, North Carolina
---
February 9, 2011
Same problem as listed in many previous posts. If anyone has any lawsuit info I would love to join in. Emails to darius.suddreth at gmail dot com Thanks!
Darius Suddreth
- Minot, North Dakota
---
February 14, 2011
THE VEHICLES YOU ARE TALKING ABOUT WERE BUILT WHEN DIESEL FUEL WAS A DIFFERENT PRODUCT. THESE TANKS PASSED ALL SPECS FOR FUEL BACK THEN. DIESEL FUEL TODAY LOSES 20% OF ITS SHELF LIFE WITHIN THE FIRST 21 DAYS OF BEING REFINED AND BY LAW CAN HAVE UP 1% WATER IN THE FUEL. ADD IN THE NEW U/L SULFUR. WHICH THE SULFUR WAS THE NATURAL LUBRICANT IN THE INTERNAL ENGINE SO NOW YOU HAVE 500% INCREASE IN SCUFFING AND SCARRING IN YOUR ENGINE. THE FUEL TODAY IS SO CORROSIVE THAT IT WILL START RUSTING THE METAL ON INJECTORS AND METAL WITHIN 48 HRS. TAKE A JAR AND POUR SOME DIESEL FUEL IN IT PUT A PIECE OF METAL IN JAR AND PUT IT ON YOUR DESK OR WINDOW SILL AND WATCH IT FOR 48 HRS. WE USE A PRODUCT CALLED DIESEL-MATE FROM CERTIFIED LABS OF DALLAS. NOW NO INJECTOR PROBLEMS, TANK PROBLEMS.
WILL MOOREFIELD
- GLEN ALLEN, VIRGINIA
---
February 23, 2011
we've had numerous problems with our '07 Ford 350 diesel. the truck has been fully maintained. We've replaced injectors, etc. Now the dealer says we need a new tank, pump and injectors. Another $3000+. The dealer and Ford reps that we have talked to just ignore us and say it's our fault. Ford rep says he's not aware of any problems with their trucks. No more Fords for us.
Stu Phillips
- Boonville, Indiana, USA
---
April 4, 2011
I have an 04 ford f-350 mason dump with 38000 miles and have just removed, and had the OEM diesel fuel tank relined. Prior to this I experienced clogged fuel filters @ 2000 mi. then @ approx. 1200mi. then @ 500mi. and finally every 200 or so miles. Upon removing the 6" top cover on the fuel tank and using a bright light was able to observe the rust in the tank. The rust was greatest at the top of the interior of the tank becoming less as I looked lower toward the bottom of the tank,however it was there also. The shop I brought the tank to sounded well aware of this problem and was very confident in their relining process. (when I asked what the warranty was the owner said "as long as you own this truck". Anyway, I naturally feel this is a poorly designed fuel tank as I have 10 other pieces of construction equipment and 4 other trucks that are running the same fuel with no problems. I firmly believe Ford should be made to stand behind their products. If anyone has info about a c.a. suit I would appreciate any info. possible. I will file a complaint with the BBB, Consumer protection dept. and also my attorney general's office. Thank you, Ted kunzik
ted kunzik
kunzik excavation - seymour, Connecticut u.s.a.


---
July 14, 2011
I work for a shop in Waller, Texas that repairs Ford fuel tanks that have delaminated. It's a _definite problem_, but there are currently only two other choices when your tank fails - upwards of $800 for a replacement tank that may or may not fit without modifications and other parts, or one of our Renu OEM tanks. The corporate guys at Ford are still trying to figure out how to fix the issue, and that's leaving all the vehicle owners hanging.

We started sending one of our guys out to the dealerships that are not already getting tanks from us. They don't like selling our tanks, because they aren't "new" (although they were originally made by Ford), and they don't want people bringing their tanks directly to us. But a lot of them get the tanks from us anyway. The other problem is availability - currently, Ford has these tanks on infinite backorder, and that means a lot of people that can't even use their trucks.

We've been coating tanks and guaranteeing them for over 20 years with the _same_process_ , how come they can't?

David Arnold
- Waller, Texas, USA
---
July 19, 2011
Own a Ford f 450 2003. In 2009 with 89,000 miles had to replace fuel tank and damage. Told by Ford it was bad fuel. Had Dept of weights and Measures check fuel. No problem with fuel. Just two years later, with only an additional 11,000 miles, same thing again. Much more damage to truck due to inside lining of fuel tank corrosion. Need to replace fuel tank again and repair bills are crazy. Has anyone gotten anywhere legally or with BBB. Any suits filed, as Ford is denying any responsibility. Not sure if there's any other actions to take
Tom Mongelli
- Kinnelon, New Jersey, USA
---
July 28, 2011
I have 3 trucks, 2 f-350 (2001 and 2003) and 1 f450 (2002). I have had tank problems with 2; now 2001 and 2002 same thing delaminating. I live in WA: same fuel in all trucks, same station. Ford blames fuel places I would be happy to help make them toe the line.
steve cron
- Vancouver, Washington
---
---
September 13, 2011
Just replaced the tank in my 2003 Ford E350 Diesel Van. Delamination. Pics can be seen here.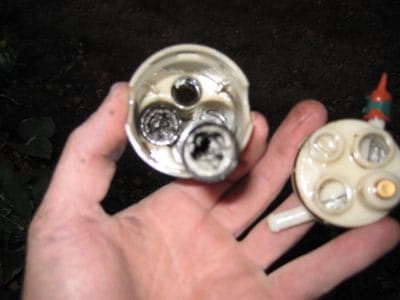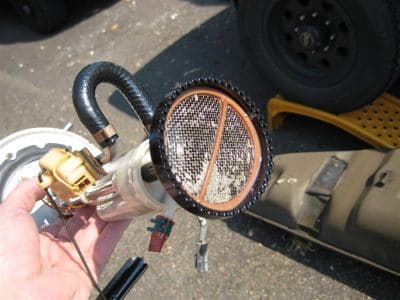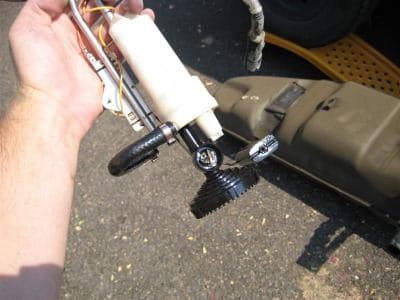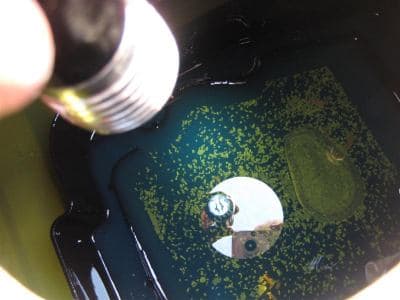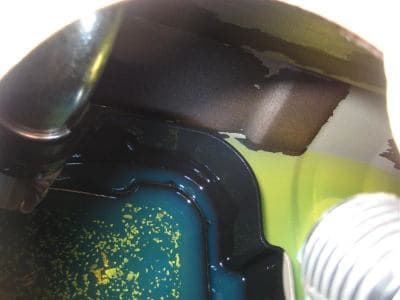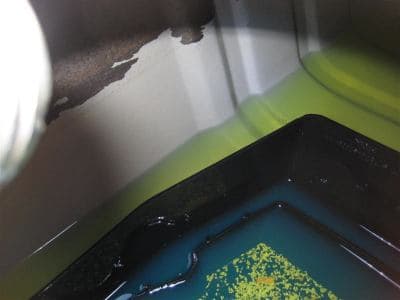 If you do drop your tank or replace your tank you absolutely must get rid of the white fuel mixer/strainer (google Guzzle hutch mod) and you must then add pre pump filtration or take the strainer/mixer apart and clean the 2 internal screens before putting it all back together. OR you will eventually have fuel starvation clogging problems again.

My screens were so clogged I am surprised my van even ran.

The symptoms were bucking, shaking, loss of power, couldn't drive over 10 MPH, felt like tires were way out of alignment under a load on the highway, stalling, rough idle, etc....

What a joke. The pictures tell all. Defective tank/lining causing all this.
Chris R
- Portland, Oregon
---
September 14, 2011
Sorry I need to clarify the above statement.

If you or the dealer replaces the fuel tank, it's not enough to JUST replace the tank and go on your way. You must also take apart the mixer/strainer (white plastic thing inside the tank) and clean out the screens inside it. My screens were completely packed w/ debris and had I left it in there or not cleaned the screens then it would eventually lead me to the same symptoms of starving for fuel. OR just do the Hutch mod and add pre fuel pump filtration and be done with it.

Hope that clarifies the above.
Chris R
- Portland, Oregon
---
---
October 6, 2011
I have been reading the comments about the fuel tank problems with Ford trucks and was wondering if anybody has been having the same problems with 2005 International diesel tanks. I am on my 3d set of tanks and have had the turbo rebuilt several times.

Kurt Lambert
- Greenwoo, Indiana
---
October 24, 2011
We have a 2006 Ford LCF and have had a multitude of issues mostly around the fuel pump. The truck has less that 68,000 miles and has been down 7 times for repair. Recently down for almost 60 days because I refused to spend another $5-$600 fixing the same thing as we had done 6 times earlier. I contacted FORD Corp. wanting them to do a 'buy back' but 50 days later got a very polite 'NO', extremely frustrated and owning a vehicle that will be future headache we want to join anyone's lawsuit to push FORD to at the very least do a recall for commercial vehicles with same issue as the F-150's which they have a recall on. Oh, anyone had AC issues on this vehicle too, it is also defective.
Dawn Van Eps
Small business - Denver, Colorado
---
January 3, 2012
I've had to replace the tank on one of my Ford 2002 E-350 diesel van 3 times along with the fuel pump and fuel injectors. The lining inside the tank breaks down and causes complete loss of power. Ford does not have a solution for this problem that cost over $1000.00 for a temporary solution as it usually last 2.5 to 3 years. This is a safety issue that Ford is ignoring. I'm filing a report with the US DOT NHTSA.
Jay Blue
- McLean, Virginia, USA
---
January 9, 2012
I have a 2004 F550 diesel with a drill rig mounted on it. Dec 2010 broke down on I95 in south Florida at night. It cost over $2000 for fuel pump, filters, injectors, etc. This December, quit again. Tank was rusted, had to be replaced along with everything else. Over $3200 to fix it this time. I'm filing complaints also. Not only is it the cost to fix these trucks, but also the down time. We have always bought Fords but we had problems with a 2003 F250 and 2005 F250. We replaced them with a Chevy and a Toyota. It appears Ford blew it on their 2000 year trucks.
Judy Koltunski
- De Leon Springs, Florida
---
January 9, 2012
FUEL FORMULA? - I have two vehicles that are experiencing the same tank problems. A 1989 F450 7.3 diesel and a 2001 F350 7.3 turbo diesel. Amazingly, neither vehicle had these issues until after the diesel fuel was reformulated by the refiners for low sulfur content. I believe this reformulation occurred around 2007. That's 22 years of trouble-free service for the 1989 and 10 years for the 2001. The only variable that has changed is the fuel itself. We have fleet accounts so we use Shell and Exxon exclusively. Whether the problem is Ford's tank lining or the fuel reformulation, or a combination of the two, it is unacceptable.
Jim Aarons
- Matthews, North Carolina
---
March 8, 2012
I am having the same issue. My tank has a coating that is coming off. It is a 2005 F350 and it has ruined 5 injectors and a pump. Total cost is $5000 and I am not under warranty. I have 139,000 miles on it and I want to get in on the lawsuit as well. My truck carries a backhoe at 65 mph and if it totally quits at that speed I will lose brakes and power steering. With a total weight of 35,000 lbs I am sure it will wipe out 6 or 7 cars and no telling how many people would die. I don't have enough insurance for all that. I think the lawsuit should include the diesel companies that keep adding more and more crap to our fuel.
Mike Maxwell
- Bentonville, Arkansas, USA
---
May 9, 2012
I have a 2005 F350 & a 96 International 4700 both are having fuel tank problems we run 8 diesel trucks .We have had fuel & tank problems with 3 or 4 of my fleet. It seems to always to be fuel or rust in tanks. The 2005 F350 is going to be cleaned out and a new liner put in at a cost of $350.00 to $400.00 dollars out of my pocket in these tuff times that no one can afford, but FORD will NOT HELP us out.
Dennis Reece
- Canton Georgia
---
September 13, 2012
See what happens when the paint degrades on the inside of a diesel fuel tank: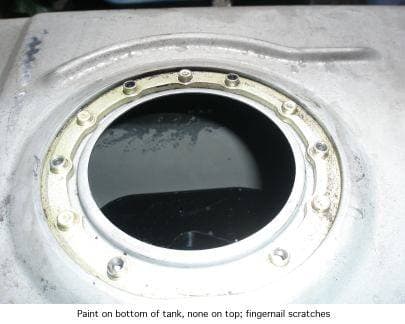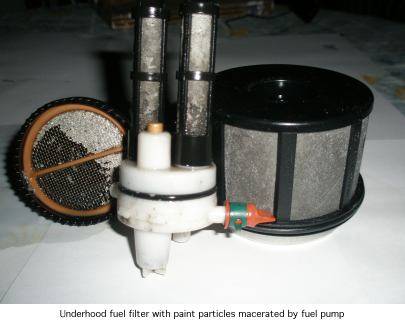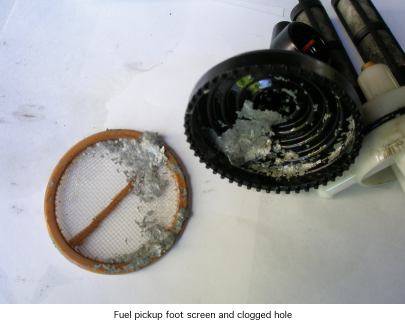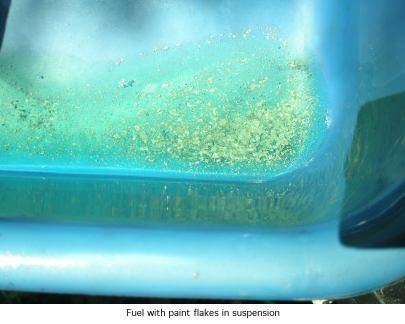 Since 2002 I have never once put a fuel additive in the tank.

After my 8-15-12 uphill power loss driving back from Idaho to Sacramento, after I was towed back to Sacramento I did put some "Kleen" performance product in the tank in a fit of magical thinking to see if I could stop the white smoking and missing which I have been advised is likely one or more cracked injector nozzles or failed o-rings resulting from injector overheating caused by fuel starvation. I am sure that the 10 minutes of idling I did with that Kleen stuff in the tank did not make the paint come off and that the paint in the fuel caused the fuel starvation with resulting uphill power loss - and who knows what else...

Dear Ford: I would rather have my tank rust out than ruin my injectors from your failing inside-the-tank paint job.
Tim Hodgson
- Sacramento, California
---
October 27, 2012
Fifteen dollar repair for Ford Delamination tank repair. My father has taken out both filter screens inside the suction tubes inside the fuel tank.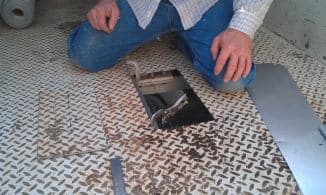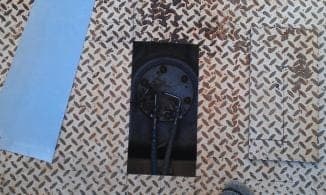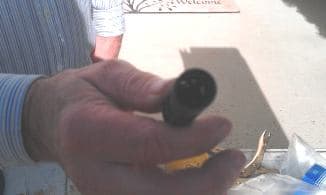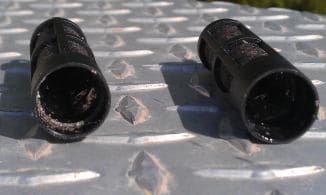 These are micro-screen filters that are inside the plastic fuel suction tubes inside the tank. This is not the outer suction screen! These are THE filters that plug up when your truck stops running.
He also took some fine aluminum screen and made a big ball around the original pickup screen and tied it with a piece of copper wire to ensure it didn't get plugged by the silver flakes. That only ensures you get fuel up the fuel tube into the fuel line Before the pump (located under the cab-not in the tank). You HAVE TO add an inline filter BEFORE the pump.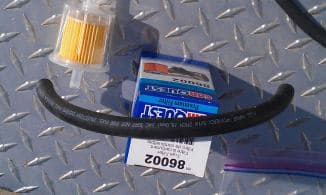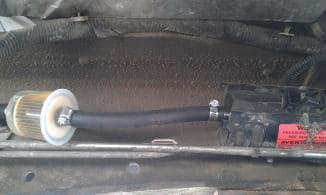 He used a clear filter that is twelve bucks With hose and four clamps! This setup Works. No problems. And if and when the new filter needs to be replaced it is easily removed from under the truck (not inside the tank pickup line). I hope my pictures are helpful. Good luck.
Byron Curtis
- Reno Nevada united states
---
December 20, 2012
I own an ambulance service with a fleet of Ford E350 power stroke diesels. I can't begin to tell you how much I've spent, let alone down time, due to Ford's diesel fuel tanks peeling a silver sludge material resulting in clogged fuel lines. Our oldest and last 2003 ambulance recently cost over $5,000.00 due to Ford's incompetence. Fuel pumps, filters, lines then draining and dropping the tanks. A few tank fills and the same problem all over again!
Ford blames everyone but themselves for their defective product! It's completely their fault. If I had time on my hands, I'd file small claims against Ford so they too can spend money on attorney fee's since they can't represent themselves as corporation in a court of law. Don't waste your time with Fords warranty dept. because time is money, and it's not worth added stress.
Sandy Schweighardt
- Tinton Falls, New Jersey
---
December 23, 2012
Q. What ever happened to the Galo Coba V Ford Motor Company submitted 3/14/2012 in the US District Court of New Jersey. This Case concerns itself with 1999 - 2008 Ford Diesel Trucks with certain fuel tank problems among others. Does anyone have any current information?
FJ Chuck Palumbo
- Port Townsend, Washington, USA
---
January 2, 2013
Q. 1995 Ford F350 cab and a half... took out Fuel filter housing. Silver liquid in bottom... took to a truck repair shop. Told me it was lining of the fuel tanks. Now I found this site and find this is a huge problem that many people have. I know Ford must know about this and I would like to know if it is their problem and they should fix it. This is extremely expensive and I want to know if they will fix the problem. Still have the housing out with the stuff in it. HELP
Sonja Olson
Farm truck - Alpharetta, Georgia
---
January 2, 2013
A. Hi Sonja. 2013-1995 = 8 years old. I doubt that Ford will do anything for you, but you can view the whole thead.
Regards,
Ted Mooney, P.E.
finishing.com - Pine Beach, New Jersey
Striving to live Aloha
---
August 16, 2013
I have a 2006 LCF with the same problems. I have a receipt back from 4-2009 where the tank was cleaned out and coated and injectors needed to be replaced with 61262 miles on the truck. Fought Ford to change on their expense and said NO at first, not until I got in writing from one of the Managers at a Ford dealership that there was rust in the fuel tank did Ford agree to re-coat it. Last year spent 20K on a new motor and now looks like we have fuel tank and injector problems again. We started having trouble with this truck three months after buying the truck with multiple problems. I am a small business that can't afford these costly expenses. I am out about 60K on this truck for repairs and rentals. I am going to make a complaint and would love to join a class action law suit. I am exhausted and don't have the strength to fight Ford anymore.
Antoinette Cadow
- Kenner, Louisiana
---
March 18, 2014
Just Had this problem with my 99 E350 for the THIRD time in last 5 or so years but first time mechanic mentioned "delaminating". Have spent over $2500 so far on these repairs, and, although the symptoms were described, the cause was just stated last week. Am filing a complaint with NHTSA, and am going to try to join any class action suits I can find.
Dave Maslanka
- Bonita Springs, Florida, USA
---
April 11, 2014
DAVE
PLEASE CONTACT ME REGARDING YOUR SITUATION
THERE IS A "CLASS ACTION" PROCEEDING.
ALAN KARLIN
<DAHLIASGALORE@AOL.COM>
- VALLEY STREAM, NEW YORK U.S.A.
---
January 26, 2015
2002 E350 Turbo Diesel, got to 215K miles, before the BIG one got me. Yep, count me in on the other consumers screwed by the FFFT, (Ford Flaking Fuel Tank) problem.
Filter, Lift pump (fuel), and tank with the notorious silver flakes. Let me down on the Interstate; wouldn't go over 45. I'm filing with the NHSB, plus the cost to replace everything from tank, pickups, lines, filters pump, injector, I might as well park it, where's Ford's Headquarters?
Martin Jarvis
- WPB Florida USA
---
---
October 25, 2015
Q. I have an 07 F-550 that is just starting to go bad. Tons of rust in the fuel system and a few metal slivers. I was some surprised when I dropped the tank to find a pretty clean galvanized interior. Upon further inspection with a mirror I discovered that all the welds inside the tank were rusting. I think what happens is if you get any moisture in the tank, the welds rust, causing the galvanization to start lifting. I'll add some photos soon.
Derrick Jenkins
- Calgary, Alberta, Canada
---
October 28, 2015
A. There are paint-like fuel tank interior coatings which do a good job stopping rust flakes and might well work in this situation. I coated the interior of a rusty fuel tank 25 years ago, and it is still fine.

The tank must be removed, interior flushed of loose particles, dried and then slush coated.

Here's one: www.tptools.com/Bill-Hirsch-Super-Gas-Tank-Sealer,2556.html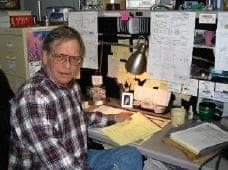 Jeffrey Holmes, CEF
Spartanburg, South Carolina
---
---
June 29, 2019
Q. My husband is currently having this problem with a 2016 Ford F250. We purchased it used in January and found out yesterday the whole fuel system needs to be replaced. Parts alone are $7500 according to the repair man. Did any resolution ever come of this for anyone?
Rebekah Harris
- Atoka, Tennessee, USA
---
September 9, 2019
My 2015 6.7 diesel has the same problem at over $10,000 repair charge. A million excuses from ford that seems to try to cover themselves. They took the entire top of the engine apart before checking the fuel filters, which I don't understand why, and told me it was rusting that caused the fuel system to be corrupted. I wouldn't think that oil would cause rust but rather protect steel. And if so, why would ford not use stainless steel fuel lines if they see this is going on? At $10,000 for a vehicle that is less then 5 years old, means it cost $2,000 a year to operated.
Ronald Cooke
- Randleman, North Carolina, USA