Where the world gathers for
plating, anodizing, & finishing Q&As since 1989
-----
Archival painting on brass and copper, Primer?
Q. Dear Gary, I wonder if you were successful with your project? Thanks to everyone for their input!

I'm interested in combining oil painting and drypoint engraving on bronze sheet. I've been working in painting on copper for the past year, using the reflective surface- intentionally sanded or hatched, along with drypoint and oil paint. I'm trying a beeswax varnish over the whole thing to protect the copper where the bare surface is exposed.

Best Wishes,
Tom Marshall
- Dorset UK
July 26, 2022
---
---
---
Closely related historical posts, oldest first ...
2000
Q. My name is Gary C and I am a professor of painting at the University of Alabama at Birmingham. I am interested in creating very large paintings on sheets of brass and copper. Very small paintings were done on copper in the 1700's but it seems much of our current understanding of the technique is lost. I am most interested in finding a primer (which is clear as possible) which will effectively etch into the metal surface, and create an equally strong bond with the artist oil paints to be applied on top of it. I would also appreciate any other tips directed at assuring archival permanence for these paintings. I am aware that humidity, and the flexing of the metal surface are issues to be concerned about as well, but feel I can work with these factors. Any help concerning these topics will be greatly appreciated. GC
Gary C
[last name deleted for privacy by Editor]
Univ. of Alabama at Birmingham - Birmingham, Alabama
---
2000
A. A UV curable primer may work for your application. Current, UV primers have very good adhesion to many different metals, and they should be receptive to your paints. They would be clear and flexible. Aging stability should not be an issue, as long as they are not going to be in direct sunlight for years. You may have a problem to find a way to coat and cure a very large sheet, but I hope this was helpful.
Paul Snowwhite
- Oak Creek, Wisconsin
---
2001
A. I have been successfully painting on copper panels for the past year. I get the copper panels from roofing contractor who cut it to size. I sand the surface with fine sandpaper in circular motions. I wash the surface with alcohol and use Alkyd paints thinned with Liquin and turps. I paint many very thin layers which lets the copper base peak through. These paintings have a brilliance and depth, a luminous quality. I began with oils but they took too long to dry and the surface attracts any air borne particles and spoils the surface. You need to keep the painting in a covered container while it dries, also the brushes to protect from those above mentioned particles. Windsor and Newton which makes Alkyd paint says it will dry in 48 hours but I have been painting a second layer in 24 hours. I do not yet know what the long term effects of this technique is.
I understand that copper does not swell or shrink very much so the paints probably won't crack. A museum in Phoenix recently had a show of nothing but copper painting and published a catalog, which gives the history. After painting in oils on copper I decided that the old masters would have embraced our new products and began experimenting with them.
Elizabeth Mix
- Virginia
---
2001
Q. I too am interested in painting on copper, and recently saw a collection of paintings in a gallery, done by an 86 year old man. What info. I could gather is that: He first treats the copper with a "secret" wash, then paints with acrylics. He obviously does repousse work also. He finishes the paintings with a polyurethane coating. His paintings vary greatly in size, from large wall panels to smaller 12 x 12 wall hangings. They are beautiful.
I've tried several different acrylic paints - some thick, some thin, some shiny, some dull - so depends on what you are looking for.
Anyone else out there have input on what paints work best? Should the copper have some kind of acid wash first? I like the satin finish achieved by using 0000 steel wool [affil. link]. Thanks.
Lue Fenn
- Scottsdale, Arizona
---
2004




Q. I have a copper mailbox that I want to paint the house number on. Is there a special type paint I need to use or do I need to prepare the surface in any special way?

Linda Foreman




hobbyist - Moorestown, New Jersey






---

2004




Q. I would like to paint over some copper fountains, and someone told me that copper contains some kind of "oils" (I thought it was an element and therefore contained only itself) that would make painting the metal very difficult. Given this information from two sources that mentioned "oils in the copper", we're not sure if traditional acrylic paints will stick, long-term, if water is constantly moving over it. Does anyone happen to know what can be done to properly prepare copper for the purpose of painting over it, preferably with common acrylic paints (many color options).

James L. Welch




doing r&d on copper fountains - Bakersfield, California





---
2006
Q. I have been painting on copper with oils for at least a year now, ever since I saw some of my Professors beautiful work.
Most of my work has been miniature 1"x2", 2" x 3" and up to 5" x 7". I have found a supplier and now have access to larger pieces.
I started by roughing the surface with a soft scouring pad on both sides for a satin finish. At first I would gesso [affil link], sand and gesso again. However, I have found that painting directly on the scoured copper is very satisfying and if wanted a glint of copper can come through as highlight/s. So far I haven't seen any change in the quality of the finished work (it is early days of course). My biggest problem was finding a satisfactory way to mount and hang the finished work. (Any suggestions here?).
I will be watching this site with interest. I enjoyed reading every letter, thank you.
Angela J Lemon
- Annapolis, Maryland
---
2006
A. I have been doing copper paintings for about a year. I have just begun using Krylon Triple Thick Glaze before I paint with oil. Afterwards, I use a temporary oil paint varnish. I let my customers know to apply the Krylon in about a year after they have purchased the painting. So far, it is working well. The only thing I am worried about is the steel nails I have been using. I heard they will corrode the copper. (I use copper flashing). So, I have switched to copper nails.
Karina Keri-Matuszak
- Dacula, Georgia
---
2006

Don't know about painting on copper, BUT, for acquiring copper to paint on, I work in a machine shop that does a lot of copper parts. There is always leftover material that goes in the barrel for the scrap metal company. Sometimes I think how much people have to pay for this, some is great for print plates,and it gets sold for scrap. Find machine shops and ask them about their copper scrap, maybe pay them a little more than the scrap company does. Who knows, they might just give it to you. Some of the drop is pretty good size, check them out. I think I'll use some of ours and try oil on copper after studying this a bit more, I have a large plate 3/16 thick left from a job with a 15 inch disk milled out of it that I was going to use in a sculpture, but I think now that it will have paint on it. Thank you so much for all your information on this subject.
Richard Asher
- Newberg, Oregon
---
July 7, 2008
A. Copper not unlike all metals still erodes in an oxidation process an requires etching previous to priming for a strong bond. The explanation is too long for this blog but you will find information about painting on copper the way the Old Dutch Masters did it at askmaurice.org/copper.html
Maurice Garson
- Morton, Pennsylvania
---
July 18, 2008




Q. I have an old brass tray with an engraving of an peacock and various floral & linear patterns. When I picked it up at some second hand thrift store it had fading paint in the design and it is all gone now. I just polished it and was inspired to bring back a little color. I have never painted brass before and wasn't sure what the best type to use. Can someone advise on the best way & best products to proceed with this project.

Looking forward to feedback!

Ciao, Cat..

Catherine Conway




artist - Richmond, Virginia





---
August 17, 2009
Q. I am going to be painting on very large sheets of BRASS and saw these helpful hints - but noticed mostly suggestions for copper. Do you think the suggestions given will work well with the brass? Like the UV primers, alkyd paints, sanding,etc?
Any suggestions would be GREATLY appreciated! Thanks!
Amanda Clark
- Rockford, Michigan
---
August 17, 2009
A. Hi, Amanda. Poor adhesion is a serious issue on brass. I think you need a Self-Etching Primer [affil link] to get adhesion. That should not be a problem unless you are trying to let the brass transluce through your paint.
Regards,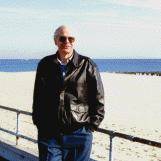 Ted Mooney
, P.E.
Striving to live Aloha
finishing.com - Pine Beach, New Jersey
---
August 27, 2009
! I am thrilled to see notes from so many people painting on Copper! I too paint on Copper. I sand the Copper first. I use Gamblin Artist Oils. I think seal the painting with Gamblin's Galkyd. This Galkyd doesn't yellow. I keep the wet paintings in a box until they dry to keep debri from falling on the painting. I found I can draw on the panel with felt tip pens! If I do not like an area of the painting after I have sealed it with Galkyd, I sand the area, repaint, re-Galkyd, and then I am happier! You can see my Oil on Copper paintings at www.ReneeLammers.com Thank you! Love the Copper!
Susan Renee Lammers
artist - Bucksport, Maine
---
September 15, 2009
Q. I am wondering if a clean metal Rust-Oleum Professional High Performance Primer will work to put on brand new sheets of brass. Do you think I would need to sand before I put it on? And then does it matter what kind of paint I end up using on top of it or should it be an alkyd or oil paint. I was thinking of using latex house paint.
This is a very large piece of art that I am using brass as the canvas - it won't be handled (well, except for the actual hanging and may be moved a couple times) or used in any other way.
Any thoughts -help right away I am painting tomorrow and need to get my supplies!
Amanda Clark
[returning]
- Rockford, Michigan
---
September 15, 2009
A. Hi, Amanda. I'm not an artist, just a metal finishing person, but I think sanding and cleaning with acetone before priming is very important. Rust-Oleum has "matching" oil-based enamels to go with this oil-based primer, and I think that's the safest approach. Paint does not stick well to brass, so I wouldn't get creative on a major first project, and you need to be concerned that the brass doesn't flex.
I suggest looking at the very interesting askmaurice.org/copper.html which was recommended by Maurice G, even though it is for copper rather than brass.
Regards,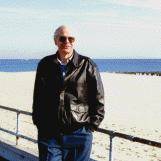 Ted Mooney
, P.E.
Striving to live Aloha
finishing.com - Pine Beach, New Jersey
---
November 14, 2009
A. I'm also interested in painting on copper. I have a couple of copper punch works that were then painted for detail. On the back of these pieces the artist wrote that they used a varnish and then painted with oil enamel paints. I can't tell, and they don't say, if a finishing varnish was used. I don't think so because the design is outlined with punch holes and it seems that the holes might be blocked here and there if they had. Also, I notice faint brush marks of the varnish and then the oil enamel paint is very solid and shiny.

Thanks for the ideas, I hope my input helps-
Kim Bishop
- Urbandale, Iowa
---
January 9, 2013
Q. I have begun painting on copper with oils and am aware of the method prescribed by askmaurice.com on the methods of the Dutch Masters. I would like to be able to use acrylic techniques and the many acrylic mediums available. Does anyone know how I should prepare the copper for a good adhesion with acrylic paints? I am concerned about longevity. It would also be good to have a clear sealant so the copper can show through in places. Thanks.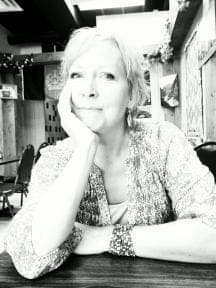 Nikki Jacquin
Nikki's Portraits of Childhood - Regina, Saskatchewan; Canada
---
March 23, 2015

Hello! Yes I am the same Amanda Clark from above questions! We have been interviewed a lot so I happened to remember where it all began so I looked this site back up!
It has been 6 years since I asked the above questions and I just wanted to say thanks to the guys that responded! I took your info and expanded my research and called a national industrial paint store and they set me up with a cleaner, industrial self etching primer and a automotive metal lacquer and learned how to thin it an spray it!
Together my husband and I have been painting (I paint with acrylic house paint) and grinding (my husband does all the metal prep and grinding and clear coat) on metal ever since making very large fine art and have been very successful. We have been told by professors that our type of work is not being done anywhere else! Check us out on facebook or Internet at clarkartstudio.com (you really have to see it in person to get the whole effect!)
We live in Naples Fl where we have a gallery and doing well!
Amanda Clark
[returning]
Clark Art Studio - Naples, Florida USA
---
June 2015

Stunning work Amanda!
Regards,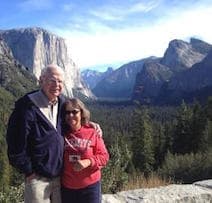 Ted Mooney
, P.E. RET
Striving to live Aloha
finishing.com - Pine Beach, New Jersey