Where the world gathers for
plating, anodizing, & finishing Q&As since 1989
-----
Need some help - parts blistering
2000
Hi My name is Al and I do alum. plating. Recently we have had some problem with parts blistering. We have a nitric bath and have added some sodium bi-fluoride to it to try and clean the parts better. We also have added stainless steel baskets to our copper strike bath instead of copper anodes.my question is, could the sodium bi-fluoride be our trouble or could it be the new baskets. These are the only things we have changed. Thank you
Allen Camic
- Palm Coast Florida
---
2000
Personally, I doubt that the bifluoride is the problem, but I also doubt that the stainless baskets are the problem

.
If you're sure there were no other changes to the wet processing, I'd suspect the polishing.
I have a somewhat similar problem in that a client can reliably plate type 6063-T5 but not 6101-T64, which seem like they ought to behave similarly.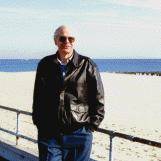 Ted Mooney
, P.E.
Striving to live Aloha
finishing.com - Pine Beach, New Jersey
---
2000
I would look over your entire sequence leading to the plating of the aluminum. Etch and desmut should be checked to assure they are what your vendor suggests. Next, a good, effective zincate. This should be stripped and re-zincated to form the, "double zincate." Next after the appropriate rinsing, comes the copper strike. The bath should be low in metal (2.0 - 2.5 oz/gal); it should have minimal FREE Sodium Cyanide(0.3 - 0.5 oz/gal). And the pH should be 10.5-11.5 with no extra caustic soda added. You may choose to use a Rochelle Salt anode corroder, or a proprietary product from your local vendor. You are thus prepared to plate on your aluminum. The plated coating should be very tenacious with regard to the aluminum base metal.
Any problems? Let me know and I will try to help further.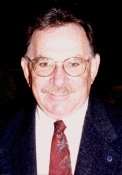 Ed Budman
[dec]
- Pennsylvania
With deep sadness we advise that our friend Ed passed away Nov. 24, 2018
---
29 February 2000
Hi Allen ,
I agree with all that both Ted & Ed have said but would add the following , check the appearance after final Zincate and if it is not a good even coat of fine grey color , then try a longer immersion time , if this dosnt work , make up a new desmut along the following lines
30 % by Volume Nitric Acid
20 % By Volume Sulfuric Acid
1 pound / Gallon Ammonium Bi Fluoride .
The other important thing to remember about your copper strike is that it becomes contaminated by both Zinc ( from the Zincate ) and by Organics & Carbonated , it probably needs both a good LCD plate out & A good carbon treatment , cleaning could be & most probably is your problem but it could equally be caused by a stressed deposit , or differential stresses in the deposits
regards

John Tenison - Woods
- Victoria Australia