Where the world gathers for
plating, anodizing, & finishing Q&As since 1989
-----
Problems with plating tin onto nickel
2000
Q. We are currently plating electronic components using a barrel system. The components have a nickel layer plated over a copper surface, then a tin layer plated over the nickel. We have been experiencing defects in significant amounts (20-70 out of approx. 80,000) where the nickel plates fine, but no tin is plated (in the same barrel). We have addressed all obvious potential problem areas (cleanliness, maintenance, bath chemistry, etc), and run experiments to reproduce the defect, but have had no success. Any thoughts or suggestions would be greatly appreciated.
Best Regards,
John Wegman - Product Engineer
- Peachtree City, Georgia, USA
---
2000
A. Hi John.
Which type of tin solution are you using? Because it is difficult to barrel plate in an alkaline tin solution. If you used a acid solution, don't use too much brightener in the solution or there will be lots of foam in the barrel.
Regard Anders S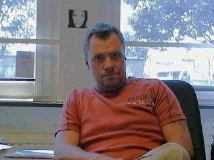 Anders Sundman
4th Generation Surface Engineering
Consultant - Arvika,
Sweden
---
2000
A. If it nickel plated correctly, then part cleanliness is not a factor.
The parts might be nesting when coming out of the rinse after plating, and ringing or sticking together. They might possibly have some on the surface passivating during transfer after the nickel.
The barrel might be a slight bit too full and not getting adequate mixing. The tin plate might cover up any nickel rejects, so you might be having some failures in the nickel also. With both failing, it would increase the probability of too large a load for the barrel.
Did this problem just appear or did you just notice it or it has now become an issue?
James Watts
- Navarre, Florida
---
2000
A. Ooops! I forgot a few things!
The danglers may not be making enough contact with the parts. The parts may be nesting. There may not be enough parts in the barrel. Something is wrong with the power delivery to your parts. Remember, plating over nickel involves a race with time, so although you'll see copper and nickel plated onto these parts - in the same barrel - you may not see tin plating over the nickel.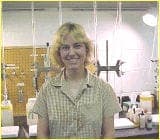 Megan Pellenz
- Syracuse, New York
---

"And that goes for you, too!", George Bailey shouts at Mr. Potter's innocent assistant who he encounters in the hallway as George opens the door to storm out of the meeting room.

Which is to say: unfortunately, we didn't get your first reply, Megan.




Ted Mooney

, P.E.




Striving to live Aloha




finishing.com - Pine Beach, New Jersey




---
2000
A. The nickel gets passive and that is why you cannot plate on top of the nickel layer. Try to activate the nickel with a cyanide (an alkaline non cyanide cleaner might do as well)cathodic cleaner prior to the tin.
But why do you plate nickel on top of the copper at all? You can plate tin on top of copper without any nickel. You need a barrier on top of brass but not on top of copper.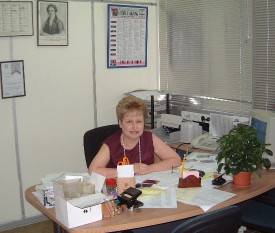 Sara Michaeli
Tel-Aviv-Yafo, Israel
---
2000

Hello everyone,
Thanks for your responses-Ill try to answer all your questions:
Anders-
We use an acidic solution - it does foam some, but not enough to cover the bath surface.
James-
We have looked at mixing issues. We do analysis on rejects and confirm that nickel is plating in every case. The problem has been chronic for some time, with occasional spikes in defect rate that will last for a month or so.
Megan-
Sorry, but I didn't get your first responses. Can you explain the "race for time" a bit more? We generally see a delay once the barrel hits the bath (about 20% of total plating time), before tin buildup begins. I think this is what you mean, but am not sure.
Sara-
The copper we plate onto is a substrate, it is not plated. What causes the nickel to become passive? Would we not see this on a higher ppm level if this were a general phenomena (our ppm is still relatively low)?
Thanks again for all your responses, this defect has proved a tough nut to crack. Look forward to hearing from you.
Best Regards,
John Wegman
[returning]
- Peachtree City, Georgia, USA
---
2000
A. The Nickel is getting passive from air and oxygen. If the parts in air for a long time they get passive and you cannot plate over it. The activation that I was talking about with cyanide or alkaline cathodic process, activates the nickel layer by scrubbing. Try it.
One of Jim's recommendations was to put less parts in the barrel. This sounds reasonable as in barrel it takes time to plate all the parts. During this time nickel might get passive and by plating less parts the tin will cover the parts quicker.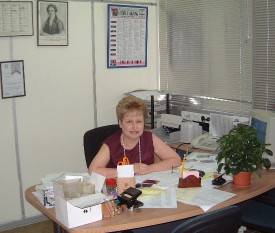 Sara Michaeli
Tel-Aviv-Yafo, Israel
---
2000
A. I do plate 95-5 Tin Lead on Nickel using Fluoborate chemistry. After Nickel I use rinses acidified with fluoboric acid, keep minimum time gap between Nickel and Tin-Lead. This chemistry has a "Low current density extender" brightener component. Judicious use of this helps in full coverage of Nickel with Tin-Lead.
Y.V.Deval
Deval Yashawant Vishawanath
electroplaters - Pune, Maharashtra, India
---
October 17, 2012
Q. Hello,

Good day! I could not post using the "Start a New Thread" option as the page always appear unavailable.
Luckily, I found this thread related to the problem we encounter: Incomplete plating on a specific part (leads only) of our nickel components during barrel plating when all other parts are fine. The problem just appears sporadically without any major changes in our process. For your reference, here is some of the critical information: pre-treatment composed of degreasing, nickel activation, and predip; then pure tin electroplating via barrel: 60 minutes plating time and 50 amperes. Good circulation inside the barrel is also ensured by loading only half of its volume (both the components and copper fillers). If you need other information, just tell me.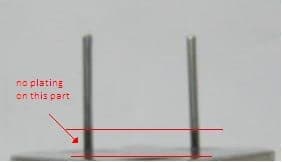 Hope this will also help the author of the original subject too.

Thanks and Regards,
Rommel Bellosillo
- Taguig City, Philippines
---
July 2014
Hi Rommel. That part of the pin is easily recognized as an area of low current density, with both the base and the end of the pin trying to steal the current. So I doubt it has much to do with cleaning or pretreatment, but a lot to do with how the parts nest in the barrel.
I can't tell from the picture, but are the dimensions such that another base can nest perpendicularly, further stealing current? It does look like one pin is slightly bent -- would that lock parts together? Perhaps you can ask the operators if they are sometimes manually separating parts?
We're not aware of any problem with the "Start a New Thread" option, so if anyone else is having a problem, please advise! Is it possible that you are trying to submit a form where a required field is inadvertently empty, but you have disabled javascript so the page cannot give you feedback about what is missing?
Regards,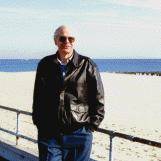 Ted Mooney
, P.E.
Striving to live Aloha
finishing.com - Pine Beach, New Jersey
---
---
August 6, 2014
A. Dear All, We are doing tin plating on brass with nickel coating; we are facing bubbling & black patches. Can anyone give us solution to this problem?
Santosh.R
- Bangalore, Karnataka, India
---
August 7, 2014
A. Hi Santosh,

As Ted has often said on this site you get the best answers by giving us a detailed question. Abstract questions tend to get no replies at all.

So please give us some details of your process, such as pre-cleaning, any pre-plate strike, underplate solution conditions (times, temperatures, chemistry, current density, voltage) and your tin plate conditions (as for underplate). This sort of information will give people a guide to the potential pitfalls of your process.

Given all that above some possible causes include, but are not limited to, poor pre-cleaning, poor pre-plate strike, out of balance chemistries, out of control temperatures, too high a plating current density, organic contamination, post plating treatments etc, etc...
Brian Terry
Aerospace - Yeovil, Somerset, UK