Where the world gathers for
plating, anodizing, & finishing Q&As since 1989
-----
Differences between galvanization versus nickel & zinc plating
2000
Q. I would like some information about the differences between sheet metal that is galvanized versus sheet metal with zinc and nickel coatings. I am looking for information in terms of price, corrosion resistance, appearance and industrial uses. Thank you.
Venky Krishnan
- Westland, Michigan, USA
---
2000
A. Hi, Venky. Hot dipped (galvanized) zinc coatings and electroplated zinc coatings would be similar in terms of corrosion resistance if the thickness were the same, but galvanized coatings on sheet metal are usually much thicker, maybe 5 or even 10 times as thick, and therefore significantly more corrosion resistant. This is because electroplating is less expensive than galvanizing for thin coatings but more expensive for thick coatings ... so you'll rarely see a zinc electroplating that is as thick as even a thin galvanization.
In terms of appearance, galvanized surfaces have either the thick, sandy, drippy look of roofing nails or the familiar "jig saw puzzle" grainy look of metal garbage cans; whereas zinc plated surfaces have a much smoother, more specular and metallic look--sort of like a chrome bumper, although not nearly that smooth and reflective.
The appearance of nickel is even better than zinc, and it is somewhat more expensive since the raw nickel metal costs several times what zinc costs, and the applied thickness is usually several times as high. However, zinc offers cathodic protection (zinc corrodes preferentially to the sheet metal) whereas nickel offers only barrier layer protection (once it's scratched through, it actually accelerates corrosion of the steel sheet metal). Nickel plating thus has very limited application (on sheet metal) except where appearance is paramount.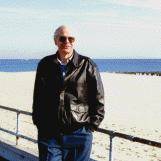 Ted Mooney
, P.E.
Striving to live Aloha
finishing.com - Pine Beach, New Jersey
---
---
2001
Q. Thank you for help, I would like to know about technology of galvanization for steel parts to use in steel towers. I also need to know the specification for it and limits for this technology
Thanx you,
Waleed Ahmed Ali Saad Eldin
consulting - Cairo, Egypt
---
"Handbook of Hot Dip Galvanization"
by Maass & Peissker
from Abe Books,
Amazon
or eBay
(affil links)
User's Guide to Hot Dip Galvanizing for Corrosion Protection in Atmospheric Service
by NACE
[only rarely available]
from Abe Books
or Amazon
(affil links)
A. Hi, Waleed. Many people spend their entire careers in galvanizing, so the whole technology doesn't fit within the covers of a fairly fat book, although books can be a good start. But, yes, many if not most steel towers are built with a heavy hot dip galvanization which is capable of lasting many decades in severe outdoor exposure. The zinc protects the steel, and quite stable zinc carbonate reaction products protect the zinc.
An important hot dip galvanizing spec is ASTM A653 [affil link].
Regards,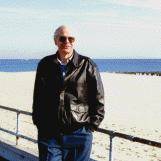 Ted Mooney
, P.E.
Striving to live Aloha
finishing.com - Pine Beach, New Jersey
---
---
April 3, 2012
Q. Hi,

I would like to know what is the difference between zinc, galvanized, nickel, stainless steel & Ruspert in terms of self tapping screws.

Looking forward for your response.

Thanks & Best Regards
Terence Leong
trading - Singapore
---
April 3, 2012
A. Hi, Terence. I assume when you say zinc and nickel that you mean steel screws plated with those metals, and that galvanized means hot dipped in molten zinc. And conversely that you mean solid stainless steel screws, since electroplating with stainless steel isn't possible. Ruspert® is a trademark presently assigned to a proprietary coating consisting of zinc plating followed by a baked ceramic topcoat.

Obviously, these are all different materials with different properties and different appearances. Zinc electroplating/electrogalvanizing is probably the cheapest and most common. Hot dip galvanizing has a much heavier, and therefore much more expensive and corrosion resistant coating, but it will probably look relatively gritty and drippy.

Nickel would generally be selected for it's appearance as it will be substantially shinier than the others, but may not offer any other advantage. Stainless steel is solid, so in some environments it will be far more corrosion resistant than a steel screw regardless of its coating. The Ruspert® screw can probably be applied in some cases without compromising the non-conductive ceramic coating, lessening worry about galvanic compatibility; the ceramic coating is also available in colors.

But it is difficult to say much that is useful and not misleading in the abstract, i.e., without you explaining the specifics of a proposed installation. By analogy, I could ask you whether you recommend that I travel by ship or by train, but any effort you put into explaining the differences and advantages/disadvantages would only mislead me if I did not tell you whether I was traveling from Singapore to Japan vs. Los Angeles to Las Vegas :-)
Give us a highly specific scenario and it may be possible to recommend a given screw. Good luck.
Regards,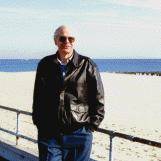 Ted Mooney
, P.E.
Striving to live Aloha
finishing.com - Pine Beach, New Jersey
---
---
October 26, 2012
Q. Sir,
To know about the details of galvanizing. If a fastener is to be galvanized as recommended by the customer, I want to know whether it is correct to be done with electroplating rather than galvanizing process as an alternate.
vijay ragunath
Quality engineer - Chennai,tamilnadu, India
---
October 29, 2012
A. Hi Vijay. Sorry, but it is absolutely not correct to substitute electroplating for galvanizing. Galvanizing is usually much thicker and much more corrosion resistant. There are also possible hydrogen embrittlement issues, possible zinc whisker issues, etc. Finally, galvanized and plated fasteners won't even fit together, as the threads must be adjusted (this is sometimes done by having no galvanizing on internal threads). Good luck, but as they often say on menus: "No substitutions please" :-)
Regards,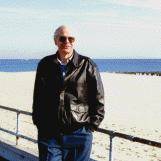 Ted Mooney
, P.E.
Striving to live Aloha
finishing.com - Pine Beach, New Jersey