Where the world gathers for
plating, anodizing, & finishing Q&As since 1989
-----
Home Plating
2000
I am thinking about acquiring a home sized plating set-up to do some restoration work on automotive parts. Will be primarily working on pot metal items that will need to be stripped, repaired and then plated. I do understand the process of "strike" coats and how the process of triple plating is supposed to work. I have been in touch with a company and they seem to make home plating sound like a fairly simple operation for small sized jobs and their equipment seems to be reasonably priced. Does anyone have any experience with this? Can home plating be done successfully? I am not looking to make this a business venture I just want to do the work myself and maybe save some money in the long run. I would appreciate any help I could get from anyone who is experienced in these matters. Thanks. Bill Miller
William L. Miller
- Shinnston, West Virginia USA
---
2000
I have been "flamed" many many times for preaching that plating generates haz waste. Conditionally exempt generators are NOT exempt!, they just have less paperwork. If you can read the CFR and comply with it, you are one in several thousand or millions.
If you follow such recommendations (which are logical but illegal) you will violate EPA rules and DOT rules. Both are punishable by fines that can be significant. The tiny quantity is not the issue, it is any quantity. Home use, not business is no exemption. Someday, some federal inspector is going to take offense. No paperwork to support legal and documented disposal and you will be fined. They can take your house. EPA can be as bad as the IRS.
Plating involves a lot of technique, some people are naturals, some are taught, some are lucky and a lot generate garbage. Castings, especially stripped castings are the hardest metal things to plate.
Forget using a battery charger [affil link]. It rarely works. You need a small variable power supply-not cheap.
James Watts
- Navarre, Florida
---
2000
This site has a How to get started in Plating FAQ. This FAQ offers good information and advice for you and others who want to have home plating shops. You should read this FAQ.
Do you have an experience, training, or education in chemistry and the plating industry? If the answer is no then either plan on doing a lot of research and training or forget about starting your own home plating system. Do you understand that the plating industry uses some of the harshest chemicals out there and that you would have major environmental responsibilities? I can assure you that from what I know about plating, I would be terribly upset if I knew someone had a plating operation in the house next door to mine.
I'm sure home plating can be done. The question I want to ask is why would you want to, unless you are a professional?

Tim Neveau
Rochester Hills, Michigan
---
2005
I have come around to where I no longer quite agree with James Watts that home plating as a hobby (no money taken for plated parts or plating service) is quite illegal. In the interim I have seen too many examples where schools, universities, and research institutions have been told in writing that they are exempt even though they operate thousand-gallon chrome plating or anodizing tanks. And when the interpretive letter from EPA says they are exempt, it is never because they ARE a school, it is always because they ARE NOT an industry.
Further, in all this talk and public discussion that has gone on for ten years or more, I see no evidence anywhere that EPA has ever weighed in that hobby plating is illegal. I desperately wish they would say something one way or the other, but with my ear to the ground on this subject for over a decade and tens of thousands of submittals to this site I've learned nothing in that regard
Food for thought for home platers though: Have you ever actually read your agreement with the sewer system? If everything goes fine, probably nobody will pay it much mind. But if things go badly and a neighbor turns against you, what do you think will happen to your life savings when the neighbor tells the sewer commission that he doesn't want to pay an increased sewer assessment for maintenance and he thinks that you should pay it rather than all of the other taxpayers who didn't discharge hazardous wastes to it? And if a child in the neighborhood contracts cancer for any reason, and his/her parents find out you were quietly running a plating business in your garage, God help you.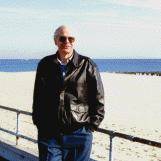 Ted Mooney
, P.E.
Striving to live Aloha
finishing.com - Pine Beach, New Jersey