Where the world gathers for
plating, anodizing, & finishing Q&As since 1989
-----
Cyanide spots and stains in brass plating
[editor appended this entry to this thread which already addresses it in lieu of spawning a duplicative thread]
Q. Hello I am an electroplating technician; we face brown spots/blemishes on aluminum handles after lacquering of brass plating.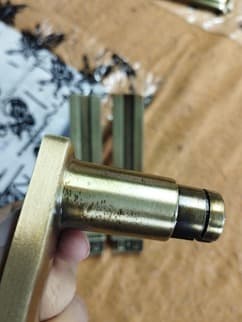 sawaira hanif
- lahore, Pakistan
October 9, 2023
A. Hi Sawaira. Brass plating is notorious for "cyanide spot-out". Please see Robert Probert's posting.

Luck & Regards,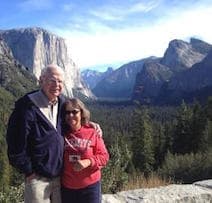 Ted Mooney, P.E. RET
Striving to live Aloha
finishing.com - Pine Beach, New Jersey



---
---
↓ Closely related postings, oldest first ↓
---
---
Q. I would just ask about a good cleaner in our metal especially in zinc and tin. Because every time we plate bright brass, after painting there will come out a bloody red color and black spots in the metal.
thanks!
Avegail Labayen
chemist - Philippines
2007
A. I am not sure that I fully understood the question, Avegail, but brass is usually plated with a cyanide plating solution and these cyanide solutions are well known to leach out and stain the surface. Try significantly improving your rinsing after plating, including alternately rinsing a sample part in hot and cold clean water. If the sample part doesn't stain, it is a good indication of what you need to do. Trying to clean the stains off of a lacquered part will not be successful. Good luck.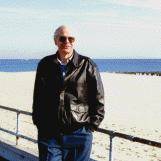 Ted Mooney
, P.E.
Striving to live Aloha
finishing.com - Pine Beach, New Jersey
---
---
Q. We are plating Cyanide brass as a decorative plating. We antique after brass plating and after brushing; we then do EPL lacquer.
Post plating, we rinse in water 3 times, also one hot water dip.
The base metal is zinc diecast components with very good quality casting. Porosity if any is very minimal.
Most often we get black oozing spots (of cyanide). We understand that the cyanide rinsing and passivation is lacking somewhere.
Can you suggest a good drag out process to remove cyanide, since spots appear only at porosity areas; then too they appear after 24 to 48 hours later.
Chinkle Grover
- Delhi, India
January 27, 2012
Ed. note: EPL = Electrophoretic lacquer?
A. Neither three rinses nor 300 rinses will remove the cyanide. Try rinsing, then dipping in 1/4 to 1/2% sulfuric acid (which must be occasionally changed), then follow your regular process. If it still spots out, then again do the 1/2% sulfuric acid dip, rinse, hot/cold/hot/cold; then hang up on the wall for three days, scratch brush and lacquer.

Robert H Probert
Robert H Probert Technical Services

Garner, North Carolina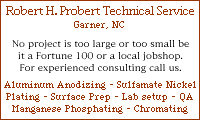 ---
---
January 30, 2012
Q. Post brass plating, we need to antique and brush the pieces. We have cyanide bleed-outs after about 48 hours of brass plating. What process of passivation / rinsing is required and at what stage?
I.e., after brass plating or after antiquing?

If we passivate the brass plating, won't it affect the antique dip process? How to solve this ?
Chinkle Grover
[returning]
- Delhi, India
February 24, 2012
A. Dear Grover,
Let me first know your process sequence for Brass Plating over Zinc Die casting as I have good know-how of various antique finishes.
GULSHAN SACHDEVA
office equipment - LUDHIANA,Punjab, India
---
---
December 1, 2013
Q. I am brass plating on silver, and passivating with potassium dichromate.
My gold color is okay but my problem is that it turns black after two months. What can I do?
And sodium fluoride does what work in a brass plating bath?
Ramesh Rane
- Surat, India
A. Hi Ramesh. Please spend a few more sentences explaining your situation. Are you doing cyanide-based brass plating? I think we'll add confusion unless you clarify what kind of brass plating bath you are employing, and explain your situation more fully. Sodium fluoride would seem to me to have no place in a cyanide brass plating bath (but it might be used in your dichromate bath) -- again your question seems a little too vague to be answerable. Thanks!
Regards,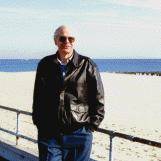 Ted Mooney
, P.E.
Striving to live Aloha
finishing.com - Pine Beach, New Jersey
December 7, 2013
---
December 9, 2013
Q. Yes my process is cyanide based brass plating, continuous on silver wire.
Our color is good golden but after two months goes black.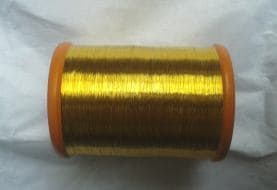 Our process below:

Silver wire
Rinse with water
Cyanide brass plating
Rinse, Rinse
Passivation (Potassium bichromate)
Rinse, Rinse
Dry

After two months goes to black.
Ramesh Rane
[returning]
- Surat, Gujrat, India
December 10, 2013
A. Obviously the silver is migrating right up to on top of the copper/zinc and oxidizing to black silver oxide. A diffusion barrier is required.

Robert H Probert
Robert H Probert Technical Services

Garner, North Carolina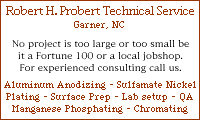 ---
December 18, 2013
Q. What is diffusion barrier?
Please tell me what process and composition.
Ramesh Rane
[returning]
- Surat, Guj, India
December 26, 2013
A. Brass plating always needs a final finish like passivation in a diluted chromic solution or a lacquer.
A barrier layer is a good advise as well. It means that you have to plate a layer between the silver and the brass, like a copper layer.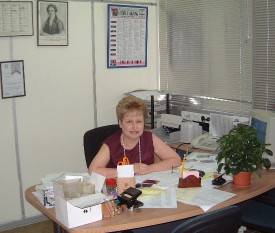 Sara Michaeli
Tel-Aviv-Yafo, Israel
December 26, 2013
A. Silver will walk right through copper and brass. The diffusion barrier must be palladium or nickel. Corrosion products of exposed brass are green and yellow. He has black corrosion products. Silver oxide is black.

Robert H Probert
Robert H Probert Technical Services

Garner, North Carolina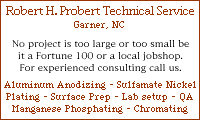 A. Hi Ramesh, We can help solving your silver oxidize problem; we need to know do you use brass plating solution which is commercially available or it's home made? If it is in-house, please give us details for makeup of your brass plating solution and with quantity and ratio -- we can help making minor changes to your brass plating formula. Our brass plating on silver after passivation does not turn black, maybe we can help. Regards !
Thomas Frank
- Plater, United Kingdom
June 13, 2014
---
---
November 11, 2014
Q. We are facing a serious problem of RED SPOTS & BLACK SPOTS on brass plating over Zinc die cast body; and sometimes when we do antiquing and polishing after brass plating, we face reddish and greenishness in finish.
Can you please suggest me the possible reason and remedies for this cause.
Shubham Mishra
- Gurgaon, India
November 24, 2014
? Hi Shubham,
Could you please elaborate on your process prior to brass plating?
Mark Baker
Process Engineer - Phoenix, Arizona USA
---
November 30, 2014
Q. Dear Mr. Baker,
our brass process is as follows--
1. Degreasing (oil & dirt removal)- 12 mins
2. Acid dip- 1 min
3. Strike Copper - 12 mins
4. Copper plating (CuCN) - 72 mins
5. Brass plating (CuCN, NaCN, ZnCN)- 72 mins
** After every process,rinsing in Water is done for 1 min.

+ for antiquing, we dip brass plated zinc body in BLACKENING TANK for 10 mins and then do Polishing to obtain Antique brass finish.
Thank you,
Shubham Mishra
[returning]
- gurgaon,haryana, India
December 3, 2014
A. Hello Shubham,
Sorry it took a few days to get back to you. If your brass plating looks good before the blackening solution and polishing, I would concentrate on the quality / cleanliness of the rinsing after brass plating, and the blackening solution itself. I have seen iron contaminated rinses cause problems. I have also seen drag-in of inorganics alter post plating applications. Sometimes it takes someone to monitor each step of the plating process to rule out possible causes, thereby identifying the problem. I have spent most of my career in plating for electronics and precious metal plating, so I am not an expert on functional post plating finishes such as antique finishes.
Mark Baker
Process Engineer - Phoenix, Arizona USA
---
---
February 17, 2015
Q. Spots in the brass!
I read that many have problems about stains on brass and many propose many solutions. I also have these problems and have raised a plan (collected from bibliographic information) according to the following (the brazing is on diecast components):
- Brass plating
- Hot rinses
- Cold rinse
- Hot rinse
- Neutralized with sodium hypochlorite 10%
- Cold rinse
- Hot rinse
- Cold rinse
- Neutralized with acetic acid [adv: item on eBay & Amazon] 1.5%
- Cold rinse
- Passivated with sodium dichromate 7.5%
- Cold rinse
- Cold rinse
Is very important in the subsequent drying that no residual moisture remains as the end is to lacquer. The black spots are minimized as a whole, but consider that a good injection of zinc alloy, non-porous, help us even more.
Please I would like comments.
Ernesto Leon Vilela
process engineer - Lima - Peru
---
---
Q. Black dot problem in flash brass plating over nickel plating. Base metal mild steel sheet metal and pipe. Problem observed after spray lacquer. Please suggest me what process solves the problem.
Rajesh singh
- Rajasthan, India
May 14, 2017
May 2017
A. Hi Rajesh. We moved your inquiry to this thread about cyanide brass plating. May we assume that you are using a cyanide-based brass? If so, the most likely culprit might be 'cyanide bleed-out'. Suggesting a process to solve the problem requires that we first have some confidence what the problem is though ... a photo emailed to might help clarify exactly what you mean by 'black dots'.
Regards,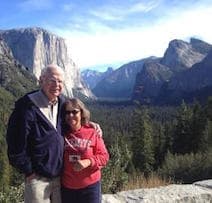 Ted Mooney
, P.E. RET
Striving to live Aloha
finishing.com - Pine Beach, New Jersey
---
---
Black spots on antique brass
July 26, 2018
Q. We are manufacturing locks, and for that are we doing antique brass finishing and facing problem of black stains on antique brass finishing on MS base material. After plating material is seen okay but after some time (24 hrs or 48 hrs) it gets blackish stains. This problem we are facing from so many years. Please suggest how can I solve this problem.
Our process sequence
De-greasing
rinse, rinse
Electroclean
rinse, rinse
Copper plating
rinse rinse
Nickel plating
rinse rinse
alkaline activation
Brass plating
rinse, rinse, rinse
black nickel
rinse, rinse, rinse
Hot rinse
drying
brushing
Lacquering

Digambar Wavhal
employee - Chakan pune Maharastra /India
July 2018
A. Hi Digambar. Please send pics to for posting here.
This sounds like the very common "cyanide bleedout" problem discussed on this page, and for which Robert Probert has suggested a solution.
However, please tell us a little about your "black nickel". Is this an electrolytic zinc-nickel plating, and acid based?
Regards,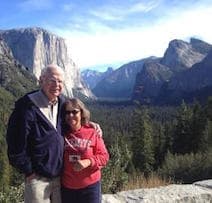 Ted Mooney
, P.E. RET
Striving to live Aloha
finishing.com - Pine Beach, New Jersey
---