Live! From beautiful Pine Beach New Jersey: Welcome to the world's most popular metal finishing website
topic 43619
Fish eyes in powder coating operation
A discussion started in 2007 but continuing through 2018
2007
Q. I've been having trouble with many of my coatings, I keep getting fish eyes and I can't figure out why. I switched to an element style water filter, its basically a roll of brown paper just like a roll of toilet paper to absorb water, that is attached directly to my powder gun air connection. that seemed to have helped but now I have them again. Should I be using a special air hose? I'm not sure if the hose I am using contains any silicone and if it did I don't know if that would effect my coating in this use.

I am a small shop and my process is, washing as necessary, sandblasting, most of the time I will pre-bake the parts, then I treat them with Carpenter Chemicals Ecophor A447 Plaforization. After media blasting parts are blown off with compressed air and never handle with soiled hands. I use a Tribo gun for a lot of my coatings because I find that I can get powder into tight areas a lot easier than with my Corona gun. (Mitsuba 700 series) I powdered an engine bracket for a customer a month ago that was done in Tiger Drylac Bengal Blue, it was a badly soiled part when I got it, it was first wiped clean, washed with Dawn and warm water, media blasted, baked for an extensive period at 420F then coated. It came out of the oven with fish eyes everywhere, in the center of many of them was a yellow speck (the previous color I had sprayed) I also disassemble my gun and dipstick and clean thoroughly between color changes.

Any ideas would be greatly appreciated.
Drake Spectre
- Antioch, Illinois, USA
---
2007
A. That little thing you're using as an air dryer might only work until it gets saturated, then it will start letting loose whatever is trapped in it. Change it very often or put a real air dryer in your air line.
Are you capturing and reusing the plaforization? If you are you might need to be aware that it traps oils and might be depositing them back on your substrate. It's supposed to convert them but you never know.
Fish eyes can be hard to diagnose.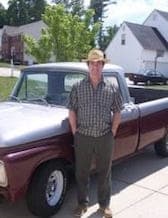 Sheldon Taylor
supply chain electronics
Wake Forest, North Carolina
---
2007
A. Have you tried an alkaline degreaser? I find that old castings that have been oily need to be cleaned, baked out and cleaned again to remove the oils that come out of the pores when the part is heated.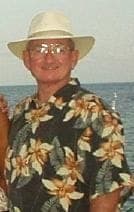 Larry Johnson
- Key West, Florida
---
2007
A. Drake,

Fisheyes can be very difficult. Just for kicks, I would look at that "blow off with compressed air" step. Put a clean white cloth over the outlet and let her blow for a couple of minutes. You may be introducing oils, water or the crap off the inside of you airlines.
We once experienced a bad run of fisheyes and it finally turned out a racker had switched hand lotions. Hard to find.
Good Luck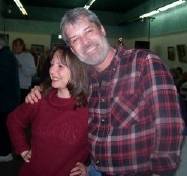 Trent Kaufman
electroplater
Galva, Illinois
---
---
2007
Q. Dear All,

We do powder coating for aluminium profiles which is used in buildings. We have 9 tanks non chrome pre-treatment, We have some repeated problem of crater (fish eye) appearing on the powder coated surface. If anyone knows what could be the reason for this is welcome.

regards,
A.Srinivas
Supervisor - Mysore, Karnataka, India
---
2007
A. Although it might be impossible to tell you what is causing your fisheye problem, I can tell you what causes fisheyes. Oil in the airlines, spray lubricants that contain silicon, make sure there isn't and oil slick on top of the water in your final(or any)rinse tank ... other things of that nature. Check your air dryer, air lines, in line filters, watch what people are doing as they come and go. I had a fisheye problem once and it was traced to a maintenance person that went up on the roof and sprayed oil onto the cooler bearings, the coolers then blew the overspray all down into the shop. Another time we had a problem that turned out to be machine operators that were spraying oil onto their brake tooling to prevent rust even though spray lubes had been out-lawed in the shop. It's easier to spray than to rub oil on with a rag, who cares about quality, right?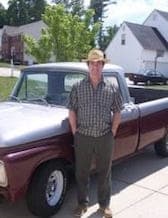 Sheldon Taylor
supply chain electronics
Wake Forest, North Carolina
---
2007
A. I agree with Mr. Taylor

Firstly, Check Your Air line thoroughly, Change it completely if required. Also change the air line in your spray equipment completely service them.

Also find if all the powders give this fish eye problem, if it doesn't, change the particular powder supplier, the powder itself may contain moisture and impurities.
Shankar.O.Khandelwal
- Coimbatore, Tamilnadu, India
---
---
June 8, 2013
Q. Hello friends,

This is Suresh from India, AP, Tirupati. I am working as a powder coating In-charge. We are facing issue at after powder coating the components are coming with craters/fish eyes effect.

1. components are MS parts.
2. 9 stage pretreatment process (Zinc phosphating).
3. Electrostatic spray powder coating.
4. Diesel fired oven - 200 degrees centigrade.
5. Glossy finish powders only we are facing this issue.
6. This type of issue at only some portion of the component.

So, please suggest how to eliminate this craters issue.
Suresh Peddineni
- Tirupati, Andhra Pradesh, India
---
July 5, 2013
A. We had the same problem - I believe it was due to oil remaining on the parts, not allowing the paint to adhere.
This may have been worsened by a bad reaction between a phosphate based cleaner and a phosphate-free conversion coating, but I have not seen this problem for nearly 2 weeks now.
I recommend checking your soap for oily globs floating on top or around in it, as well as cleaning your rinse tanks & washing the walls down with dawn dish soap prior to refilling.

Fauna Tester
- Seattle, Washington, USA
---
---
March 13, 2015
Q. I'm having big problems with only one colour, white. I'm having a lot of small black holes. I have 3 water seperators before spraying, and it happens on nearly all the kinds of metal. Any help please?
luke cini
powder coating - mellieha malta
---
March 14, 2015
A. Well obviously white, especially full gloss white, is the ultimate test for system quality.
There are so many sources of contamination that it is a matter of elimination.
First, assuming you recycle powder, have you totally cleansed your system and tried a sample with a virgin box of powder from a different batch?
Second, have you checked your burners for efficient heating without contamination of combustion air?
Third, have you checked your air supply to ensure no moisture is present (a refrigerant air dryer is assumed to be in place)?
Check these items first.
Hope this helps.
Regards,
Bill
William Doherty
Trainer - Newcastle, NSW Australia
---
May 7, 2015
A. From my course of work I inspect and deal with customer complaints and internal quality issues for our company. I do know that even if you have a good pre-treatment line you still might need to clean the surface with some kind of cleaner, e.g.acetone, alcohol, etc. From time to time your pre-treatment/wash system might not get all the surface contaminants and you still might have some type of contaminant on the surface to be painted. Also having a good air dryer hooked up between the air compressor and the spray gun does work wonders at keeping the airlines dry and working properly.
Also to clean hoses you can try running clear powder through them. The clear powder is a little more abrasive and does clean them very well. For fish eyes grab a napkin and hold it up to the air hose and blow air at it and see if its spotting it with water/oil or something else, might be the cause if you have wiped the surfaces with some type of cleaner and the surface itself isn't the problem.
Hope this can help!!
Jose Ocasio
Quality Technician - Grand Rapids, Michigan USA
---
---
July 27, 2017
Q. We do spray to waste powder coating on an old conveyorized wet spray system converted to powder. I am quoting work requiring high temperature silicone powder. Will this powder cause fisheye if it lands on uncured TGIC polyester coated parts? Our ancient system is impossible to clean completely.
Tom Spear
accurate mfg. - Racine, wisconsin, U S A
---
---
March 16, 2018
Q. We have a vertical and horizontal powder coating line for coating aluminum profiles. We have fisheyes for a year now and we are getting desperate. We have eliminated a lot of things and we have confirmed that the contamination is happening between spray cabin and the curing oven. The problem has started on both lines in the same week.

We see that our recuperated powder, from both lines, is creating fish eyes if we use this powder in a lab at another facility. The only common factor of both lines is the ambient air and the compressed air. We tested the compressed air, and it was not containing water or oil.

We have checked the clothes, deodorant, hand cream, etc., of our employees

Any suggestions?
Kristine Dhert
- Tisselt, Antwerp, Belgium
---
April 15, 2018
Fisheyes when Powdercoating Aluminum but not Steel
Q. When we coat Interpon pearl white gloss we are constantly getting fisheyes/dimples in the powder but only on aluminum panels, can coat M/S and ZA parts fine. Any tips of fixing this? Known issues with setup: moisture in the airlines and pretreatment area is based outside.

We wipe all aluminium panels down with prepwash wax and grease remover after we run the panels through the oven..
Dylan rushmer
- Brisbane Australia
---
April 19, 2018
A. Hi Dylan,
I would like to help but your query raises a lot of questions. Normal practice is to have totally separate pre-treatment systems for ferrous and aluminium workpieces.
For Aluminium a normal system would be:
Caustic wash, rinse, Acid etch, rinse, Chromate, rinse,
DI rinse, Halo DI rinse.
It might in extreme cases be necessary to do a Prepsol or equivalent wipe down in advance of pre-treatment.
Could you please elaborate what your procedure is in total.
I am particularly curious when you do a solvent wipe down and then oven heat?
Hoping to help you.
Bill

william doherty
trainer - newcastle nsw australia


If you have a question in mind which seems off topic, please Search the Site