Where the world gathers for
plating, anodizing, & finishing Q&As since 1989
-----
Anodizing On Cast Aluminum (ADC12)
March 15, 2022
Q. Hi, I got feedback from a supplier that he cannot make a hard anodize (type 3) to cast aluminum part (ADC12), I am wondering what is the difference in the process between type 2 to type 3 and why he cannot make it.
Additionally why the thickness of the anodize type 2 is only 10 MICRON can he make it thicker?
I want another opinion before I contact him.
Thanks
OFIR BAR
design engineer - Israel, Ashdod
---
March 2022
A. Hi Ofir. A vendor declining to quote is not the same thing as saying that something can't be done :-)
It is difficult to anodize ADC12 because of all of the non-aluminum content in it; and the thicker you want it, the more difficult and the less aesthetic. But it can be done and probably even to a thickness of 0.002" (50µm) although 0.001" (25 µm) is more practical.
Luck & Regards,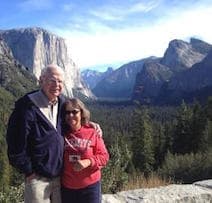 Ted Mooney
, P.E. RET
Striving to live Aloha
finishing.com - Pine Beach, New Jersey
---
---
⇩ Closely related postings, oldest first ⇩
---
---
2000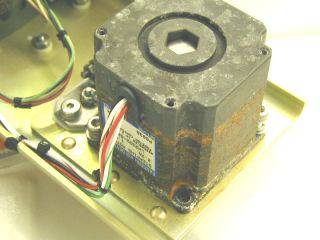 Q. Problems with black anodizing of aluminum die castings
1. We have two types of aluminum casting materials that we try to black anodize. The first is A380 which is cast in the U.S.; the other is ADC-12 which is cast in the far east. We have run into some problems with humidity testing the motors (casting material ADC-12 in photo) are placed in a chamber for 10 days @ 100% humidity and at the end of the test the castings exhibit white blotches. Can you explain what is happening? See photo of problem.
2. What would be your recommendation for corrosion protection for A380 and ADC-12 if Black Anodize will not work because of the high silicon content in the material?
Rick Henderson, Chief Designer
motors- Dover, New Hampshire USA
---
2000
A. We don't think the anodic film is thick enough? Please check the thickness.
Max Faeth
- Los Angeles, California, USA
---
2003
A. YOU MAY SWITCH TO ALUMINUM ALLOY A413 LOW COPPER ALLOY AND HAVE BETTER BASE METAL RESISTANCE.
JEROME GRAESER
- SULLIVAN, Missouri
---
---
Multiple threads were merged: please forgive repetition, chronology errors, or disrespect towards other postings [they weren't on the same page] :-)
---
---
2006
Q. Dear All,

Can anyone tell me whether the ADC12 grade casted part can be anodized?

Regards,
SK Ch'ng
Innotech - Penang, Malaysia
---
"The Surface Treatment & Finishing of Aluminium and Its Alloys"
Wernick, Pinner & Sheasby
from Abe Books
or eBay
or Amazon
(affil links)
2006
A. Yes, although the anodize appearance is only fair.

ADC 12 per Japan JIS5032 composition: Cu 1.5-3.5, Si 9.6-12.0, Mg 0.3 max, Zn 1.0 max, Fe 0.9 max, Mn 0.5 max, Sn 0.3 max, Al remainder.

Primarily used for pressure die casting. Similar to LM2 per BS 1490, Aluminum Association 384.0, ISO AlSi10Cu2Fe, and AC 46100 per EN 1706.
Ken Vlach
[deceased]
- Goleta, California

Finishing.com honored Ken for his countless carefully researched responses. He passed away May 14, 2015.
Rest in peace, Ken. Thank you for your hard work which the finishing world, and we at finishing.com, continue to benefit from.
---
2007
Q. Dear,

After anodizing parts made of LM 2 material, some of them have black patches on some machined surfaces.

What is the reason of these black and very hard patches?
How to prevent it?
Philippe De Schoenmaeker
- Belgium
---
February 7, 2008
A. Hi --

Generally aluminum alloys containing silicon will have a black, powdery, coal-dust-coated appearance after anodizing.
[I believe it is the silicon itself that is the culprit tho the chemistry I am not entirely certain of. I'll ask a materials professor at Lehigh about this.]

380 or 356 for instance anodize into a very dark, powdery appearance. the anodize itself can still be to speck for what it is -- an electrically induced oxidization of aluminum -- that would otherwise take decades or even centuries to achieve at standard temp, pressure, atmosphere.

Conversely, aluminum alloys high (>95%)in combined aluminum and/or magnesium content anodize very nicely and truly can result in a 'clear anodize' (for instance, the 5xx series cast as well as the6xxx series, bar stock. other families also can fit the bill as well if you check the chemistries).
Tim Dodge
- Bethlehem, Pennsylvania, USA
---
---
Multiple threads were merged: please forgive repetition, chronology errors, or disrespect towards other postings [they weren't on the same page] :-)
---
---
How to anodize ADC12 material with blue color?
2007
Q. I am a Chinese, I work in a trading company, I am dealing a project which all part are make of ADC12(a type die casting aluminium), and the customer ask us to anodize the part with blue color, but our supplier, a metal stamping factory , told me their supplier can't anodize the ADC12 with blue color, and then I am trying to ask other anodization supplier around our city, but some factory said they can use electrophoresis to make the blue color on the part, and some factory said they can anodize the ADC12 with blue color, and most of factories said they can't do it, are there anybody can tell me if ADC12 part can be anodized with blue color? Why? Thanks!
David Tang
product designer - ZhuHai, GuangDong, China
---
2007
A. Blue anodizing any aluminum can be done, however, if you're looking to achieve a cosmetic, aesthetic looking blue, it's not easy if at all with aluminum die castings that contain appreciable silicon, such as ADC12. The resulting anodic coating will be blotchy, dark in silicon-rich areas(often the outer non-machined skin), and likely to be powdery in areas. If you're looking to get a "MagLite" type blue, it won't happen with ADC12! Good luck and I hope this helps.... get a sample done by the house that says they can do it and make sure your customer will accept it!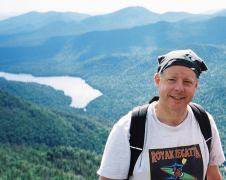 Milt Stevenson, Jr.
Syracuse, New York
---
March 31, 2010
Q. Hi there,

I have some small (114 mm x 55 x 55) die cast aluminium boxes that I would like to anodise blue. Do you think this type of material will be suitable for anodising? In not what would you suggest.

Thanks in advance

Ben
Ben Phillips
product designer - Glasgow, United Kingdom
---

Aluminum How-To
"Chromating - Anodizing - Hardcoating"
by Robert Probert

You have a better chance of winning the lottery than of not liking this book. Finishing.com has sold 875 copies over the years without a single return request :-)
March 2010

Hi, Ben. As you see, we appended your inquiry to a thread that may answer it for you. Good luck.
Regards,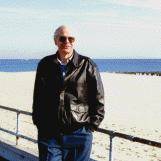 Ted Mooney
, P.E.
Striving to live Aloha
finishing.com - Pine Beach, New Jersey
---
---
Multiple threads were merged: please forgive repetition, chronology errors, or disrespect towards other postings [they weren't on the same page] :-)
---
---
Grade of Aluminum suitable for Pressure die casting and Anodising
July 24, 2008
Q. I'm looking for a Grade(s) of Aluminum that can be manufactured through Pressure die casting Process and that can be Anodised.
Kester Sujay Suresh
Senior Engineer in a Watch Manufacturing Industry - Hosur, Krishnagiri District, Tamil Nadu, India
---
July 29, 2008
A. Hi

I am not expert in Aluminum Die casting, but I have been doing anodizing on ADC 6(5xxx)- Magnesium Alloy, cast parts.
ADC 12, cast parts also we have tried, but it is a Silicon alloy not suitable for anodizing, finish as well as the SST results are problematic there.

I also know that producing casting on ADC 6 is a difficult task.

Good luck...
Keshava Prasad M
- Chennai, India
---
---
What finish can you put on Cast Aluminum products?
Q. I am creating a new kitchen appliance that will go in an oven.

Most of the parts will be made of cast AL ADC12.

I am trying to find a surface treatment that will work up to 500 °F. What would you recommend? My supplier says you cannot anodize cast AL, and I don't know about teflon coatings at this temperature?
Vince warner
engineer - Alpine, Utah
June 8, 2016
---
June 9, 2016
A. Die-castings can be anodized or hardcoated. However, they have an uneven appearance which may make them unsuitable for cosmetic applications.
Chris Jurey
, Past-President IHAA
Luke Engineering & Mfg. Co. Inc.

Wadsworth, Ohio

---
June 15, 2016
A. There are a lot of people who regularly check out this site that can help you, but you probably have to explain what you hope to achieve by coating the aluminum.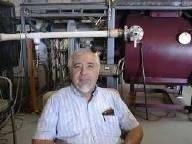 Jim Treglio
-
scwineryreview.com
PVD Consultant & Wine Lover - San Diego,
California
---
June 17, 2016
A. Stating the alloy will help get a more specific response to your question, but Aluminum castings CAN be hardcoat anodized if what you're looking for is a FUNCTIONAL rather than decorative coating. We do some parts at our shop that are hardcoated and dyed castings; the dye doesn't really 'take' attractively the way it does on wrought alloys, but if your goal is corrosion and abrasion resistance it's an option.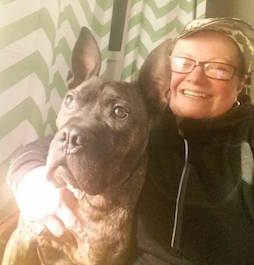 Rachel Mackintosh
- Greenfield, Vermont
---
June 20, 2016




Q. This product is a kitchen appliance so appearance is everything. I was aware of the splotchy finish on hard anodize so I was looking for a solution that would be uniform. This is why I was considering teflon.

But will it work in 500 °F ovens or is there a better option?

vincent warner

[returning]




- Alpine, Utah USA






---

September 2016




Le Creuset cookware

(as an Amazon Associate
& eBay Partner, finishing.com earns from qualifying purchases)


A. Hi. I have ceramic coated cast iron cookware ("Le Creuset") that we're very happy with. I believe they are sprayed on at very high temperature. Although aluminum has more temperature sensitivity than cast iron, just reading some ads it seems that the same colorful ceramic coatings can be applied to aluminum cookware, and presumably your product. Good luck.

Regards,




Ted Mooney

, P.E. RET




Striving to live Aloha




finishing.com - Pine Beach, New Jersey





---
October 27, 2016
Q. ADC12 Aluminum contains 9.6 to 12.0 % of Silicon & 1.5 to 3.5% of copper. When you go in any chemical bath it turns dark. How do I make surface brighter before anodizing.
Kanak Patel
- Paterson, New Jersey, USA
---
---
White spot 24 hours after anodizing adc12 aluminum
"The Metallurgy of Anodizing Aluminum"
by Runge & Kaufman
from Abe Books
or eBay
or Amazon
(affil links)
March 17, 2017
Q. Hello,
I have aluminum ADC 12 alloy, I want to non-stick coat.
Now I have formula for desmutting ADC 12, before I use OKUNO ADD 320
My formula: 25% HF + 75% HNO3

My steps:
NaOH 20% --> Rinse --> HNO3 50% --> Rinse --> OKUNO ADD 320 (Now I use my formula) --> Rinse --> Anodizing --> Rinse --> Dry --> Non-stick coating

After using my formula and OKUNO ADD 320, the same brightness

I have tested it after anodizing:
Immersion Water (Not RO), Micron Siemen : 366
After 24 hour
Okuno ADD 320 : Have some white spots
My formula: Have a lots of white spots

Why my formula has more spots than OKUNO ADD 320 ?

Thanks for answer.
Huy Dang
Engineer - Viet Nam
---
March 2017
A. Hi Huy. Step one in eliminating white spots seems to be to continue to use a proprietary product, because you have proven its effectiveness. In asking why a proprietary product works better than your home made acid mixture, you might as well ask how to improve the taste of a homemade wine so it's as good as Vang Dalat :-)
... because readers don't know what is in Okuno Top ADD 320 and, if they did, we could not legally post it on the internet anyway.
But step two is to look into other causes of white spots, and Robert Probert's article on the subject is a good starting point. Good luck!
Regards,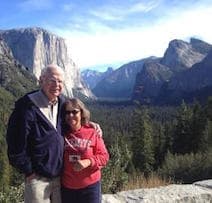 Ted Mooney
, P.E. RET
Striving to live Aloha
finishing.com - Pine Beach, New Jersey

Thank you very much !
Huy Dang
[returning]
Engineer - Viet Nam
March 19, 2017
---
---
June 19, 2019
Q. Currently I have a project to have clear anodize on ADC12 casting part. However, there is a lot of yellow stain/patches which my customer cannot accept. May I know is there any way to eliminate the yellow stain/patches?

Thank you.
Issac Tay
- Bayan Lepas, Malaysia