World's #1 finishing resource since 1989
No login needed: Chime right in
topic 43061
Advantages of PVD Coating over Electroplating
A discussion started in 2006 but continuing through 2020
2006
Q. Hello ,
I want to know what are the advantages of coating tools by Plasma Vacuum Deposition process over coating by Electroplating.
K.Murthy
student - Hyderabad, Andhra Pradesh, India
---
2006
A. Hi, Murthy. Some materials can be applied by PVD but not by electroplating, including some very hard and wear resistant coatings. Plus there is usually a reduced potential for release of a toxic material to the environment from PVD compared to electroplating. You did not ask for the advantages of electroplating compared to PVD, and your teacher may grade your homework poorly if you leave it at that :-) Good luck.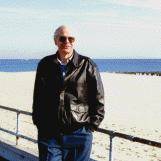 Ted Mooney, P.E.
Striving to live Aloha
finishing.com - Pine Beach, New Jersey
---
---
January 7, 2011
Q. Watch makers are increasingly using PVD on watch cases and movements. While we might presume that it creates a more durable finish, interested to know if it's nothing more than marketing puff.
Dave Carter
- Boston, Massachusetts, USA
---
January 7, 2011
A. Hi, Dave

Watchcases are very small high production items that happen to play well to the advantages of being applied by PVD. From the consumer's standpoint it may be of little importance how a coating was applied, but if a particular coating is ideal for an application, and that coating can only be applied by PVD, that would dictate the use of PVD.
Here is an example: gold is a beautiful precious metal that has long been electroplated onto watches, but it is often applied very thin because of its cost, and then it can wear away, especially off of exposed high points as shown: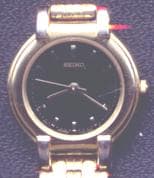 Titanium nitride, the goldish-color hard coating you see on drill bits, is applied by PVD. If the watch maker had applied titanium nitride followed by gold electroplating, those exposed high points would have remained quite gold-ish looking even after the gold has worn off, instead of the unacceptable contrast of becoming nickel colored as shown.
Regards,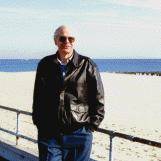 Ted Mooney, P.E.
Striving to live Aloha
finishing.com - Pine Beach, New Jersey
---
---
Disadvantages of PVD compared to electroplating
July 1, 2014
Q. Hello,

Sorry to bring back this old post, but what are the disadvantages of PVD coating then?

Also Ted, in your previous answer, do you mean that the best way would be to have a titanium nitride PVD under coat, and then a thick layer of electroplated gold? Two successive processes?

Lastly, does anyone know if there are small, affordable/accessible PVD coating units? Or if it's all huge units?

Thank you
seb Guy
- Seoul South Korea
---
June 2014
A. Hi Seb. Capital cost can be one of the serious disadvantages of PVD coating; a jeweler can do gold electroplating in a teacup in a pinch but will certainly not have the space and money to install PVD equipment. Electroplating and electroless plating can cover recessed area not reachable by PVD processes. Much thicker coatings are usually available from electroplating. Electroplating is generally easier to mask for selective plating. Electroplating can be done in-situ (brush plating).
There are some processes that can't be done by PVD, some that can't be done by electroplating, some that require both in sequence, and some that are close to a toss-up.
Although hobbyists often make vacuum chambers, I'm not personally aware of small and affordable PVD units.
Regards,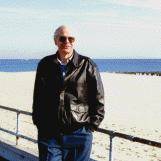 Ted Mooney, P.E.
Striving to live Aloha
finishing.com - Pine Beach, New Jersey
---
July 1, 2014

Thank you for your reply Ted

Having had no proper answer from the plating unit providers I contacted, I am going to go and see a few PVD service providers.

If I could have access to that technology despite my low volumes I would go for it, since in my opinion customers want durability above all else, even if it's titanium nitride.

Cheers
seb Guy
[returning]
- Seoul South Korea
---
---
Zinc PVD vs. electroplating for metal tank corrosion protection
July 24, 2015
Q. Hello,

Can we replace galvanized electroplated tanks with zinc PVD coated tanks for corrosion protection?

And if yes what will PVD coated tank more durable than galvanized tank?

So much thanks,
Ahmed yaser
- Cairo, Egypt
---
July 2015
A. Hi Ahmed. I was not aware that zinc could be deposited by PVD, but I am not a PVD expert.
You have not described anything about your tanks, so I don't know what deposition techniques are possible and what isn't. What are the tanks for, and what is their shape, and are you coating the inside or outside, and what environment will they see? Please don't use the words electroplating and galvanizing interchangeably because they are very different processes. The corrosion resistance of zinc coated steel objects is roughy proportional to the thickness of the zinc coating. How thick a coating do you want to apply?
Regards,
-->
---
July 28, 2015

A. Zinc is not a good candidate metal for PVD. For the most part, those of us in the business do everything we can to keep zinc out of our chambers. It has a very high vapor pressure, making it extremely hard to draw and maintain the high vacuum needed for the process.




Jim Treglio

- scwineryreview.com


PVD Consultant & Wine Lover - San Diego, California





---

July 28, 2015

A. There is no reason why zinc can not be deposited by PVD techniques. It should be pretty easy. But zinc would contaminate the coating chamber and you may not be able to use it for anything else. Ahmed has not responded to Ted's questions. The basic question is 'why do you want deposit zinc by PVD when simpler techniques are available?'

H.R. Prabhkara




Bangalore Plasmatek - Bangalore, Karnataka, India





---

July 29, 2015

Q. Dear Ted ,

Many thanks for your prompt reply, sorry for this confusion.
I am talking about hot water tanks used mainly in boilers.
I want to assess the efficiency of using PVD coating in coating hot rolled steel to get corrosion resistant durable steel.

Kindly let me clarify that I am not aware of PVD coating and what material could be used in PVD as a coating.

Also I don't know whether the PVD coating could be feasible to use for above application or not.

Kindly it would appreciated if you can guide me where to find answer some answer on PVD coating.

Many thanks in advance for your support,

Regards,

Ahmed Yasser

[returning]




- Cairo, Egypt




---
---
August 26, 2019
Q. Dear all,
I am writing you from Milan, Italy.

Currently my company is investigating a new electroless technology that might compete against PVD. We are looking to metallize with copper some of the plastics that we internally produce, in the likes of PFA, PEEK etc etc

We would like to understand a bit more the cost structure of PVD in the likes of Capex needed, throughout achievable, variable costs etc.

Thanks in advance for everyone's interest and support.

Flavio
Flavio Benedetti
Solvay - Milan, Italy
---
---
PVD coating on SS wires
August 6, 2020
Q. Hi,

What is PVD coating? What is the speciality of this coating? Is it a commercial coating or very specialized one? Is it possible to apply on top of SS wires (which are used in Chainlink fences)? Please help me to understand the same further.

Sellappan Thiagarajan
- Dubai, United Arab Emirates
---
August 2020
A. Hi Sellappan. PVD stands for 'physical vapor deposition' -- essentially vacuum coatings where the coating metal is vaporized for deposition onto the substrate. One of the best known PVD coatings is titanium nitride, the gold colored coating you see on drill bits, and often on rings and jewelry.
I am not familiar with "high-end" chain link fences where the wire is made of stainless steel rather than plain carbon steel, but I do know that stainless steel building panels are sometimes PVD coated with titanium nitride or similar materials for a gold color.
PVD coating with titanium nitride is done in special vacuum chambers that cost a million dollars and up, and is usually done on a 'batch' basis, not a continuous process because of the need to maintain high vacuum conditions. But if the wire was properly presented, wound like a very large diameter compression spring, I don't see any particular reason, except for cost, that gold colored fencing could not be made from stainless steel wire PVD coated with titanium nitride.
Readers who are more familiar with PVD coating than me may be able to offer more detail or sounder ideas :-)
Luck & Regards,
-->
---
August 9, 2020
A. Dear Sellappan,
Ted has answered all your questions. I just want to make a couple of points. PVD does not refer to any specific coating but to some processes by which coating is applied. Many coatings which are otherwise impossible to deposit can be deposited by PVD processes. Generally these coatings are more dense and stick better. Second, being a physical process PVD is more environmentally friendly compared to electroplating.
As pointed out by Ted, ss wires can be coated though you may have to build a machine specifically for this purpose.
But you have to first make it clear as to the role of coating -- decorative, wear resistant, anti-corrosion, etc., in your application.
H.R. Prabhakara
- Consultant
bangaloreplasmatek.com - Bangalore Karnataka India
---
August 15, 2020

Thank you very much for the detailed reply Mr. Ted & Mr. Prabhakara. Appreciated!!
Sellappan Thiagarajan
[returning]
- Dubai, UAE
---
August 18, 2020
A. It is possible to coat wire by PVD using a reel-to-reel process. Of course, you would want to have many strands going at a time and to do a thick coating would be extremely costly. Given that PVD is used to deposit titanium on mylar for microwave popcorn bags using a reel-to-reel method, anything is possible. Actually worked on reel-to-reel wire concept years ago but we never got to the reel-to-reel level. Some consideration has been given to reel-to-reel deposition of antimicrobial coatings on fabric.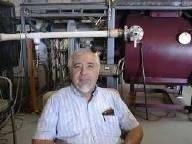 Jim Treglio
-
scwineryreview.com
PVD Consultant & Wine Lover - San Diego, California