Where the world gathers for
plating, anodizing, & finishing Q&As since 1989
-----
High volume ultrasonic cleaning of heavily oiled parts
2000
Our company is considering the use of ultrasonics to clean coiled metal pins of various sizes (ranging from the size of an eyeglass screw to those with six inch length, one inch diameter). Throughput is upward of 3500 lbs/day, approximately 150 lbs per batch. Our cleaning concern is removal of contaminants (mainly highly viscous metalforming and drawing oils) prior to surface finishing such as passivation, phosphatizing, and plating. Parts have to be considered "oil free" by passing a boil test. Our reservation with ultrasonics is the generation of large quantities of waste oily water due to the amount of metal forming oils we will be removing. Does anyone have experience using ultrasonic cleaning in this type of industry/production volume, and if so, is there a method for preserving the cleaning and rinsing baths while reclaiming as much oil as possible to have it sent for recycle. Thanks in advance.
Bill Gradie
- Danielson, Connecticut
---
2000
Bill,
You might want to do some homework on ultrasonics with a solvent like TCE. It should be an optimum at removing oil from wound pins. You could recycle the TCE thru a still such as those sold by "Little Still". The oil portion from the still could probably be used as a cutting fluid, IE: something that used a very lightweight oil such as a lathe. The major ultrasonic Mfgs might be able to point you to a more suitable recoverable solvent.
CT has some rather stringent Air laws on volatiles, so check with the state air quality folks to see how much you could "lose" per month/year. It probably would require some very simple mass balance accounting. You might get high enough to trigger federal reporting also.
If you want to remain "unknown", give me a call after hours. I have a friend in the CT air section that owes me a favor or two.
James Watts
- Navarre, Florida
---
2000
Dear Mr Bill Gradie,
A useful thing I learnt from my shopfloor assistants is to use a thin layer of Water on the top of the Carbon Tetrachloride to prevent evaporation and loss.
Pardon my asking but aren't we supposed to be doing away with TC and CT these days?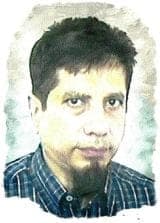 Khozem Vahaanwala
Saify Ind

Bengaluru, Karnataka, India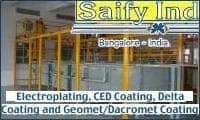 ---
2000
TCA is basically banned. TCE was on the bad guy list for being a carsinogen. Research decided that the human liver reacts differently from those dear little white lab mice, So TCE is back to being acceptable. It is a regulated VOC, but if you use it correctly, it is not much of a problem outside of Sacremento, CA district.
James Watts
- Navarre, Florida