Where the world gathers for
plating, anodizing, & finishing Q&As since 1989
-----
Information on cleaning a penny for science
2000
Hi my friend and I are doing and I are doing a science project for school and we would like to know what cleans a penny the best and why? can you send us information about pennies and the history behind them
Also can you send us peoples names and email addresses who know a lot about pennies/copper places in the new York area where we can go to find out about pennies, and a web site we can go to about pennies and copper we tried using many household substances and we found that ketchup and "Zud" [linked by ed. to info/product on Amazon] w/ water cleaned a penny the best can you tell us why this my have happened and why these items cleaned it better than vinegar and copper polish.
Danielle M
[last name deleted for privacy by Editor]
- Suffern New York
---
"Naked Eggs and Flying Potatoes: Unforgettable Experiments that Make Science Fun"
by Steve Spangler
from Abe Books
or

Affil. Link
Your purchases make finishing.com possible
2000
The question of cleaning pennies has been raised many times here, Danielle; please see our FAQ on cleaning pennies. You can probably find info about the history at the U.S. Mint website at www.usmint.gov.
I haven't used 'Zud', but there may be some indication on the label if it contains sulfamic or oxalic acid, which is often used in metal polishes.
The surface of an old penny has copper oxides on it, that you are attempting to remove with acid. Most weak acids have some power to dissolve copper oxides, but need chloride in the mix. Ketchup has a lot of salt in it, which makes chloride ion available; ketchup also has vinegar in at as well.
Regards,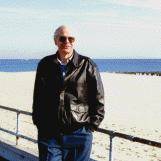 Ted Mooney
, P.E.
Striving to live Aloha
finishing.com - Pine Beach, New Jersey
---
2000
i used grapefruit juice and that was my number 1 thing I think it is the citric acid that was it but I don't understand it at all
Angela O
[last name deleted for privacy by Editor]
- Edinburg Texas
---
2001
I am also doing a science project on cleaning pennies, I am using different kinds of pop, either 7-up, coke, sprite, Pepsi, and root beer. I am doing two cups of each liquid, either pennies before 1983, or after, because before 1983, they were made of copper, now, they make them out of something else.
~good luck~
Somer K
[last name deleted for privacy by Editor]
---
2001
Pennies are cleaned by using vinegar\salt\water. I know because I already tried it.
Melinda J
[last name deleted for privacy by Editor]
- Miami, Florida
---
2003
I did this project for my science project and I experimented with Coke, Diet Coke and Lemons Diet Coke and the coke works better because of the sugar and the acids it has!
thanks bye
Alfredo S
[last name deleted for privacy by Editor]
- Mpls, Minnesota
---
Note to students with science projects: Please see our FAQ on Cleaning Pennies; it will tell you everything you need to know!