Where the world gathers for
plating, anodizing, & finishing Q&As since 1989
-----
Why plastic is replacing metal in car industry
2000
I am a 14 year old girl and I would like the information on why plastic is replacing metal in the production of cars. I would like to know the answer to this or any information on the subject for my chemistry homework can not find an answer. I would be very grateful if anybody could shed some light on this situation for me.
Thank-you
Leah W
[last name deleted for privacy by Editor]
- United Kingdom, England, Wales
---
2000
Simple answer, money and weight.
Most plastic is cheaper than most metal and weighs a lot less (better fuel economy).
Plastic can be injection molded, vacuum molded, cast and generally machined or "worked" faster and cheaper than metal. Something like a small gear can be made out of a suitable plastic for about 1% of the cost of a machined metal one and half to 2 thirds of a cast metal one.
James Watts
- Navarre, Florida
---
2000
Leah, Having run a zinc die caster/Plating company for 20 years, I have seen our product mix go from 80% automotive to less than 20% automotive. I feel the change from metal to plastic (for automotive trim, door handles, etc.) is as follows:
1. Weight: the plastic is about six times lighter than the zinc, less weight means better gas mileage (which the car companies are under federal law to improve)
2. Cheaper: When the plastic doesn't have to get painted (for trim parts), it is extremely cheaper (50%+). The new plastic resins use UV inhibitors that allow them not to be painted for UV protection. BUT when they need to be painted in body colors, they are still cheaper (30%) because they mold clean edges, and they do not need any extra operations to prepare them for painting.
3. Tooling: Normally more expensive for plastic because of the surface finish required (in the mold) and the number of cavities are larger, thus increasing the cost. BUT, since the tooling is depreciated (ask you dad what that means), it is the unit price that drives the decision for which material. Tooling is not a major concern.
Conclusion: Because the federal government has mandated an increase in gas mileage, I firmly feel the weight reduction is the main factor in deciding this material decision.
Note: trim hardware is the door handle assemblies (inside and out), the outside mirrors, dashboard components.
Good luck, Joe D.
Joseph DeAmicis
die casting - Edison, New Jersey
---
2000
Hi Leah !
The above answers are all correct.
But there's another reason, especially for winter cold areas where the roads are salted, and that is the corrosion resistance of A L L plastics is pretty d. good!
Metals are all prone to some type of reducing or oxidizing attack, heck, it would be very expensive to use any super metals and it is bad enough, chemically speaking, to use, say, stainless bolts into mild steel frames where you have wet and salty conditions. Your chemistry teacher will gladly explain why, I'm sure.
Hence plastics will not cause galvanic attack.
Types of plastics used? Variations/ie. compounds of vinyl (e.g., seat covers), Polypropylene (battery containers, shrouds around fans, urethane for bumpers, ABS for spoilers, etc.etc.etc.
The ultra fast, very light, ultra expensive racing cars use carbon fibre plastics, something like fibreglass for boats but much, much stronger.
Regards to the Rhonnda valley and a departed Uncle, also a Williams (Merthyr!)
Cheers!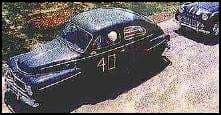 Freeman Newton
[deceased]
(It is our sad duty to advise that Freeman passed away
April 21, 2012. R.I.P. old friend).
---
2000
Dear leah,
Some people also like to think that the light reflecting off the Chrome plated Body parts are a hazard to oncoming drivers. The dashboard parts also reflect light back into the drivers eyes, hence black plastic everywhere. By light I mean both bright sunlight and headlights.
All the best,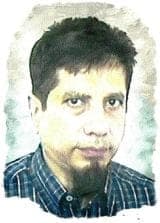 Khozem Vahaanwala
Saify Ind

Bengaluru, Karnataka, India

---
March 12, 2009
Plastic enable complex design. Welded metal components may need 4-5 pieces of child parts to be welded together. By using plastic moulding process, complex products can be produced in one-shot.
Sometime, metal parts design limited to stamping capability. For example, thick stamping part may need a very expensive machine and tooling to produce. By using plastic, some of this problem can be solved and more complex and sophisticated product outlook can be designed.
Kuang Horng
- Malaysia