Where the world gathers for
plating, anodizing, & finishing Q&As since 1989
-----
Chromic Anodizing Chemical Names
2000
I have been searching the web for some answers for about a day with no luck, and thought I would try your forum.
I am relatively new to the metal finishing industry, and have a few fundamental questions I was hoping someone could answer for me. I am confused about the chemical reactions, formulas, nomenclature, and names of the chemicals associated with the chromic acid anodizing process.
This is what I understand so far, correct me if I am wrong:
Cr = elemental chromium.
Cr+6 = Cr(VI) = CrO4-2 = hexavalent chrome, the primary chemical used to anodize the substrate.
Cr+3 = Cr(III) = trivalent chrome, what hexavalent chrome naturally reduces to within the anodizing bath over time.
CrO3 = chromium trioxide = chromic acid flakes = the bulk dry flakes which are added to water to make the chromic acid anodizing solution.
H2CrO4 = chromic acid = what the chromic acid flakes turn into when they dissolve in water. When the electric current is applied, the hydrogen bonds are broken, and the result is hexavalent chrome (CrO4-2)
I have been confused by what some metal finishing shop owners define as "free chrome", "total chrome", and "total hex chrome (as CrO3)". Could someone please relate these terms to the ones above for me?
Chris Start
MMTC - Ann Arbor, Michigan
---
2000
H2CrO4 is not. It ionizes to H+ + H+ + CrO4-2 -- three separate ions.
Free chrome is normally Cr+6 or CrO4 that is not tied up with some other positive ion that happens to be in the solution.
Chemical analysis is for the hex chrome. Then you oxidize the solution and any tri chrome is oxidized to hex. This analysis gives total chrome. Tri chrome is the difference.
The chrome analysis can be expressed as Cr or CrO3 or CrO4 by changing the multiplier factor appropriately. Most people will express it as CrO3 because that is what you will be adding if the analysis is low.
James Watts
- Navarre, Florida
---
April 22, 2011
WHAT IS THE DIFFERENCE BETWEEN FREE CHROMIC ACID AND TOTAL CHROMIC ACID.
Priya r.g
plating - Bangalore, India
---
April 23, 2011
Hi, Priya.
We appended your inquiry to a thread that hopefully answers it, but please follow up if you have additional questions.
Regards,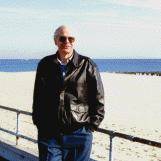 Ted Mooney
, P.E.
Striving to live Aloha
finishing.com - Pine Beach, New Jersey