topic 4318
Some problems in chrome and nickel strike....
(2000)
I am a plant chemist in a bright nickel chrome plating shop. Sometime we come across with strange problems in chrome bath. For example what causes the spectrum type color on the part after chrome. We plate over stainless steel. Also sometime we see dark gray spots on the lower current density area after chrome. I tried chrome pre dip and it worked. But our supplier says it is high iron content in nickel strike. It would be appropriate to mention a bit about our nickel strike. It has about 225g/l nickel sulfate, 90 g/l nickel chloride and 45 g/l of boric acid and pH about 2.5 And believe me it is a strange strike tank and is very moody (laugh). Sometimes when we have roughness problem just turning the current off works well( in the strike tank). Whereas in my earlier years of plating I learnt that vigorous air agitation is helpful in eliminating roughness problem. Anyone with some suggestions is most welcome.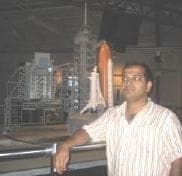 Hemant Kumar
- Florida, USA
---
(2000)
The spectrum like colour on the chrome deposit is due to low sulfuric acid.
Dark grey spots on the high current density can be due to high sulfuric acid, low temp. or low chromic acid.
Grey spots on low current density or anywhere else for that matter, is due to nickel passivation.It can be related to organic contaminations in the nickel solution ( by the way, you mentioned you strike nickel but did not mention the bright nickel), poor rinsing and long time between nickel and chrome. You can try to activate the nickel deposit in a cathodic ( with or without cyanide) cleaner prior to chrome plating.
Sara Michaeli
chemical process supplier
Tel-Aviv, Israel


This public forum has 60,000 threads. If you have a question in mind which seems off topic to this thread, you might prefer to Search the Site