Where the world gathers for
plating, anodizing, & finishing Q&As since 1989
-----
Blistering/Flaking Plate on High Carbon Steel
2000
I work for a custom metal stamping house and we have a long running problem with a part made from high carbon steel. The part is plated with the following specs:
Material: .010" Theisite pre-tempered steel
Plate: Zinc .00015" - .00020"
Bake for Hydrogen Embrittlement
Yellow Dichromate Dip
Sometimes the plate looks great, other times it comes back showing poor adhesion and blistering. The plate will flake off leaving the steel exposed. This has occurred from several of my platers. Can anyone shed some light on this? Do I need to change my plate specs?
Adam Rubin
- Brockton, Massachusetts
---
2000
Hi Adam.
What type of zinc process are you using? Sulfuric acid zinc is to prefer to plate high carbon steel. It's help to treatment the parts in sulfuric/hydrofluoric acid. You can also try to bake the parts in a oven before plating in 302 F in 1,5 hours.
Which temperature are you use and how long time did you bake after plating. Regard Anders S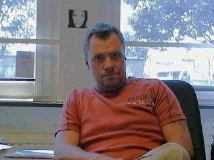 Anders Sundman
4th Generation Surface Engineering
Consultant - Arvika,
Sweden
---
2000
High carbon steel suffers from undercleaning and from overcleaning. The alkaline cleaner and the etch solutions need to be controlled a lot better than on a low carbon steel. The exact "dirt" has a lot to do with the length of cleaning. The amount of heat scale may require special processing tanks like alkaline permanganate.
I would recommend starting out looking the cycles and options listed in "Electroplating Engineering Handbook [adv: this book on Amazon, AbeBooks, eBay] " edited by Durney.
You may have to hire a qualified consultant. Unfortunately, if he/she is not local, that can get expensive, as your problem is random. To solve this problem, you almost have to see the parts, the processing and the results for the good and the bad ones.
James Watts
- Navarre, Florida
---
2000
Dear Mr Adam Rubin,
Most of the embrittlement occurs during pickling and during the first few minutes of plating. As no two batches of parts are possibly made or plated alike, the variations you experience are quite common.
Cyanide Zinc doesn't get as bad in de-embrittlement on account of a vertical grain structure whereas the Chloride Zinc plating gets ugly on account of the escaping hydrogen rupturing the horizontal grain pattern badly. However the Cyanide process may embrittle your heat treated high carbon parts faster on account of the lower bath efficiency.
The way out of this catch 22 situation would be to plate again for about 10 - 20 minutes after de-embrittlement to repair the damaged Zinc coating using a Chloride Zinc plating process both times. There is little fear of embrittlement again during the second plating since you will be using a chloride process which doesn't embrittle the substrate especially after you already have a thick Zinc plating and then complete the process with passivation as the final step.
Regards,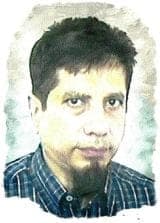 Khozem Vahaanwala
Saify Ind

Bengaluru, Karnataka, India