Where the world gathers for
plating, anodizing, & finishing Q&As since 1989
-----
Hard, soft, and demineralized water in electroplating processes
2000
Q. I HAVE THE OPPORTUNITY TO GET WATER FROM THE UNDERGROUND, BUT I KNOW THAT THE WATER IS A HARD WATER, SO PLEASE, HELP ME TO KNOW WHAT A PROBLEM CAN I HAVE, IF I USE A HARD WATER IN ALL MY PROCESSES (MY PROCESS IS AN ACID ZINC OR CHLORIDE ZINC).
THANKS, I WILL REALLY APPRECIATE YOUR HELP!
ROBERTO GONZALEZ
- MONTERREY, NUEVO LEON, MEXICO
---
2000
Sir,
Hard water is generally not employed due to the presence of large qty of dissolved solids and permanent hardness and temporary hardness being high in underground water.The presence of Iron, nitrate,large amount of chloride may cause problems in plating. Some of the effects are roughness, dullness, lower cathode efficiency etc. The water sample may have to be analysed first. But it is better to use soft water for post plating processes and demineralised water is preferable for the final rinse. Thanks.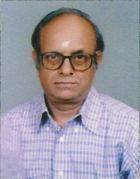 Subramanian Ramajayam
consultant - Bangalore, India
---
2000
Q. I would like to ask Mr. Subramanian Ramajayam the following: Demineralised water easily absorbs CO2 or O2 and becomes acidic. Will it not affect the plating when used as rinsing water after plating?
Avinash Deshmukh
- Boisar, Maharashtra, India
---
January 6, 2012
A. Hi, Avinash.
Ramajayam has not been back to this page to see your followup question, but demineralized water is excellent in all plating rinses. It does not stay demineralized for long when you are rinsing plating solutions in it, and the theoretical aggressiveness of ultra-pure water is not an actual issue in this context. Good luck.
Regards,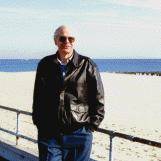 Ted Mooney
, P.E.
Striving to live Aloha
finishing.com - Pine Beach, New Jersey
---
---
Soft Water in Electroplating
July 1, 2014
Q. I'm looking at expanding our shop's soft water uses. I understand that using soft water in rinses will reduce sludge generated via contaminants, but are there any other benefits? I'm trying to justify the expansion quantitatively by exploring cost savings that would come as a result of using soft water for rinses instead of city water. Also, if anybody had an idea of about how much sludge soft water can prevent versus city water, that would be excellent also.
Erik Anderson
- Minneapolis, Minnesota USA
---
July 7, 2014
A. You are correct that soft water can reduce the amount of sludge generated by conventional wastewater treatment. How much it can be reduced depends upon the analysis of your tap water. If you have hard water, then most of the hardness is converted to calcium carbonate and magnesium hydroxide when the pH is raised to precipitate metals.

The pH of your treatment will determine how much of the hardness is precipitated. Typically, the hardness in treated water is in the 30-50 mg/L range, similar to cold lime softening. So if your tap water starts at 200 mg/L (as CaCO3), and ends up at 30 mg/L, then 85% of the hardness ends up in your sludge.

The amount of sludge can be significant. If you use 100,000 gallons per day, in the foregoing example, you would produce about 142 dry weight lbs per day of sludge. At 30% solids this is 472 lbs of filter press sludge which is about 5.4 cubic feet per day!

It is always advantageous to use softened water in alkaline cleaners to replace evaporation losses. It will extend the life of the cleaner and make tank cleaning easy. It is also an advantage in rinses after cyanide plating or any drains that become caked with scale.

All that being said, there is one potentially serious caveat. The hardness is also a good coagulant in forming a heavy floc that settles and presses quickly. It also helps to get low soluble heavy metals by co-precipitating with them. So complete elimination of all hardness may create some problems in waste water treatment.
Lyle Kirman
consultant - Cleveland Heights, Ohio