topic 42969
Plating Process Area Sprinkler Risk Analysis
2006
A recent small fire in our plating process area has caused us to question our decision to provide sprinkler protection in this area. There is concern that the flooding of certain tanks by the release of the sprinkler system to contain the fire could the mixing of acids and cyanide, etc. in the containment chamber causing the release of noxious/deadly into the environment. As such, the question being asked, what is the greater threat - loss of production caused by fire or the liabilities created by a noxious gas release

How have your plating operations evaluated this risk? What have you done to reduce the risk? Is the environmental risk real and as significant as potentially described? Has the environmental concern caused your operations to remove sprinkler protection or change the type of sprinkler protection? Why actual/real experience have you had with a fire event?
Dick Siefers
Electronic Manufacturer - Cedar Rapids, IA, USA
---
2006
All hazards dreamed up by our safety friends are real in the sense that they exist. The question is how great is the risk.
In this case, the risk is overflow of tanks and the consequences. Simply, the risk is the same as overflow from any other cause - over-filling, leaking tank etc. and your containment arrangements should be designed to cope with this.
If you need to quantify the risk, the sprinkler supplier will give you the flow rate and coverage of each head and you can calculate the time to overflow the tanks and compare this with the response time of the emergency services.
In general, I would not normally advise sprinkler systems in a plating shop. Most fires are electrically started and spraying with water will not be a great idea. Smoke detectors and Carbon dioxide extinguishers are the simple answer and cause the least damage to production. Don't forget, damaging the work is only part of the cleanup after sprinklers; you will probably have to dump all affected tanks and remake the chemistry.
Finally Take the initiative Don't let safety people run the show or you could have to live with an unworkable shop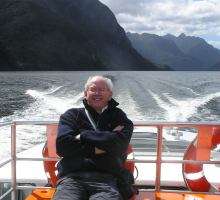 Geoff Smith
Hampshire, England
---
First of two simultaneous responses -- 2006
Re "As such, the question being asked, what is the greater threat - loss of production caused by fire or the liabilities created by a noxious gas release"

Wrong question. Removing sprinklers is probably illegal. Obey all Hazardous Materials requirements of the Fire Code. If sprinklers are required, secondary containment must be able to contain at least 20 minutes of sprinkler flow in addition to requirements based upon total tank volumes & largest tank size. If incompatible chemicals, there must be separate secondary containment. If there is only one incompatible tank, e.g., one cyanide and many acids, simply place the cyanide tank inside a larger tank. Increasing secondary containment volume and subdividing may reduce risk and aid cleanups in the event of spills.

Ask your Fire Dept. for the applicable HazMat rules.
Ken Vlach
- Goleta, California
Finishing.com honored Ken for his countless carefully
researched responses. He passed away May 14, 2015.
Rest in peace, Ken. Thank you for your hard work
which the finishing world continues to benefit from.
---
Second of two simultaneous responses -- 2006
Some years ago I was of the opinion that sprinklers in a plating shop might not be a good idea for the usual reasons. But upon taking the time to read the NFPA Handbook section on sprinklers, I got a deeper appreciation of the value of a sprinkler system (life safety, confining the area of the fire, using far less water than the fire department would have to use, and more) and I changed my mind. I would urge those who have any reservations to make the time to read the Handbook to make sure you truly and fully understand the advantages of sprinklers before you try to weigh them against the disadvantages.
In subsequent years I've become the "plating expert" for several insurance companies in their investigations of plating shop fires and investigated quite a number of them -- all in non sprinklered plants -- and have only came to believe even more strongly!
These days, when fire departments will sometimes "let it burn" rather than fighting a fire where toxic chemicals are present, the case just gets stronger by the day. Although this is not a professional opinion because I have not seen your shop, to the general question of Sprinklers in a plating shop? YES, every single time.
Ted Mooney, P.E.
finishing.com
Pine Beach, New Jersey
---
2006
I have no problem with sprinklers in the plating shop. But consider siting the rectifiers in a separate area. The effect of water on a large transformer is educational!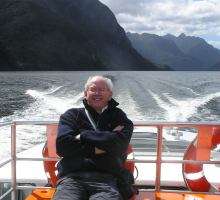 Geoff Smith
Hampshire,
England
---
Ken's responses are always researched and nearly always right, but based on my own travels I am confident that the great majority of plating shops, at least East of the Rockies, are not sprinklered; and I have yet to personally see a fine or prosecution for lack of sprinklers.
I have learned not to discount anything you say, Geoff. I thank you for your take on things and I learn from it. Yes it would be a good idea to move the rectifiers. But even if impossible, I still will urge Dick to retain the sprinklers.
Ted Mooney, P.E.
finishing.com
Pine Beach, New Jersey
---
November 12, 2012
Q. What kind the fire protection or suppression system is required to install in a plating shop?
Anthony Wong
- Hong Kong


If you have a question in mind which seems off topic, please Search the Site