topic 42881
Is a Zinc Handle Considered Rust-Proof?
A discussion started in 2006 & continuing through 2017 . . .
(2006)
Q. I sell cabinet hardware designed for indoor use (kitchen cabinets), but received an inquiry for a large order that will be used outdoors. Will a zinc handle tolerate outdoor conditions, or will it eventually rust? Perhaps it will just tarnish? Appreciate your help!
Todd Gellman
cabinet hardware - Santa Cruz, Calif, USA
---
(2006)
A. It will not work; it will corrode badly. It must have a corrosion-proof finish, whether plated or powder coated.
Ted Mooney, P.E. RET
finishing.com
Pine Beach, New Jersey
---
(2006)
A. I would suggest Electroless Nickel plating the parts. Very corrosion resistant and if you use a low to mid phos it has a very pretty finish as well..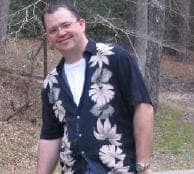 Ryan Cook
Toccoa, Georgia
---
(2006)
Q. Ted, can you comment on the difference between your prognosis of rapid failure of zinc handles outdoors, and the demonstrated decades of service given by the zinc coating on galvanised steel outdoors, please?
There's a dramatic difference there, and I'm wondering why.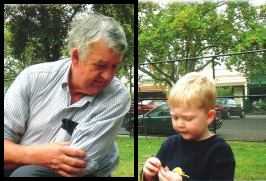 Bill Reynolds
consultant metallurgist
Ballarat, Victoria, Australia
We sadly relate the news that Bill passed away on Jan. 29, 2010.


---
(2006)
That is an excellent follow-up, Bill, and I wish I could answer it :-)
Part of it may also be expectations; cabinet handles with competitive finishes of brass plus lacquer, stainless steel, brushed nickel, PVD lifetime finishes, etc., lead us to expect more luster and beauty than a power line tower offers.
I acknowledge that galvanizing is an outstanding coating. I also know that an anodized zinc diecasting is exceptionally corrosion resistant (although very little commercial anodizing of zinc is done, perhaps because the dangerously high voltages are incompatible with the normal procedures in plating shops).
But any time I have seen bare zinc diecastings become exposed to outdoor conditions -- such as when the plating or powder coating peels off of a piece that was improperly prepared in some way -- ugly corrosion seems to arise quickly: white deposits that look like crusted salt, deep pits that look like miniature volcanos, etc. I probably should have prefaced it that this has been my observation; that's all I was going by, and I don't know the explanation.
Ted Mooney, P.E. RET
finishing.com
Pine Beach, New Jersey
---
(2006)
A. The purpose of Zinc IS to Corrode... It is a sacrificial metal.
Dave Kinghorn
Chemical Engineer
SUNNYvale, California
---
(2006)
A. Yes, Dave, it is - that's how it works. But the layer of zinc on galvanized or zinc plated steel takes decades to corrode away, which is a very different time scale from the rate of corrosion of solid zinc items, which was the original query.

I'm not wondering why the zinc corrodes - I'm wondering why solid zinc items corrode orders of magnitude faster than galvanized. I'd never thought of it before, now it's annoying me so I'll see if I can find out.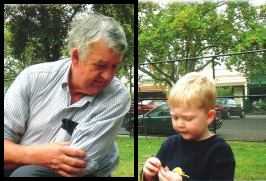 Bill Reynolds
consultant metallurgist
Ballarat, Victoria, Australia
---
(2006)

I don't think Dave was dis'ing your reply, Bill, but responding to the original inquirer that he can't make things for outdoor exposure out of plain zinc because it's intended to corrode.
Ted Mooney, P.E. RET
finishing.com
Pine Beach, New Jersey
---
(2006)

A. The zinc casting process, due to its rather slow cooling rate, produces a coarse grain structure and allows segregation of aluminum, lead and other impurities to the grain boundaries which promote intergranular attack. Galvanizing with its fast freezing of the molten zinc, produces a very fine and uniform microstructure that shows a natural protecting graded transition from an almost pure zinc layer outside to an iron rich zinc alloy close to the steel interface.

Guillermo Marrufo




Monterrey, NL, Mexico





---

(2006)

A. I think that the difference is a lower quality zinc used in castings. Also, most casting have a lot of porosity which is an ideal place to hold moisture or sweat or?

James Watts




- Navarre, Florida




---
(2006)
A. Perhaps the difference in corrosion rates is because when zinc is used as a sacrificial anode the oxidative reaction is being driven by a potential difference between it and the substrate it is protecting. This will result in a more tenacious oxide layer being formed, which will be a self limiting corrosion protection reaction, as once the oxide is formed, it will help stop further attack since it is continuous. If no potential is applied, the resulting oxide is due purely to a chemical reaction that relies on the exposure of metal to the atmosphere. The resulting layer is therefore much less tenacious and less protecting.

Trevor Crichton
R&D practical scientist
Chesham, Bucks, UK
---
(2006)

I just wanted to thank everyone that responded-thank you! Happy Holidays!
Todd Gellman
[returning]
- Santa Cruz, California, USA
---
May 20, 2017
A. Diecast zinc corrodes quickly because of its composition of multiple elements. The dissimilar metals create little batteries between the grains, and elements (given aluminum's tenacious oxide coating) so it is primarily galvanic corrosion.

The porosity certainly doesn't help, however hot dipped galvanize, or electroplated galvanize are both typically pure zinc, so there isn't any potential difference (voltage) between its own grains.

A house divided against itself, so to speak.
Michael Simon
Arm Chair Engineer! - Burning River, Ohio, USA


This public forum has 60,000 threads. If you have a question in mind which seems off topic to this thread, you might prefer to Search the Site