60,000 Q&A topics -- Education, Aloha, & Fun
topic 42456
Hard Chrome plating tank contamination
A discussion started in 2006 but continuing through 2019
2006
Q. I have iron and copper in my Hex chrome bath. What is the remedy? Who supplies equipment for such removal of impurities? Can dummying at low current density help to remove iron?
Kaushik Magiawala
plating shop employee - Gandhinagar, India
---
2006
A. Iron contamination will cause hazy/cloudy deposit and lower the plating rate. Dummy at low CD can help to remove iron. However, bath dilution is recommended should iron content be too high.

David Shiu
- Singapore
---
2006
A. Use porous pot technology. It also reduces the trivalent.
James Watts
- Navarre, Florida
---
2006
A. There is a chrome purification system called a porous pot you should research.
Todd Osmolski
- Charlotte, North Carolina, USA
---
2006
A. Mr Magiawala

It is practical to sell off the bath to a manufacturer of Chromating chemicals in your city.

Make up a new bath. Mask areas where no plating occurs and prevent further build up due to etching out of the offending metallics again.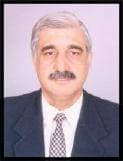 Asif Nurie [dec.]
- New Delhi, India
With deep regret we sadly advise that Asif passed away on Jan 24, 2016
---
2006
A. A porous pot is the key to reducing trivalent-copper and iron.
This product is excellent I have used them for years and works better than dummying.
Be sure to keep them running and fresh clean solution in them at least twice a week or more couldn't hurt just produces more waste. Be sure to block off before doing a reverse if using the same rectifier to plate with. The costs is around $1,100 U.S and are for tanks around 1,000 gallons. They make larger ones but are harder to get in and out of the tanks to check and clean. Just use a hand pump to change solution and take out once a month to clean and check plastisol coating. This is a very good investment.
William Berdet
- Atlanta, Georgia
---
2006
A. Dear sir, there is an instrument called AAS. Analyse your bath for trivalent, copper, zinc, iron, etc. remaining in the bath in ppm. If they exceed some limit then there is a problem, otherwise no worry.
Thanks.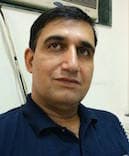 Ajay Raina
Ludhiana, Punjab, India
---
2007
Q. I have 11 g/l of Fe in chrome bath. This may be due to lining failure. I do not want to throw away liquid. Suggest me most economic way to clean up.
Kaushik Magiawala
Plating shop employee - Ahmedabad, India
---
Hi cousin Kaushik. 6 knowledgeable people responded to your initial question. Please take the time to carefully phrase your followup question in terms of the answers you already received. You'll surely get no further help this way because you have inadvertently left the impression that you simply blew off all their generous efforts :-(
Regards,
Ted Mooney, P.E.
finishing.com - Pine Beach, New Jersey
Striving to live Aloha
---
---
February 10, 2013
Q. Dear sir, I'm new in hard chrome plating.
Can you please tell me that how the impurity zinc enters the chrome bath when our cathode is of mild steel and the anode is of lead?
Rupesh yadav
gurgaon, India
---
February 10, 2013
A. Hi Rupesh. When you say that the cathode is steel, may be assume that this tank is only used for hard chrome plating of steel components? (I've seen some small job shops use the same chrome plating tank for hard chrome on steel, and decorative copper-nickel-chrome plating of zinc diecastings).
If you can make your posting a bit less abstract you'll probably get more helpful answers. For example, how much zinc contamination? A one-time event or constantly? What tool or evidence are you using to determine that you have a zinc contamination problem? Thanks!
Regards,
Ted Mooney, P.E.
finishing.com - Pine Beach, New Jersey
Striving to live Aloha
---
---
July 3, 2013
Q. Hello, I'm working on the Chrome Plating process in a PVC processing company. The bath has high levels of contamination; this is the last analysis that was made:
Chromic Acid: 31,8 %m/v (42,3 oz/gal)
Trivalent Chrome: 1,32 %m/v (1,76 oz/gal)
Hexavalent Chrome: 1,3 %m/v (1,73 oz/gal)
Total Chrome (as Cr): 15,3 %m/v (20,4 oz/gal)
Chloride (Cl-): 4700 mg/L
Cadmium (Cd): 7,1 mg/L
Mercury (Hg): 0,031 mg/L
Arsenic (As): 0,12 mg/L
Lead (Pb): 31 mg/L

We are looking into the purification of this bath and was looking for recommendations.

Thank you for your help.
Andrea Mangel
PVC Company - Coyol, Alajuela, Costa Rica
---
July 5, 2013
A. I thought that hexavalent plus trivalent chrome had to equal total chrome in solution.

I think that your chloride is very high. Chloride is about 10 times stronger than sulfate as a catalyst. Unfortunately, it does not remain constant, so is bad.

If you can find one, a porous pot will do a wonderful job of removing trash ions and converting trivalent to hexavalent.

I used Hard Chrome Consultants in Cleveland, OH for mine. I think they went out of business a couple years after Clarence Sr. died.

There a few companies that sell this equipment as an outside of the tank set up, but they were extremely expensive.
James Watts
- Navarre, Florida
---
---
October 10, 2019
-- this entry appended to this thread by editor in lieu of spawning a duplicative thread
Q. Hello,
I have 5000 Litres of chromic acid which is contaminated with copper (4.51 g/l). When this chemical is used we face coverage issues so it's right now stored idly. I do not wish to discard all this chemical so I'd like to know of a way to reduce this contamination. How do I go about it?

Full test report:
Chromic acid: 253.8 g/l
Trivalent chrome: 98.49 g/l
Sulphate: 2.71 g/l
Copper: 4.51 g/l
Iron: 1.46

If anyone detects any other problem in the constituents I'd love to know.
Ashutosh Harish
Hard chrome plating - Bangalore, Karnataka, India