Where the world gathers for
plating, anodizing, & finishing Q&As since 1989
-----
Resolving Blisters/Peeling of Powder Coating on Zinc Plating

TUTORIAL:
Paints & powder coatings adhere poorly to galvanized steel (hot dipped in molten zinc) and to steel which has been electroplated with zinc, so pretreatment is required -- but different pretreatments are usually used for the two surfaces. Hot dip galvanizing must be zinc phosphated, whereas electroplated zinc is almost always chromate conversion coated, so it is important to clarify which one we are speaking of. Further confusion can result because steel can be "pre" galvanized or "pre" plated (steel coils treated before any shearing, punching, bending or welding is done, or "post" galvanized or plated (individual components galvanized or plated after all fabrication has been done)
Unfortunately, there is a tendency in some industries and some countries to call zinc electroplating "galvanizing", and for people to not mention whether they are involved in "pre" or "post" finishing ... so the first thing we often need to do is determine and clarify which finishing process we are speaking of :-)
Q. Hi folks.
I'm going crazy with a condition on a piece that is galvanized against ASTM B633 [affil link] (8 µ Thickness) and painted with paint powder. On specific surfaces, small bubbles appear. There is an assumption that maybe the galvanize is releasing gases that cause the bubble appearance, however, is something that is still in the air.

I would like to know if you ever faced this effect and what was the root cause?

Thank you.
Sem Neri
- Jalisco, México
December 21, 2021
A. Hi Sem. In the USA we would call what you are doing "powder coating onto zinc electroplating". Are you doing the plating and chromate conversion coating in-house as well as the powder coating? Because usually this problem must be resolved by doing something somewhat differently in the chromating or drying step.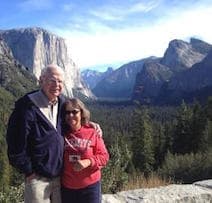 Ted Mooney
, P.E. RET
Striving to live Aloha
finishing.com - Pine Beach, New Jersey
---
Q. Hi Ted,

Thank you for your response.
The process of powder coating is performed in-house; the coating zinc process is performed by outside supplier.
Sem Neri
[returning]
- Guadalajara, Mexico
[returning]
June 22, 2022
A. Hi again, Sam. Zinc plating invariably receives a chromate conversion coating at/in the plating shop ... and often, as our colleague Robert Probert has repeatedly noted, the chromate isn't fully suited to being a base for powder coating often, and too thick, such that it shears off.

If you have multiple potential suppliers, sometimes the fastest answer is to try another.
Luck & Regards,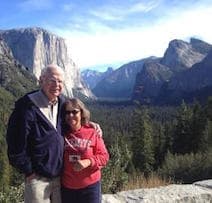 Ted Mooney
, P.E. RET
Striving to live Aloha
finishing.com - Pine Beach, New Jersey
---
---
↓ Closely related postings, oldest first ↓
---
---
Q. We have a finishing problem on zinc plated steel wrought iron work. the work is zinc plated (not chromated) then finished in polyester powdercoat.

On the areas where welds have been ground flush, the powdercoat finish gets gas bubble holes (porous looking). We have tried varying the pickling procedure, degassing before powdercoating, different grinding disk compounds.
Zinc phosphate pretreatment is used.

The problem can be virtually eliminated by finishing the welds using an 80 grit (fine finish) disk but the extra cost in grinding smooth with 80 grit needs to be eliminated. we prefer to grind with a 24 grit (coarse) grinding disk as it costs less in time and disks and the 24grit finish is acceptable to the end users once it is powdercoated.

Some powdercoat applicators can powdercoat over the coarse finish and not get bubbling, they do not pretreat in any way except preheat the work. however the adhesion is poor. (maybe this gives a clue to the problem)
John Bransby
- Sydney, NSW Australia
1998
A. John:

Are you sure you're getting all the grinding swarf off the surface of the weldments?

This may be off the wall, but I have seen some unusual things. When you grind steel, you generate a lot of very small particles. Now small particles of a particular size have an electrostatic attraction for the steel surface. If you do not have spray pressure or in the case of immersion ultrasonic waves with enough energy to overcome the electrostatic attraction of the fines, they may not be removed from the surface of the weldment.

What could then happen is that during the application of the powder coat the fines stand up (They are iron, by the way and are magnetic) and get trapped by the powder and cause the defect you are describing.

Again that may sound off the wall, but I will also say that the way to figure out what the defect is is fairly simple. You need only two things: a microscope and a razor blade.

Here's how:
View the defect from above to determine if anything protruding. Make notes.
Slice a little of the paint away from the defect and view again. Make Notes.
Repeat #2 until you can see the substrate.
You'll find either something or nothing. Nothing generally means solvent pop or degassing of some sort. If you find something, then the hunt is on to determine where it came from. Here's a quasi-diagram of the process:

              Bubble Bubble Bubble
      Paint Film Paint Film Paint Film Paint Film
 Slice 1 Slice 1 Slice 1 Slice 1 Slice 1 Slice 1 Slice 1   
Slice 2 Slice 2 Slice 2 Defect Slice 2 Slice 2 Slice 2 Slice
Slice 3 Slice 3 Defect Defect Defect Slice 3 Slice 3 Slice 3 
SubstrateSubstrateSubstrateSubstrateSubstrateSubstrateSubstrate

Good Luck,


Craig Burkart
- Naperville, Illinois
A. It is possible that when using coarse grinding discs, some of the abrasive becomes embedded in the steel surface. This may not occur with finer discs. What is the coating adhesion like? If it is satisfactory, then try "casting" grade powders as these are more forgiving to popping.

Another possibility is that the zinc phosphate deposited on the coarse ground surfaces may itself be coarse and crumbly (does the phosphated coating sparkle in the light?). If this occurs then the coating will exhibit popping and roughness.
Mario Pennisi
Powder Coater Painter - Brisbane, Queensland, Australia
---

An update on progress so far . we have changed to a powdercoater that uses zinc phosphate pretreatment. most powdercoaters seem to use iron phosphate we found. With zinc phosphate pretreatment and a powder that allows gas to pop through we have eliminated the problem so far. It could be either the different pretreatment or the different powder. Anyway, we now know that there is an option to using very fine grade sanding disks.

Thanks for the help.
John Bransby
[returning]
- Sydney, NSW Australia
---
---
Painting problem on zinc plated parts
Q. WE ARE HAVING ADHESION ISSUES PAINTING PARTS WITH ZINC PLATE PER ASTM B633 [affil link] TYPE III SC2 (CLEAR CHROMATE). WE HAVE USED WASH PRIMER THEN POLYURETHANE PAINT AS WELL AS POLYURETHANE PAINT DIRECT. THE ADHESION FAILURE IS INTERMITTENT FROM LOT TO LOT. THE QUESTION WE HAVE IS WHAT COULD BE CAUSING THE ADHESION FAILURE? AND, WHAT POSSIBLE REMEDIES FOR IT?
RYAN SACHS
- ST. PAUL, Minnesota
2002
A. First thought could be that you are not waiting 24 hours for the chromate to cure before painting. Second, are you heating the part during the painting operation? Excessive heat (above 140 °F) can cause the chromate to powder resulting in a lack of adhesion of subsequent organic coatings. Third, check with the plater! Are they putting on any post chromate dips which might affect paint receptivity?
Gene Packman
process supplier - Great Neck, New York
A. The problem could be from bad plating. Make sure the plating process is operating under properly controlled conditions. Two of the major causes of poor plating adhesion would be incomplete cleaning and/or too much brightener additive in the zinc plating tank. Make sure your plating supplier is following good process control procedures and is maintaining their equipment properly. There could be other reasons, but I would start there.

Tim Neveau
Rochester Hills, Michigan
A. I think you are using pu paint over plated surface. Clean the plated surface with trichloroethylene - LR grade and heat it at 130 °c for 10 mts, then clean the surface with cotton waste. Surface should be free from oils and solvent. Then apply paint (P.U) and cure it at 70-80 °C for 10-15 mts. Check the adhesion test after 3 hours.
R. Govindan
- India
---
---
Multiple threads were merged: please forgive repetition, chronology errors, or disrespect towards other postings [they weren't on the same page] :-)
---
---
Q. We have had random adhesion failures of our powder coating over our zinc (cyanide) coating. The zinc plating process has been running within normal operating parameters. We experience these failures randomly when we apply the chromate seal over the zinc plating. If we do not chromate seal, the problem seems to disappear. If we do not chromate, we experience white rust within 12 to 24 hours. What would possibly cause these random failures?

Thank you.
David Ostrosky
- Fort Smith, Arkansas
2002
A. David,

Assuming that you previously did not have adhesion problems when you used your chrome seal, I would suspect that the seal has been contaminated. You could process a test panel through the seal, and have it analyzed. SEM EDS should let you know if there are any residual salts on the surface. I once saw a problem when the water supply (wasn't using DI, RO or distilled) flucuated so badly with chlorine, that soluble salts were left on the surface of the parts.
Kelly Jones
- West Plains, Missouri, USA
---
Q. We have had problems on and off for years. We use straight tap water in all of our processes. Rinses, etc. I am not a chemist so you have to excuse my ignorance. Should we be using DI water?
David Ostrosky
[returning]
- Fort Smith, Arkansas, USA
2002
---
A. David, chromate coatings have structures that contain water. If you dry your parts at too high of a temperature or for too long a period of time, you can dehydrate the chromate coating. The amount of water in the chromate coating has an impact on whether paints can wet out the surface and adhere. To determine if changes in your drying practices are responsible for your adhesion failure, you should design an experiment that simulates the two extremes in your drying process; shortest time/lowest drying temperature and longest time/highest drying temperature. If the longest time/highest temperature parts have poor adhesion, then you need to control you drying process better.
Roy Nuss
Trevose, Pennsylvania, USA
---
A. It is probable that the chromate is too heavy, try putting on a lighter less thick film of chromate. The chromate film, when too thick, can shear under paint. Also as the above said, the water in the gel explodes through the powder coat at curing temperature, but if the chromate film is thinner you can bond the powder at normal curing temperature without problem.

Another possibility is that this is "acid" zinc and the surfactant film and co-deposited non-zinc junk will outgas right through the powder. Have the plater QC his acid dip ahead of the chromate to be sure he gets rid of any tenacious zinc plating ingredients.

Robert H Probert
Robert H Probert Technical Services

Garner, North Carolina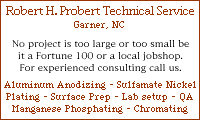 ---
---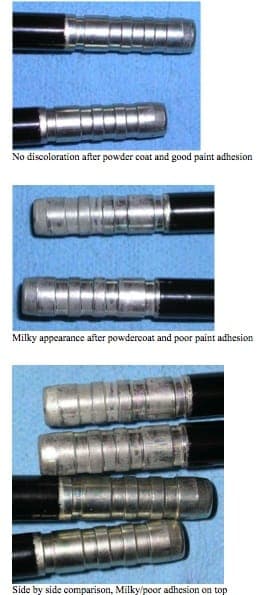 Hello,
Q. I apologize, I know little about the plating process. I work at a company that powder coats tube assemblies. The issue that I am having is that we have recently began switching from Hexavalent chromium to trivalent chromium. When the switch occurred, the powder coat was noticed to flake off easily from the zinc/nickel plated tubes. Nickel is about 1-2 microns thick, then covered with zinc at 13-20 microns thick. followed by the chromate.


One thing that I have noticed is that the parts that flake have a milky appearance where they sit in the rack, and do not get powder. The parts that do not flake have a shiny, as received, appearance on the sections without powder.

What would cause the milky appearance?
Ryan McBreen
Auto Parts Manufacturer - Versailles, Kentucky, United States
2006
A. I suspect that a good number of shops are experiencing a very similar problem, Ryan. Please also see topic 42213. In the rush to develop trivalent chromates to meet RoHS requirements, corrosion resistance was priority number one, and whatever had to be done was done. Compatibility with powder coating wasn't a high priority at the time, so only some trivalent chromates are compatible. This sometimes has to be fixed with a totally different trivalent chromating system.
Hopefully you are on the right track that yours can be fixed with some tweaking, but I think the supplier's tech service people will have to work with you on site.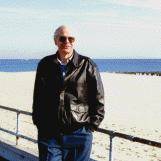 Ted Mooney
, P.E.
Striving to live Aloha
finishing.com - Pine Beach, New Jersey
---
---
Multiple threads were merged: please forgive repetition, chronology errors, or disrespect towards other postings [they weren't on the same page] :-)
---
---
Q. I have a problem with my powder paint on Al and Fe plates, which will be used outdoors in variable situations.

Our pretreatments for Al plates are: degreasing(10 min), water rinse, washing with acids (10 min),water rinse, painting in conveyor oven.
Pretreatments for Fe plates: degreasing, water rinse, galvanization(ZnCN), water rinse, drying with dry air, paint.
Pretreatments for Fe, zinc plating: degreasing, water rinse, washing with acids, water rinse, galvanization(ZnCN), water rinse, chromiting, water rinse, drying with dry air.

But after 2-3 months being outdoors, my paint is taken off in 1 piece, I mean my paint adherence to itself is good but it doesn't stick to the plates and is taken off easily after a while. We can see the corrosion effects under the paint in great amounts too.

what do you think about the causes? Do you think the gap between the last step and the oven place (about 2-3 hours) is the problem or the gap between the entrance of the oven and its main part for reaching the ideal temp (200 °C) is the problem (2 meters)? or my steps may accomplished incorrectly?
Elnaz Shirazi
engineer - Tehran, Iran
February 24, 2010
---
A. Hi, Elnaz. I think the main problem is pretreatment. Aluminum requires chromate conversion coating or equivalent; steel requires phosphatization; galvanizing (it's not really clear if you are galvanizing or zinc plating) requires phosphatization. Zinc plating requires chromate conversion coating.

Regards,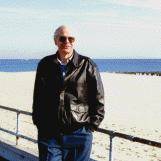 Ted Mooney
, P.E.
Striving to live Aloha
finishing.com - Pine Beach, New Jersey
---

Hi,Ted. Thanks a lot for your advice. sorry for not clarifying, I meant zinc plating by using galvanizing. so I understood from your response that I've to apply chromate conversion on Al and zinc plates, if not the adhesion of the powder paint to the plates will be weak.
Elnaz Shirazi
[returning]
- Tehran, Iran
---
A. Hi, Elnaz. Hot dip galvanizing is different than zinc electroplating. It must be phosphatized for good paint adhesion.

Regards,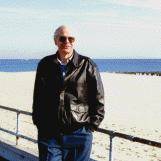 Ted Mooney
, P.E.
Striving to live Aloha
finishing.com - Pine Beach, New Jersey
---
A. Hi Elnaz and Ted.
We had the same problem, but we changed into a different Al Pretreatment with a really good salt fog chamber performance, since then we don't have adhesion problems.
And sorry Elnaz, but I didn't understand your Fe pretreatment process.

Regards from Mexico!
Victor Kuznetsov Mendez
- H. Matamoros, Mexico