Education, Aloha, & Fun
A roundtable with 60,000 topics and a seat for you
topic 42216
Cottonball and/or Mirror Finish
A discussion started in 2006 and continuing through 2020 so far.
Adding your Q. / A. or Comment will restore it to our busy Current Topics page
2006
Q. How is a cottonball / mirror finish achieved?

Is there an existing industry standard/specification?
Perry Snook
- Canada
---
2006
? Question about your question. You kind of answered the question yourself. Standards can be numerical evaluations or visual to the person. What is mirror to one person may only be bright to another. Even a low numerical RMS may not be a reflective mirror finish. Therefore, it is something like describing an adjective rather than a noun type word, if that makes any sense either.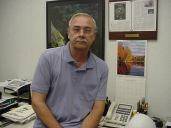 AF Kenton
Hatboro, Pennsylvania
---
2006
A. I agree with Mr. Kenton. The closest you'll get to a mirror standard is a sample plate produced by any of the specialists on surface finishes and a pair of trained 20/20 vision eyes. For inspection purposes, that'll be about all you need. If your interest is in producing that specific finish on a large number of metal parts, approach a mass finisher specialist. If you want to mirror polish a prototype or small run of large, heavy and complicated geometry parts, maybe we can help.
Guillermo Marrufo
Monterrey, NL, Mexico
---
---
September 1, 2020
Q. What Ra will provide a cotton-ball finish on a 316L SS surface?
[What finish will not pull fibers out of a cotton ball slid over the surface? Ra16 µ-inch or smother?]

Ken Schroeder
- Grand Rapids Minnesota