Where the world gathers for
plating, anodizing, & finishing Q&As since 1989
Q&A's on MIL-P-23377 primer
-----
Q. Hello. (I thought I posted this question earlier today, but not cannot find it now. So if it suddenly appears twice ... my apologies in advance.)
I am curious about the suitability to use MIL-PRF-23377 Type II (dark green) primer in lieu of Type I (yellow). Our drawings call for "Type I or equivalent". From what I can gather, the only difference between the Type I and Type II is the pigmentation - Type I is "standard pigment", whereas the Type II is "low infrared reflection pigment". By that, it seems that the Type II could be considered the "premium" version of the two and therefore, could be used in place of the Type I - but not vice versa. I cannot find a statement in the spec that says this, so was curious if there is some industry perspective on this topic?
Mike Miller
- Goldsboro, North Carolina
October 14, 2022
----
Ed. note: Sorry, Mike. This is a "no registration required" website where automatic posting would mean being hacked to death and spammed to death. Postings are reviewed & uploaded by the editor rather than appearing instantly.


---
---
---
Closely related historical posts, oldest first ...
Is Mil-P-23377 suitable for Inconel?
Q. I am reviewing an older drawing (2001) that calls for a coated area per MIL-P-23377. I read through the MIL spec & could not find any references to the type of material that this epoxy primer can be applied to, except aluminum. The problem is that my part is made of Inconel 718. Can this primer be used on Inconel 718? Is there another MIL spec that has a similar epoxy primer that is used on Inconel 718?

Thank You!
Denny Falls
engineering - Woodland Park, Colorado, USA
2006
---
A. Denny,

MIL-P-23377 should be able to be applied successfully to Inconel. It has more to do with the preparation of the surface to produce a key for the paint rather than the suitability of the paint.

We currently apply MIL-P-23377 to various materials including stainless steel, titanium, nickel, aluminium (usually anodised or Alodined), alloy steels of various types and even to various composite and plastic materials.

What you need to do is probably to either mechanically work the surface such as alumina blast, bead blast or similar, or to chemically etch the surface, one of the nickel etches will probably do the job for you.

As always, when developing a process, run some test pieces first and optimise your conditions, ensuring you get good adhesion before you start applying it to production parts.

Brian Terry




Aerospace - Yeovil, Somerset, UK





---

A. 1) Yes, and 2) Maybe yes, depending on use, if authorized.

MIL-PRF-23377J-A1 PRIMER COATINGS: EPOXY, HIGH-SOLIDS, Paragraph 6.1:
"...These primer coatings are formulated for the unique performance requirements of military aircraft. These requirements include adhesion to a wide variety of metals and composites..."

Paragraph 6.1.1 Compatibility:
"For some applications, and only when authorized by the procuring activity, MIL-PRF-85582, Primer Coatings: Epoxy, Waterborne, may be substituted for MIL-PRF-23377..."

But MIL-PRF-85582 is another primer used mostly for aluminum, with the limitation (Para. 6.1):
"However, primer coatings containing water, such as these coatings, should not be used on iron or bare carbon steel, nor for the wet installation of fasteners or faying surfaces."

Inconel 718 is mostly Ni-Cr, so no flash rusting problem but maybe limited adhesion. And, no substitution if MIL-PRF-23377 is required for wet installation of slip fits or press fits, etc; see MIL-STD-7179 for more information.

Note Paragraph 3.11f:
"Apply over pretreated metal ..." -- the only referenced pretreatment suitable for non-aluminum metals and FRP is a wash primer in accordance with MIL-C-8514.

Ken Vlach [deceased]


- Goleta, California
Finishing.com honored Ken for his countless carefully researched responses. He passed away May 14, 2015.
Rest in peace, Ken. Thank you for your hard work which the finishing world, and we at finishing.com, continue to benefit from.


---
---
What is standard Mil-P-23377-5D?
Q. Do you know of a company that carries a "5D" I cannot find that reference anywhere.
Thanks
JR
Jessie Roberts
buyer - AFB, California, USA
2007
---
A. Jessie,

I can't say I know where the 5D comes from but my best guess is either in an earlier publication of MIL-PRF-23377 there was a kit designation of 5D (the Assist quicksearch goes back as far as revision F and it doesn't appear in there), or that there has been a misinterpretation of the kit designations and someone has made up their own (possibly 5dm3, or 5 litres).

For the rest of you out there, have you noticed the deliberate mistake in the kit designation table? Since when has 4 pints, 4 quarts and 4 gallons shrunk so much?!

Brian Terry




Aerospace - Yeovil, Somerset, UK





---

A. No reference to '5D' in MIL-P-23377F (1989) thru MIL-PRF-23377J(A2) (2007) nor QPL-23377-16 thru -19.
Perhaps a manufacturing date code for 2005 Dec.
Where do you see this 5D?

Ken Vlach [deceased]


- Goleta, California
Finishing.com honored Ken for his countless carefully researched responses. He passed away May 14, 2015.
Rest in peace, Ken. Thank you for your hard work which the finishing world, and we at finishing.com, continue to benefit from.


---
---
MIL-PRF-85285 Type I - Yellow paint thins & won't stick to edges!
Q. I am trying to get an aluminum housing painted yellow (FED-STD 595 color # 13655) per MIL-PRF-85285, Type I. The housing has been chem filmed (MIL 5541)

I have tried 2 painters so far and neither of them can make a smooth, consistent coat. The yellow paint seems to drift away from the edges and you can see right through to the housing. Several coats exceed my thickness parameter (.003 - .005")

The painters believe it's the yellow paint. Has anyone else had trouble with yellow paint? Why might this happen?

I have seen school busses painted yellow and "earth-movers" painted yellow...

Thanks.
Shantel Foshie
Procurement - Phoenix, Arizona
2007
---
A. Have you tried having the parts primed before application of the top coat? Try a coating of MIL-PRF-23377 or MIL-PRF-85582 before the top coat, this should improve adhesion as well as improve the colour.
Brian Terry
Aerospace - Yeovil, Somerset, UK
---
A. More than likely it is the paint. But switching to another paint is not going to solve the issue. Now that most all bright colored paint is made of organic pigments you are really limited on hiding ability. Yellow is probably the worst about inadequate hiding.

I would try applying many light mist coats. You could also have them add a few drops of a product called Smoothie to the paint to lower the surface tension. Lowering the surface tension of the paint will not only give you a smoother finish, it will help the paint remain on the corners.

The biggest thing, in my opinion, is to give it several light coats. Suggest 6-8 VERY light mist coats to achieve your desired DFT.
Jim Adams
- Lubbock, Texas
---
A. Jim,

I am not suggesting changing paint type, that is merely trying to hide a problem and will inevitably create new problems.
I was suggesting an undercoat, it will help with adhesion and will improve the colour of the top coat. (MIL-PRF-23377 and MIL-PRF-85582 are epoxy primers, not designed to be used on their own but to be painted over by top coats such as MIL-PRF-85285) It is common practice to undercoat before applying a final finish.
Brian Terry
Aerospace - Yeovil, Somerset, UK
---
A. I caution anyone from making an addition (Smoothie, or even applying primer coat, to a paint certified paint (or other material) without approval from the engineering function approval for the application (the hardware painted, not the paint). These paints are tested for their physical properties...and aerospace environments and applications aren't exactly the barn door. This might be construed as "product substitution" per FAR 21...or maybe not. I'd err on the side of caution. I'd want to check the engineering drawing from your customer...and most likely his customer...most likely it calls for primer coat. If not and it is a very old drawing, revision may be needed ... prior to your doing the work.
Douglas A. Hahn
- Saint Charles, Missouri
---
A. Douglas,

I agree with you totally, it is important to make sure that you have permission from the OEM before modifying any process. If the drawing and/or the specification is not explicit about the use of a primer do check before going down that route.
Brian Terry
aerospace - Yeovil, Somerset, UK
---
A. Shantel, it sounds like someone needs to start from square one and flesh out a process for this job. Can any of your painters do that for you other than just saying "I think it's the paint"?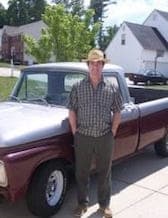 Sheldon Taylor
supply chain electronics
Wake Forest, North Carolina
---
A. I agree with Brian Terry. After the chem film application, MIL-PRF-85285D gives:

"4.5.2.1 Primer coating. Spray apply one cross-coat of primer coating to a dry-film thickness of 0.6 to 0.9 mil (15 to 23 ìm) in accordance with ASTM-D823 that conforms to MIL-PRF-23377 or MIL-PRF-85582 and air dry for no less than five hours or one hour respectively."

The 85285 is then applied per "4.5.2.2 Topcoat." which gives additional crucial advice.

Although this is the procedure for test panels; unless otherwise specified, there's no reason to deviate.
Ken Vlach [deceased]

- Goleta, California

Finishing.com honored Ken for his countless carefully researched responses. He passed away May 14, 2015.
Rest in peace, Ken. Thank you for your hard work which the finishing world, and we at finishing.com, continue to benefit from.
---
A. I endorse some of the previous comments. you cannot modify the recipe of the paint by using an additive, as it will no longer be the qualified formulation.

In addition to the absence of lead pigments this is a high solids topcoat and typically builds up either side of the edge leaving hardly any layer over the sharp corner.

I am sure that a primer is being used, however check if it is Mil-PRF-23377 type 1 or Type 2. Type 2 is a dark green which will grin through. Type 1 is yellow and will not show through to the same extent. The customer needs to agree to the change however. Otherwise the comment about building up a lot of thin "mist" layers is the only real way to crack it.
Jim Rowbotham
- Halifax, West Yorkshire, England
---
A. It's always been a problem getting gloss paint to sharp edges, suggest that you brush touch the sharp edges when the spray coating has cured, or if you can prior to painting, sand down the sharp edges prior to refinishing making sure that you don't go to far, just enough to round off the edges.
Peter Courtney
- Sydney, Australia
---
A. Shantel, your painters are going to tell you that the finished product will come out hazy and textured if they try to mist a few coats instead of smooth and shiny. Plus the application cost will increase because they will be applying several layers of paint with tac time in between coats. What did your search for applicators that are certified and experienced with this type of material turn up? Maybe the local guys aren't qualified for this type of work.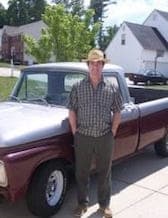 Sheldon Taylor
supply chain electronics
Wake Forest, North Carolina
2007
---
A. In agreement with Brian and Jim.

The initial application of primer is a must. The break-away from the edges is a common issue on the gloss finishes. The only way to successfully obtain coverage is by allowing a couple of light mist coats to flash off, then follow on with a full finish coat to obtain the specified film thickness.

As for the addition of additives, normally not acceptable in the aerospace industry
Adrian Yeo
- Chelmsford, Essex, UK
August 22, 2011
---
A. Make sure parts are clean, any contamination i.e:.finger prints(even when using gloves)will cause primer and or paint to flash off down to base metal or the primer coat.Handle parts as little as possible before any paint application and if you have to handle parts, hang parts and spray with iso alcohol then let the alcohol evaporate before applying paint or primer.
B. Broesamle
- Munith, Michigan USA
September 9, 2011
---
---
Can MIL-PRF-85582 replace MIL-PRF-23377?
Q. Can 85582 be used in the place of 23377? My understanding is the 85582 is a waterborne version of the 23377. Our company engineer believes that only 23377 is acceptable however the Mil-PRF-23377 [link is to free spec spec at Defense Logistics Agency, dla.mil] J, amendment 2, section 6.1.1, says that
"For some applications, and only when authorized by the procuring activity, MIL-PRF-85582, Primer Coatings: Epoxy, Waterborne, may be substituted for MIL-PRF-23377".

Mil-PRF-85582 [link is to free spec spec at Defense Logistics Agency, dla.mil] D, section 6.1, states
"These coatings are compatible with polyurethane and epoxy topcoats (see 6.1.1) and may be used as alternatives to MIL-PRF-23377 for many applications.".
Please let me know your thoughts.
Jeff Hendrix
Manager - Nevada, Missouri, USA
January 6, 2009
---
A. The two primers are similar, the 85582 being water reducible. They are usually considered interchangeable, but make sure that you have permission from the design authority before you try to make any changes.
Brian Terry
Aerospace - Yeovil, Somerset, UK
---
Unwanted glossy surface of MIL-PRF-23377 epoxy primer
Q. I have been using MIL-PRF-23377 epoxy primer.

Normally, its coating has non-gloss (flat) surface, but, sometimes semi-gloss surface (value: 15 ~ 30 at 60 °) is obtained, even in the same batch material.

I am wondering if there is any factor in operation to affect material gloss (e.g., mixing ratio, addition of thinner, curing condition, or coating thickness, etc.)

Thanks in advance.
DC Park
Painter - Korea
May 15, 2009
---
A. DC-
All of the above.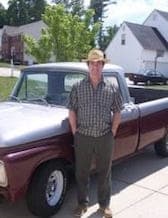 Sheldon Taylor
supply chain electronics
Wake Forest, North Carolina
---
---
Q. I have not been able to locate any kind of color chart that shows the color for primer
specified as MIL-PRF-23377. Does anyone know a supplier that I can contact or where I might locate this color along with other primer colors?
Cannon Tilford
buyer - Shelbyville, Tennessee, USA
October 11, 2011
---
A. Hi Cannon,

I don't think that you will find a color chart specifically for primers. If you wish a particular color you could use FED-STD-595 as a reference tool.

All primers released to MIL-PRF-23377 should be listed on the DoD QPD that that can be found on their assist quicksearch website, these tend to be standard colors, with a little variation.

You could try talking directly to the manufacturers of the primers if you wish (the likes of PPG, AKZO, Deft, Randolph etc...) to see what they have or what they may be able to generate for you.

Best of luck.
Brian Terry
Aerospace - Yeovil, Somerset, UK
---
---
Q. Applying MIL-PRF-23377 Type 2 (Green) primer to a flat finish? To start, I've been working in the aerospace industry for around six years, namely in the painting of commercial and military parts for whomever pays money to my company.

I've painted with all manner of primers and topcoats (e.g. BMS 10-11 type I and II, BMS 10-83, MIL-PRF-85585, -85285 etc.), but I haven't found a good way to apply this one paint.

It's a low-IR reflective primer that I mostly see for parts used on a certain helicopter company's products; the beast of a paint applied to the MIL-PRF-23377 Type II spec.

The problem is, our customers like the finish to look flat, but applying the primer to the paint manufacturer's instruction seems to make it come out mottled and glossy. I know that this question is pretty obscure, and I don't expect an answer, but I saw this forum while researching the subject, and I figured, "hey, why not?"
Chris Stapleton
Aerospace Industry Painter - USA
June 9, 2014
---
A. Hi Chris,

MIL-PRF-23377 paints are usually pretty good at doing exactly what it says on the tin when used in accordance with the manufacturers technical data sheet (TDS). Does your customer have some sort of strange mixing or application requirement that doesn't meet the manufacturers TDS?

As stated in the previous posting many things can affect gloss levels, but I have found some paints are very sensitive to the mix ratio and the level of thinning, so make sure that is strictly controlled and that the viscosity of the paint is right before you spray it.
Brian Terry
Aerospace - Yeovil, Somerset, UK
---
June 27, 2014
A. We use the Mil-PRF-23377 from Akzo and it is most definitely glossy when used as instructed by the TDS.

When we switched from the MIl-P-23377 product we thought we had missed something as that was as flat as a pancake!

As Brian mentioned, stick with the manufacturers instructions and you won't go far wrong.
Adrian Yeo
Aerospace Surface Treatments - Chelmsford, Essex, UK
---
---
Class C1 vs. C2
Q. What are the advantages/disadvantages of using class C1 vs C2?
Darryll Fletcher
- San Luis Obispo, California, USA
November 10, 2014
---
---
MIL-DTL-53030
Q. My company has an order to make a aluminum part from 2024 plate. On the drawing it states to apply epoxy primer MIL-P-23377, and then apply a Green 383 top coat.
On the order there is a reference to MIL-DTL-53030.
Searching on line I see that MIL-DTL-53030 is an epoxy primer. That spec refers to a QPL, which shows several products.

My question is how does the MIL-P and the MIL-DTL specs co-exist? And in this case does the MIL-DTL call out supersede the MIL-P spec noted on the drawing?
David Murr
- St. Charles Missouri USA
November 7, 2016
---
A. Hi David. It looks like MIL-DTL-53030 coatings are chromate-free, and that MIL-P-23377 was superceded by MIL-PRF-23377 more than twenty years ago. Although MIL-PRF-23377 lists type "N" coatings which are chromate-free, it also says they can only be used in special circumstances. So my guess is that your customer is telling you that they want chromate-free coatings these days.
Although that is what I would assume is going on, you know the consequences of assumptions, and should now verify with your customer exactly what they've ordered and that you have the permission and authority to ignore the requirement for a MIL-P-23377 coating. Please note that per MIL-PRF-53030 section 6.1 "Intended Use", it is quite clear that this water-based chromate-free coating cannot be used on aircraft.
Regards,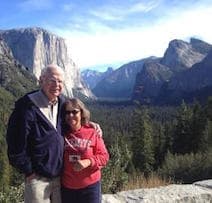 Ted Mooney
, P.E. RET
Striving to live Aloha
finishing.com - Pine Beach, New Jersey
---
---
Q. Is the M23377-1-C-2 the same material as the MIL-PRF-23377-1-C-2. Before I assume that the M2377-1-C-2 was superseded by the MIL-PRF-23377-1-C-2, I thought I'd better ask.

Thanks.
Mark Anderson
- Littleton, Colorado USA
February 23, 2017
---
A. Mark,
At some point a few years ago, the designations of most of the military standards got changed a little. The numbers all stayed the same, though.

If you look up this spec at https://quicksearch.dla.mil/qsDocDetails.aspx?ident_number=16259
you can see that it used to be MIL-P-23377 and is now MIL-PRF-23377.

It looks like M23377-1-C2 is the part identifying number for parts done with MIL-PRF-23377 Type I Class C2 designated coatings. (Paragraph 1.3 of the spec.)

Ray Kremer
Stellar Solutions, Inc.

McHenry, Illinois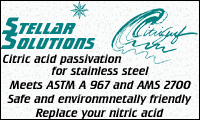 ---
---
Q. My company very recently got approved to start quoting govt/mil jobs - we are a small machine shop. It's my understanding that MIL-P-23377 type II primer has to be by a certified company and I cannot primer the part myself?
Is there any good reference books and/or online sites that I can easily reference mil specs - any advice would be appreciated. Thanks and have a blessed day
Glen Abney
Genesis Machine and Tool - Cynthiana Kentucky USA
October 24, 2017
----
Ed. note: Mil specs are available without charge at quicksearch.dla.mil/
---
---
Q. Is MIL-PRF-23377 equivalent to BMS10-11?
Ian McFarland
Engineer - Chula Vista, California
August 1, 2022
---
A. Hi Ian. There are paints which comply with both MIL-PRF-23377 and BMS 10-11, so in that respect, yes, they are 'equivalent'. But specs can have different inspection criteria or other requirements in them, so complying with one does not guarantee compliance with another even when they are generally similar. You must get access to the spec in question and insure that you are actually complying with that :-)
Luck & Regards,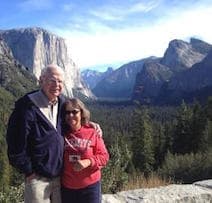 Ted Mooney
, P.E. RET
Striving to live Aloha
finishing.com - Pine Beach, New Jersey