topic 42020
Black oxide and skin burns
(2006)
I have a customer who is reporting burns and skin irritation from parts that have been black oxide finished. There is a white soda type material that is leeching from weld gaps and cracks. Is this normal? Is there something that can be applied to the metal to neutralize the white soda material, remove it or render is harmless to the skin?

Is an acidic solution required for cleaning the parts prior to the application of the black oxide? Is this where the white soda substance is coming from or is this from the chemical composition of the black oxide finish itself?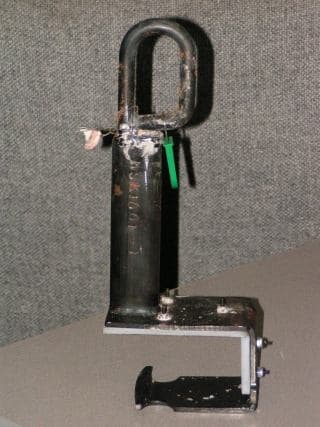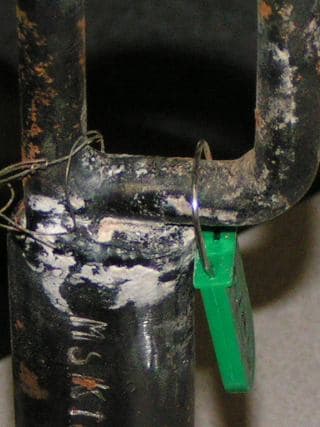 Daniel Richards
- Rochester Hills, Michigan
---
(2006)
The plating shop, whether it be in-house or a subcontractor, must fix this problem, Daniel. Black oxiding is done in a solution that is extremely high in caustic content and must be thoroughly rinsed!
This is a matter of bad execution, not bad selection of finish. It is very common that a useful process requires noxious chemicals to accomplish; for example, food processing equipment is electropolished in very highly concentrated acids, which obviously must be thoroughly rinsed, just as your parts must be.
Ted Mooney, P.E. RET
finishing.com
Pine Beach, New Jersey
---
(2006)
I would also address this problem with the welding contractor, have him make sure his welds are free of voids, which will entrap the solution. Its very nice when both a manufacturer, and coater of a part work together to solve a problem. I couldn't tell from the picture, but if that part is hollow, it would be unreasonable to expect the plating contractor to thoroughly rinse out any processing fluids that have become entrapped in a hollow part that has been sealed by poor welds.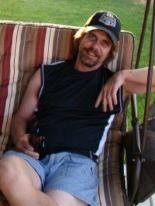 Marc Green
anodizer - Boise, Idaho
---
(2006)
You're certainly correct, Marc, and I completely missed the fact that that tube is probably hollow! Better wake up the engineer, too. There probably could and should be large holes somewhere.
Ted Mooney, P.E. RET
finishing.com
Pine Beach, New Jersey


This public forum has 60,000 threads. If you have a question in mind which seems off topic to this thread, you might prefer to Search the Site