Where the world gathers for
plating, anodizing, & finishing Q&As since 1989
-----
Filtering 20 Liter tanks
2000
I have the problem of filtering my home built plating baths (acid copper and acid tin). The proper solution would install a complete chemical pump and filter system using filter cartridges. I will only be using the bath once or twice a week so I don't need such a permanent setup. I would like do it cheaper without requiring a pump. I have thought about siphon into another tank and then back again feeding through a filter bags. I could to this once in a while to keep it clean. Filter bags for this purpose are only available in the 1000s so this is also no good. Other option is to buy the relatively cheap filter cartridges and make up a simple housing from PVC drain pipe (or buy the proper sealed housings). Then gravity flow through this from one tank to the other. Are there any other low cost alternatives to filtering a 20 liter tank just once in a while ? If I get cartridge what grade should I need ? Should 3 µm nominal particle retention be good enough ?
Adam Seychell
- Melbourne Australia
---
2000
Adam,
You mention a 3 micron filter but say you don't want to use a pump. Ah.
If you opt for such a fine filter, then it'd probably plug up pdq and you;ll get no flow.
Gravity feed is super IF you can get enough head height to increase the pressure (to trickle feed through the filter)
Volvo now have a PLASTIC oil filter which uses a removable oil filter cartridge. But you'd be better off with a local brand, I'm sure. Cheaper,. too.
Simplicity is the key note. Filters, that is round filters made from PP are available from, I think, l00 microns right down to l micron or so.
If your plumbing is going to hooked up to the top of the tank, ie. an overflow, consider a rudimentary prefilter using a Jaycloth or multiple Jaycloths. Ensure that outlet is much larger than you need, i.e., not 1" or so but 3" or larger in diameter. Have it go out horizontally. Then bush it down to 1" or so dia.
That horizontal outlet should ideally extend into the tank by a few inches (yes, I'm sorry, but we normally talk inches over here not metric ... )the Jaycloths are then draped over the front of the outlet but easily removable. Crude, rude, inexpensive as hell AND IT WORKS. I;ve used that design, but somewhat more refined, as a prefilter on Assay acids which contain macro solids prior to entering the neutralization tank sett=up.
Anyhow, there are some ideas which I'm sure you can improve upon. Let me know if this helps, svp!
Cheers!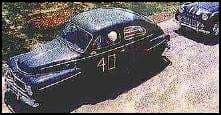 Freeman Newton
[dec]
(It is our sad duty to advise that Freeman passed away
April 21, 2012. R.I.P. old friend).