Where the world gathers for
plating, anodizing, & finishing Q&As since 1989
-----
Electroless Nickel Plating of Powder Metal Products
2000
Q. I am working for a small plating company. They are having trouble achieving a quality electroless nickel plating on powder metal products. Does anyone have any suggestions for pretreatment and process control that may help? Thanks in advance for your assistance.
David J. Zeese
BMT - Indianapolis, Indiana USA
---
2000
A. David:
From your letter, I do not know the nature of the problems you are experiencing. I do know that many powder metal companies resin impregnate their parts before plating. Resin impregnating seals the porosity in the part and provides a much better plating surface.
Richard Toms
- Macon, Georgia
---
2000
A. I have plated on a limited basis EN on powdered metal parts. If the parts are being impregnated ( and done correctly), the other area of concern is proper surface prep of the parts. My experience has been the alkaline cleaning may need to be adjusted to properly remove excess resin. Electrocleaning can be detrimental, it tends to open up pores, and you need to watch any pickling steps. It worked for us to go with a stronger acid a shorter period of time if it was needed at all. Also, beware that the powder that makes up the part probably contains other metals than iron such as copper. Good Luck!
Mike Wells
- jamestown, New York
---
2000
A. of David, Resin impregnation is a remedy that will fill the porosity voids in your powder metal parts and provide a much better surface for plating. As well, you will get increased machinability through this process. The thing to watch for when using resin impregnation is cleanliness. Although there is no specification for actually cleanliness required, the cleaner the part, the better the process works.
Joe Babcock
- Ann Arbor, Michigan
---
---
September 29, 2011
Q. Recently I've been having trouble with plating some spherical parts that are under 1 mm in diameter. The amperage formula we use does not seem to hold up to these very small parts. They burn, peel or don't plate at all. Are there any different formulas or other factors I can try or tweak in my own formula?

Thanks
Scott Cooper
plating shop employee - Santa Barbara, California
---
October 3, 2011
A. Most math is going to give you finite answers. If your formula has always held up before, I doubt it is going to fail now. Are you electroplating these? Are you doing a lot at once? Are you getting the current equally from part A to part Z? Is the material they are made of any different? How about your rectifier? Most of our rectifiers have 4 decimal points, but if I tried to set something at .001 amps, it would not plate even if the current density was high enough.
Jim Schwartzmyer
- North Tonawanda, New York, USA
---
October 5, 2011
A. I think we need a bit more information; firstly have you ever succeeded in plating these small spheres? Secondly what are the spheres made from? Thirdly, what is your complete process? Fourthly, what are you trying to plate them with? Fifthly, what is your formula?

Trevor Crichton
R&D practical scientist
Chesham, Bucks, UK
---
September 2013
A. Hi. In addition to what the responders have already told you, it is true that plating powders and very small spheres can be different than other plating operations. You have a huge amount of surface area compared to the tangent volume of plating solution and it affects all sorts of things like migration through the boundary layer, local starvation, local overheating, etc. If you consider the explosions that have occurred in flour factories, and factories dealing with virtually any sort of dust, you'll recognize that a very large surface area can change everything.
I was lightly involved with a shop that plated metal powder for sintered products (in my case, plating the powder before the sintering -- not after, as in the case above), and I know that they had to independently develop their own plating processes because standard processes were completely unpredictable, and some typical activation processes reacted explosively. 1 mm diameter is significantly bigger than such powders, but is still much smaller than most platers would be familiar with. Good luck.
Regards,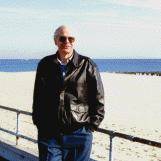 Ted Mooney
, P.E.
Striving to live Aloha
finishing.com - Pine Beach, New Jersey