Where the world gathers for
plating, anodizing, & finishing Q&As since 1989
-----
Copper plating problems
2000
My name is Trey McCants and I am a student.
I have been working on a science project where I am testing which chemical salt of copper is more efficient in coating brass keys. The salts I am using are CuCl, CuSo4, and CuNo3. I began my experimenting by using a tenth of a mole solution of CuSo4 and I then had to divide that by 4 because I had a 250 Ml burette. I am using a 2.5 v current from a DC powerpack. I dip both the key and the copper sample in HCl and then use 0000 steel wool [affil. link] to clean them. When I begin my experiment the key begins to take on a black coat within a few minutes of electroplating. I don't know what mistake I am making. Could you please suggest some places where I am going wrong. Also do any of these chemicals create gases when used in electroplating.
Thank you,
Trey McCants
- Seneca, South Carolina
---
2000
2-1/2 volts is probably too much. I would think that 1-1/2 volts would be plenty.
HCl is probably okay, but is not much of a cleaner. I'd use Pumice [affil link] and a little dishwashing liquid with a toothbrush instead (or at least prior to HCl dip).
It is possible to separate water into hydrogen and oxygen, and also to generate chlorine gas from the copper chloride, although you'd probably need more than 2-1/2 volts for the latter. You can't electrolytically decompose sulphates; and I don't think you can decompose nitrates but I'm not sure.
I don't know what the black stuff might be, but possibly it's finely divided copper from dissolving the zinc out of the brass.
Nitric acid is an oxidizing acid and you are trying to reduce copper onto your cathode, so it's working against you.
Try 1-1/2 volts, the pumice cleaning, and no HCl.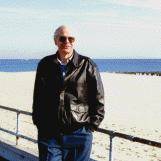 Ted Mooney
, P.E.
Striving to live Aloha
finishing.com - Pine Beach, New Jersey