Where the world gathers for
plating, anodizing, & finishing Q&As since 1989
-----
Embrittlement "saving"
2000
Once parts have been determined to have hydrogen embrittlement failure, is there a way to "save" the parts? I have heard several different theories from; the embrittlement can still be baked out to re-strip and re-plate the parts to the parts are junk. Is there a definitive answer out there?
Kevin Almquist
- Danielson, Connecticut
---
First of three simultaneous responses--
2000
The definitive answer is the specs that you must comply with. Lacking a specific spec, then what are your customers desires. If you are the user, what level of risk are you willing to accept (read as law suit).
Once a part has been embrittled, it is damaged. Significant rebaking will minimize, but not eliminate all of the damage.
Annealing and rehardening will remove a lot more of the damage.
You must comply with the federal "fastener" law if it applies to you. Jim
James Watts
- Navarre, Florida
---
Second of three simultaneous responses--
2000
Dear Mr Kevin, I have practical knowledge that baking even after a long time works to bring down tensile failure. But whether this is on account of a tempering effect on the steel or whether the hydrogen is diffusing out I can't say as the rule is to deimbrittle within 4 hours of plating.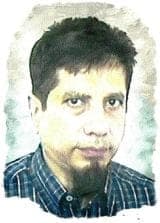 Khozem Vahaanwala
Saify Ind

Bengaluru, Karnataka, India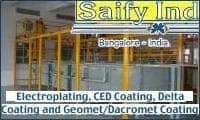 ---
Third of three simultaneous responses--
2000
Hi Kevin,
A definitive answer? No, I don't think so. Testing should be done on a part by part basis. I have plated parts (fasteners) that the customer thought failed and the customer then rebaked (vacuum oven) the parts (5 days after plating) and in his mind the problem was corrected. Other fasteners we plated and questioned were striped, baked, and then sent out for rehardening (furnace treatment) and replated that worked out fine. And, other parts we junked (cost of the above treatments cost more than the part and/or not sure the treatment would work in this case). As the plater, we always asked for ALL of the scrapped parts back before giving a credit, (call it peace of mind). Some times the customer is asking you to plate a part that is too hard and should not be ELECTROplated, if you do the job be sure to write (must document) the customer to tell him/her that in your opinion the job should not be ELECTROplated (saved many a plater big money). Remember that the Rockwell numb! er is really the mid-point of a range (some parts will be harder than others), so sample enough parts to find a representive sample.
Hope this helps. Fred Mueller, CEF
Fred Mueller, CEF
Wendt Dunnington - Royersford, Pennsylvania
---
2000
I have another question based on Mr. Mueller's response. Is there a rule of thumb that applies for component hardness suitable for electroplating? (i.e. an upper limit)
We have some fasteners zinc plated that are about 1250 MPa UTS (80+ tsi UTS / 42 HRC), which are then de-embrittled. Is there a significant risk of failure using material of this hardness? Please advise.
Many thanks.
Wayne Ward
- England