Where the world gathers for
plating, anodizing, & finishing Q&As since 1989
-----
Improve zinc chromating or shift to brass plating
2000
We are a manufacturer of continuous/piano hinges and we have our own plating set-up. From cold rolled steel strip, our product is manufactured and then electrocleaned-rinse-zinc plated (non-cyanide alkaline)-rinse-nitric acid dipped-rinse-chromic acid dipped- rinse-rinse-oiled. And then our product is passed on as brass plated.
Our problems are:
1. we have difficulty achieving near mirror finish for our non-cyanide zinc plating but cannot go to acid zinc because the hinge have parts that are difficult to rinse and rust might start from the unrinsed solution
2. when chromating, we cannot achieve gold like finish
Can anybody advise us on our problems on this plating process? Do we need to change anything in our steps? Or should we go to brass plating itself? Is the process cyanide copper strike + acid copper + nickel strike + brass applicable?
Andrew Kaw
- Manila, Philippines
---
2000
I hope that 'passed on' doesn't mean what it sounds like :-), because I would not help a finisher try to fool the public.
Yellow chromate on zinc is a functional finish that happens to be a brassy color because it contains hexavalent chrome. There is nothing wrong with making it look as attractive as possible, but the object should be to make it look like well done chromate on zinc, not brass.
Regardless of which way you go, you have to solve the rinsing problem--because whether you switch to acid zinc, nickel with a brass flash, heavy brass, or nickel with a brass-tinted lacquer, you can't get proper results without thorough rinsing between each step.
The optimum appearance would come from nickel plating followed by a brass flash or a brass-tinted electrophoretic lacquer. Offhand I don't see advantage to copper striking and copper plating before the nickel plating. Good luck!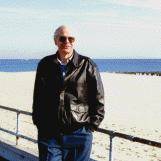 Ted Mooney
, P.E.
Striving to live Aloha
finishing.com - Pine Beach, New Jersey
---
2000
Dear Mr Andrew,
If you were really keen to get a brass look on steel hinges the process you are planning may cost just as much ultimately as manufacturing the component out of brass in the first place assuming cost of brass is five times the cost of steel.
Since a piano is purchased once in a lifetime it may be a good idea to pass on better value to buyers at least in this millenium and look at brass which may ultimately only marginally increase your mfg. cost.
If you really can't afford to do so then try to get as bright a deposit and as dark a yellow passivation as possible and go for an acrylic lacquer which has its own glossiness to give you a shine over the yellow and obtain a brass like finish. This may be a more cost effective than a PU lacquer or Bright Nickel + Brass which again will require a lacquer.
You may not need any copper at all and can go for Nickel + Brass + lacquer if you still want the brass plating only instead of the zinc . I don't foresee any serious corrosion problems if you use acid Zinc baths; don't be mislead by the term Acid.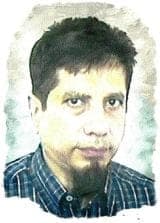 Khozem Vahaanwala
Saify Ind

Bengaluru, Karnataka, India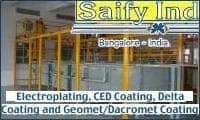 ---
2000
sir,
The problem is to be attacked from the point of process control.The solution must be maintained at optimum levels so that the max. brightness is achieved. This apart from proper pretreatment and rinsing at difft. stages will be able to achieve an attractive chromate finish which can be protected by a clear lacquer finish. I agree with Mr Vahanwala. Thanks.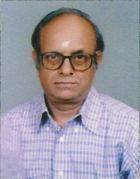 Subramanian Ramajayam
consultant - Bangalore, India
---
2002
Sir,
We doing a chromating process for zinc alloy components. First we wash the components in soapy water and in caustic soda and in nitric acid to remove the impurities of the components; and lastly we place it in chromating its ginthox acid. It takes too much time to be coated. Please tell me how to increase the speed of chromating and also tell me whether any other process is there for chromating.
Thanking you,
Lokkhesh Kumar C
- India
---
January 2012
Hi, Lokkhash. Proprietary chromates are available from the plating process suppliers if you wish to go that way. They will have trade-secret accelerators in them for faster processing. These days you will probably want a proprietary trivalent chromate so that your products will comply with RoHS requirements. Good luck.
Regards,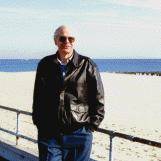 Ted Mooney
, P.E.
Striving to live Aloha
finishing.com - Pine Beach, New Jersey