Live! From beautiful Pine Beach New Jersey: Welcome to the world's most popular metal finishing website
topic 41998
Standard for number of hours in salt spray test for HDG
adv.
A discussion started in 2006 but continuing through 2019
2006
Q. Dear All:
Please, can you identify any standard for the maximum number of hours in salt spray test which the galvanized steel can stay before white rust, and also for painted steel?

Best regards,
Salah Salman
- Cairo, Egypt
---
2006
A. At first: there is no such thing as "this treatment gives so many hours NSS"; its dependent from many, many variables.

1) If there's no passivation product applied white rust will in general occur in less then 24 hours.
2) With a passivation it can go up to 72 hours with less then 5% white rust, depending on the type of passivation product and a lot of other variables in the total process.
3) With an anti-fingerprint coating (also called T.O.C.) protection can last 200 - 500 hours.
4) Painted (considering a good pretreatment has been applied prior to painting) salt spray test can be up to 1000 hours, again if all other variables are optimized.
Barry Groeneveld
- Heijningen, The Netherlands
---
2006
A. Salt spray is in some ways an unfortunate test to use for galvanized steel.
There are two types in common use, neutral and acetic acid. Neither of these does what we want in a test - that is to replicate nature on an accelerated time basis.

Further: the mechanism of protection in galvanizing is via the oxide layer that forms on the surface of the zinc coating. That oxide is removed in salt spray testing, exposing fresh unoxidized zinc which in turn corrodes and is removed.
So salt spray is a means of removing the coating in an accelerated way, but not really a replication on how galv lasts in the environment.

On the plus side, its a test that can be repeated with consistent results, and its widely used in other coatings.
Galv doesn't compare well with many coatings in salt spray, but does compare well in real life.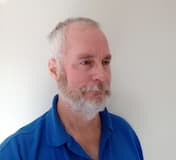 Geoff Crowley
galvanizing & powder coating shop
Glasgow, Scotland
---
---
White rust observed in GI pipe after 16 hours in salt spray test
January 12, 2019
-- this entry appended to this thread by editor in lieu of spawning a duplicative thread
Q. Dear sir,

We have observed white rust in GI pipe salt spray test after 16 hours.

It is really effected on pipe quality?
vijay heggere
- TUMKUR, India
---
January 2019
A. Hi Vijay. Barry tells us to expect white rust in less than 24 hours, but your question is too vague and lacking in context to say much else. Good luck.
Regards,
Ted Mooney, P.E. RET
finishing.com
Pine Beach, New Jersey
Striving to live "Aloha"
---
January 16, 2019
A. There cannot be a good reason to put galvanized material is a salt spray cabinet. The test is meaningless.
Why do this?
Salt spray is a good test for consistency between organic coatings, and gives an indication of life expectancy (though is not accurate). But it is a wholly inappropriate test for galvanizing. The salt spray destroys the very mechanism that galvanizing uses to give a good life in protecting the steel. Galvanizing protects by providing a barrier (as most organic coatings also do), but also, and more importantly an electrolytic protection as well. But being more reactive (the zinc) than the steel it is protecting, it needs some way to last longer itself. It does this by forming a layer of carbonates and oxides on the surface of the zinc. This tightly adherent layer preserves the zinc, and the zinc preserves the steel.
Put a galvanized item is a salt spray cabinet (conditions almost never experienced in actual life), and this layer is quickly eroded, allowing the zinc to be rapidly depleted. This gives a false idea on how the galvanizing will perform, rendering the test meaningless.
If someone asks you for salt spray hours for a galvanized coating, it shows they don't understand that test.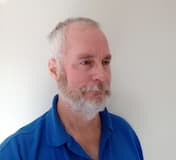 Geoff Crowley
galvanizing & powder coating shop
Glasgow, Scotland


If you have a question in mind which seems off topic, please Search the Site