topic 41946
Acid Pickling: hydrochloric vs. phosphoric acid
A discussion started in 2006 but continuing through 2017
2006
Q. We are using hydrochloric acid for pickling. But we wanted to use orthophosphoric acid for pickling. But HRCA scales are not removed properly by phosphoric acid. So shall we use a combination of HCl and H3PO4? If so, kindly let me know the ratio. Thanking you.
S.V. Aurobind
plating process supplier - Bangalore, India
---
2006
A. Hi,

In fact there is no use of phosphoric acid if you are using the same with HCl. Better you use HCl with suitable Inhibitor and a dip in 30% phosphoric acid bath after water rinse to get the phosphate ions over the metal surface.
Navin Maheshwari
- New Delhi, India
---
2006
A. It is better you use phosphoric acid 43% with 7% H2SO4 + TRIETHANOL AMINE 5% + BRICORR 288 OR STANNINE FROM RHODIA COMPANY 0.25% (anti corrosion) + NONY PHENYL ETHOXILATE 0.5% + WATER.
Farshid Farzanegan
manufacturer for PT material - Tehran, Iran
---
2006
A. If you ask about steel pickling you can use hydrochloric acid only with Inhibitor to remove the scale and corrosion without any etching to the steel surface at room temperature at 30 - 40 % with a good ventilation.
Ali Gomaa
- Cairo, Egypt
---
---
October 10, 2014
Q. Would someone happen to know why hydrochloric acid is prefered rather than phosphoric acid for pickling? Additionally, what sort of Iron phosphate precipitate forms when pickling with phosphoric acid?
Howard Bosae
- vanderbijlpark,Gauteng, South Africa
---
October 2014
A. Hi Howard. HCl is more aggressive than other acids like phosphoric, so it is preferred as being a more capable pickling agent. The problematic term, however, may be 'pickling' ... to some people it means removing heavy scale, while to others it means a mild acid dip. I'm not sure of the exact compounds formed, but phosphoric acid converts red rust to black rust, whereas proprietary iron phosphate solutions may contain various modifiers, as well as incorporating cleaning agents.
Regards,
Ted Mooney, P.E.
finishing.com
Pine Beach, New Jersey
---
October 13, 2014
A. HCl is somewhat cheaper. A drum does not weigh as much. The spent phosphoric tends to slime up the waste water treatment system.
The chlorine gas and the HCl mist are 2 drawbacks.
James Watts
- Navarre, Florida
---
October 15, 2014
Q. Thank you all.

The reason I was asking about phosphoric acid is because for our galvanizing acid dip line we use 16-30% HCl and pickling we use 16% HCl.The problem we are experiencing is from our effluent plant as we pick up high chloride concentration and electrical conductivity as a results of using HCl in our process.
Howard Bosae
- vanderbijlpark,Gauteng, South Africa
---
October 17, 2014
A. Don't know about your jurisdiction, but usually regulations are much more permissive of chloride than phosphate which causes eutrophication.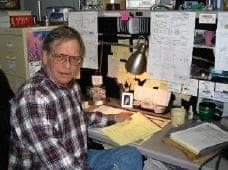 Jeffrey Holmes, CEF
Spartanburg, South Carolina
---
---
Pickling steel in phosphoric acid
October 20, 2017
-- this entry appended to this thread by editor in lieu of spawning a duplicative thread
Q. I am planning to conduct pickling for a carbon steel pipe using phosphoric acid. Could you please advise on what surfactant can I use for this process. Thank you
Lokesh Naga
- Selangor Malaysia
---
October 2017
A. Hi Lokesh. We appended your inquiry to a thread where Farshid Farzanegan offers his suggestion.
But you may or may not be using the word "pickling" the same way that I would use it. Please explain what you are trying to accomplish by dipping the carbon steel pipes into phosphoric acid, i.e., what condition they are in or what steps they've been through before the pickling, and what your intended next step will be after pickling, whereby you feel dipping them into phosphoric acid is appropriate at that point. Thanks.
Regards,
Ted Mooney, P.E. RET
finishing.com
Pine Beach, New Jersey
Striving to live "Aloha"


This public forum has 60,000 threads. If you have a question in mind which seems off topic to this thread, you might prefer to Search the Site