Live! From Pine Beach NJ: The world's most popular metal finishing website, and the internet's friendliest corner
topic 41804
Differences between SS304 and SS316 stainless steel
adv.
A discussion started in 2000 but continuing through 2018
2000
Q. We are presently quoting a project that requires a design suitable for operation in a high saline environment. Our equipment is made of a welded construction using, 304 (7 gage), Stainless Steel sheet metal reinforced with 1/4" stiffeners. My question is, should I be using 304L S.S. or 316L S.S.?
Robert Boyer
- Charlotte, North Carolina
---
2000

A. Despite the considerable expertise of the participants in this forum, I think that you should not rely on responses here to make this decision. Materials selections, especially those involving corrosion, are often tricky even when all available information is taken into consideration.

In general, the addition of about 2% molybdenum in T316 stainless steel will provide better resistance to pitting corrosion and stress corrosion cracking in a saline environment than T304. Whether the difference will be significant and worth the cost in your application will depend on the specifics of the service environment, function of the equipment, life expectancy and other factors. If the environment is sufficiently severe, T316 may not even be adequate.




Larry Hanke




Minneapolis, Minnesota





---

2000

A. Robert:

Both alloys are subject to attack from chlorides. I would use 304 and plate with electroless nickel for protection.

Dan Weaver




- Toccoa, Georgia





---

2000

A. Robert:

You may need to use a higher alloy, depending upon the application. Neither 304L nor 316L offer great resistance to saline solutions on a long-term basis.

Ed Bayha




Metal Coating Process Corporation - Charlotte, North Carolina




---
2000
A. Larry Hanke suggested that 316SS is resistant to stress corrosion cracking. In fact it is not and many 316 boat fittings under stress have failed by this mechanism with sometimes dire results. 316 is usually recommended for marine atmosphere use including boats. What is not clear in the question is what constitutes the 'high saline environment'.
The Nickel Development Institute will gladly give you good technical advice on which alloy to use. Regards from 'Up Over'.
Mario Pennisi
- Brisbane, Queensland, Australia
---
March 31, 2011
Q. Did you eventually utilize the SS-316L?
Is it withstanding the saline environment?
Shawn Bedecee
- Port of Spain, Trinidad and Tobago
---
---
To minimize your searching efforts and to offer multiple viewpoints, we've combined some threads into the dialog you're viewing. Please forgive any resultant repetition or failures of chronological order.
---
---
ADVANTAGES OF 316L OVER 304L
2001
Q. DEAR SIR/MADAM:
I AM INTERESTED IN KNOWING ABOUT THE ADVANTAGES OF 316LSS OVER 304L. MY QUESTION IS PRIMARILY RELATED TO THE DIFFERENCES IN PROPERTIES OF BOTH OF THESE TYPE OF STEELS. I WOULD LIKE TO ENQUIRE AS TO WHICH OF THESE WOULD BE MORE SUITABLE [IN LONG TERM] IN A NORMAL ENVIRONMENT TAKING THE FOLLOWING FACTORS INTO ACCOUNT :- CORROSION, SCRATCH AND MICRON PLATING. THANKING YOU
YOURS TRULY,
SUBOOR AHMED
- Hong Kong
---
2001
A. Hello Suboor!
The difference between 304L and 316L stainless steel is the roughly 2% by weight molybdenum in the 316L, and that difference gives 316L better pitting corrosion resistance in some media, such as seawater. You'll find a lot of additional information on these two austenitic stainless steels, and many other alloys, at the Nickel Development Institute website at www.nidi.org. They send out technical information for free, to further the cause of their favorite element. Much of their material is in downloadable pdf files, so it is worth the time to thoroughly peruse their site.
Another worthwhile site for stainless steel information is at www.atlas-steels.com.au/techinfo/, the technical information page from Atlas Steels, a stainless steel distributor in Australia.
Good luck!

Lee Gearhart
metallurgist
---
2001
A. Hi, Ahmed!
You can see physical and chemicals properties of SS in following site www.matweb.com.
Good luck.
Efim Ruchman
Amza - Israel
---
---
Choosing 304 vs. 316 Stainless Steel Mirror Polished bathroom fittings?
2003
Q. We have a dilemma whether to use 304 or 316 Stainless Steel in manufacturing bathroom fittings with the mirror polished finish.
Is there a chance of tea staining occurrence if used within 5 km from the sea shore?
Thank you,
Zoran Desovski,
Design Engineer
- Sydney, NSW, Australia
---
2003
A. Being 5 km from the ocean should be sufficient in a bathroom to use 304SS. IF there is any normal problem in the area with mist from the ocean, you would want to use 316SS.
Lee Kremer
Stellar Solutions, Inc.
McHenry, Illinois
---
December 27, 2008
A. The sea may or may not be a problem, but the quality of the water used in the bathroom is more important.

304 will not resist corrosion as well as 316, but you also have to consider the surface toughness in this application as it will be cleaned under unknowable circumstances--perhaps using acidic and/or abrasive cleaners along with whatever trace chemicals are in the local water.

It is the oxide layer on the surface which actually prevents the SS from rusting, and the oxide layer can be injured.

316 is more resistant to acids than 304. There is a possibility that another steel would be a better choice, check with your steel supplier.
Charles M. Barnard
- Menomonie, Wisconsin
---
---
Use of SS 304 vs SS316 vs SS 316L in a phenolic environment
2003
Q. In a phenolic vapor environment (coke quenching operation in coke oven battery) what should be the piping material in quenching tower to have longer life? Due to price difference, we ask whether SS 304 or SS316 or SS 316L be used as a cost effective solution. Please advise.
Thanking you,
ATISH BARUA
CONSULTANT - RANCHI, JHARKHAND, INDIA
---
---
2005
Q. We are manufacturing packaging equipment and just sold a project to China, we would like to select the best Stainless Steel and wonder if we must used the SS316, we are trying to find a selection guide, the only information we have tell us that the SS316 would not perform better.
Humidity 95-98%
Tropical environment
Temperature can drop from 40 to 0 °C during night
There is condensation on equipment and accumulation of corrosive dust on it.
Products: 1 line-Salt NaCl, 2 line ammonium Chloride Nh4Cl, 3 line light and heavy Soda Ash Na2COl
Patrick Couturier, Eng Jr.
- Canada
---
2005

A. Neither 304 not 316 stainless will stand up to a chloride environment. Perhaps you should investigate duplex or super-duplex stainless steels (2205 or 2507) for these service conditions.


Bill Reynolds
consultant metallurgist
Ballarat, Victoria, Australia
We sadly relate the news that Bill passed away on Jan. 29, 2010.



---

2005

A. T316 will perform better than T304 in chloride, however neither may be entirely satisfactory. I'd suggest you look into duplex stainless alloys for this application.




Jeffrey Holmes, CEF




Spartanburg, South Carolina




---
---
May 3, 2013
Q. Hello, please help me,
I don't know how to choose 316L or 304L stainless steel for coating?
fahime rafiaei
- Tehran,Iran
---
May 6, 2013
A. Hi Fahime. If you are thinking of coating something with 316L or 304L stainless steel, forget it -- you cannot electroplate or otherwise deposit stainless steel. Your only option for that is "cladding" (nickel plating sheets of stainless steel and sheets of plain steel, and then autoclaving them in a sandwich and rolling them down to a desired and do-able thickness). Good luck.
Regards,
Ted Mooney, P.E.
finishing.com
Pine Beach, New Jersey
We need "Aloha" now more than ever
---
---
2006
Q. Hi
I work for a company which works in promotions. My client has said that the minimum quality they will accept is SS316 for hip flasks. We usually use SS304 (18/8) stainless steel for ours. So please can someone tell me is SS316 an 18/10 material or is it something very different. I would really appreciate your soonest assistance.
Christopher H
[last name deleted for privacy by Editor]
promotional merchandise - London, England, UK
---
2006
A. Good afternoon:

304 and 316 are both austenitic stainless steels, but 316 has about 2% Mo added. In addition, the Ni and Cr composition ranges are different for these materials.
Steve Bizub
- St Louis, Missouri
---
2006
A. 316 SS also contains about 2.5% molybdenum for improved resistance to corrosion from chlorides (found in salt, seawater, sweat, etc.). Lots more info on the Internet.

The customer is always right!
Ken Vlach
- Goleta, California
Finishing.com honored Ken for his countless carefully
researched responses. He passed away May 14, 2015.
Rest in peace, Ken. Thank you for your hard work
which the finishing world continues to benefit from.
---
2006
A. Mr Christopher H.

I believe this enquiry stems from a concern your principal has about the corrosion resistance of stainless steel as to how long it will last once manufactured and sold, and how long will the Stainless steel remain inert to the excitement within (the alcoholic materials)

There exist a series of solutions designed for the Passivation of Regular and exotic grades of Austenitic grades of SS which function by removing the corrosion prone free iron from the surface of the SS leaving behind a Chrome and Nickel rich layer.

This effectively protects, enhances life and does not change any other characteristic leaving the surface exactly as spectacular as before.

It is well known that free iron on Stainless steel changes the taste of alcoholic beverages somewhat. These passivating solutions are made from FOOD-SAFE materials and are certified for use in Breweries.

I cannot provide commercial info but as a consultant I am findable if you wish, on this website.

Regards,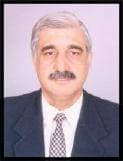 Asif Nurie
- New Delhi, India

With deep regret we
sadly advise that
Asif passed away
on Jan 24, 2016
---
January 10, 2009
A. Mr Christopher H,

Basic difference between SS304 & S316.

First of all I tell you one thing, Both material having 16-18% Cr.
1. SS316 having high corrosive resistance in compare to SS304.

2. SS316 is more easily welded than SS304.
Chetan Sharma
- India
---
---
2007
Q. Can stainless steel grade 304 be used as hardware (nuts, bolts and washers) for lead acid batteries instead of stainless steel 316?
Mohammed Al-Jofaish
Consumer - Dhahran, Saudi Arabia
---
2007
A. Hi there,
304 is a cheap grade,try using a magnet on it and see that it sticks to the metal.
Ken Foyn
- Durban, South Africa
---
---
March 24, 2009
Q. Sir,
I am looking for a material SS304 to be used for one of our project. It seems from your question that you know about this material. Kindly tell me what is the composition of SS304.
devadas babu
DEFENSE - chennai, Tamilnadu, INDIA
---
March 2009
A. Hi, Devadas. Just google this phrase: '304 stainless composition'. Each of the first dozen hits will give you what you seek.
Regards,
Ted Mooney, P.E.
finishing.com
Pine Beach, New Jersey
We need "Aloha" now more than ever
---
---
July 2, 2010
Q. One to one comparison or difference between SS304 & SS316?
Mandar Bakshi
product designer - Indore, M.P., India
---
July 7, 2010

Hi, Mandar. Some of the salient differences have already been pointed out in this thread and other threads here. If you can please tell the readers exactly what you want to build and what environment it will see, they will probably be very happy to apply their years of experience to help you decide which way to go. Thanks!
But for the complete line-by-line differences "by the book", covering the compositions, mechanical properties, fabrication steps, applications, benefits, and cautions about applying each material in any application & environment, you would need to study a book (or maybe take a course). People can help you select a stainless steel for your particular application, but they can't possibly condense books and years of experience into a paragraph :-)
Regards,
Ted Mooney, P.E.
finishing.com
Pine Beach, New Jersey
We need "Aloha" now more than ever
---
---
To minimize your searching efforts and to offer multiple viewpoints, we've combined some threads into the dialog you're viewing. Please forgive any resultant repetition or failures of chronological order.
---
---
March 31, 2011
Q. For Waste Water application, tertiary filtration - would filters be required to be fabricated in 316 or 304's would be able to handle it? Would there be an advantage on the 304, say chlorine resistance if there is?

Thanks,
Al
Al Soco
- Manila, Philippines
----
Ed. note: Please see response from Ray Kremer on January 21, 2016.
---
---
November 3, 2011
Q. Hi, currently we are planning to buy grease trap device for our company. The device is made of SS304 material. Can anyone advice whether is it a better choice to get the device made of SS316.
Ruthiraan Mani Maran
- Penang, Malaysia
----
Ed. note: Please see response from Ray Kremer on January 21, 2016.
---
---
February 18, 2012
Q. SS304 or SS316 pipe for potable drinking water use, which one is recommended ? why ?
Jack Ho
- Hong Kong
----
Ed. note: Please see response from Ray Kremer on January 21, 2016.
---
---
304L S.S. vs. 316L S.S. in a high saline environment
October 1, 2012
Q. I too want to know which type of SS is best suited for use in saline air atmosphere. Application is pipe and it is to be installed in open space near the sea shore. Pipe is sufficiently elevated and it will never come in contact with sea water. Only it will see atmospheric air which will be saline due to proximity to coast. Can SS 304 be used with some coating on it?
Please advise.
SK Sharma
- Mumbai, Maharashtra, India
----
Ed. note: Please see response from Ray Kremer on January 21, 2016.
---
---
January 20, 2016
-- this entry appended to this thread by editor in lieu of spawning a duplicative thread
Q. Am trying to chose a grade of SS for handling ethanol/alcohols and also best for foods. Which is appropriate, 304 or 316?
chika osuagwu
Pharmaceuticals - Idimu, Lagos, Nigeria
----
Ed. note: Please see response from Ray Kremer below.
---
January 21, 2016
Well, here's a nice long-running thread with some unanswered posts going back a ways.

Chika:
Either is probably fine, though if anybody plans on using a chloride based cleaner on a regular basis (not uncommon with food equipment because bleach and similar chemicals are often viewed as the default sanitizer) then 316 might be better to have.

SK Sharma: 316 in marine environments, always.

Jack Ho: Either should be fine for potable water.

Ruthiraan Mani Maran: A grease trap? Probably either is fine.

Al Soco: Wastewater treatment plants are apparently pretty corrosive areas too, so I would stick to 316. If you just mean a wastewater stream from a manufacturing plant, it depends on what's in there. Always 316 for better chlorine resistance though.

Ray Kremer
Stellar Solutions, Inc.
McHenry, Illinois
---
---
February 4, 2017
Q. Hi dears,
I want to know is it possible to change the material for de-mister knitted meshes in some tanks form SS316 to SS304?
Elimo Gharibi
MME - Tehran,Tehran,Iran
---
February 2017
Hi Elimo. They are available in 304SS as well as 316SS, so it is certainly possible and often done. But it is hard for people who don't know you, your product, or your expectations to predict whether you will be satisfied. I'd say try it :-)
Regards,
Ted Mooney, P.E. RET
finishing.com
Pine Beach, New Jersey
We need "Aloha" now more than ever
---
February 1, 2017
Q. Hello,
I have learned a lot about the properties of Stainless Steel reading through your posts.
My application is to replace a heat deflector for my grill (once and for all) if possible and safe to do so. This is the third time the mfgr supplied heat deflector has rusted out. I am looking for sheet stainless steel that I can have cut and bend to specification.

Is there is a safe combination of properties and gauge that is up to the rigors of being exposed to the temperatures of a propane grill and the elements of the outdoors and at the same time not expose our family to harmful toxins when cooking?

Thanks for taking time - Have a great year !
Mike

Mike LaRussa
Consumer - looking for alternative to mfgr replacement part - Chesapeake, Virginia, USA
---
February 2017
A. Hi Mike. You can always find one or more people who think any material of construction is "toxic", but stainless steel pots & pans of many different grades are routinely used for cooking in kitchens by tens of millions, maybe hundreds of millions, of people. 316SS heat deflectors will probably last forever. Good luck.
Regards,
Ted Mooney, P.E. RET
finishing.com
Pine Beach, New Jersey
We need "Aloha" now more than ever
---
---
September 7, 2018
Q. Which one of SS is better: 304 or 316L for a chinese box BBQ?
I mean, Caja China. I was planning to build a caja china with aluminum 6 mm but I got a suggestion for Stainless Steel with a galvanized coating. The issue is that SS has grades and I am researching which one is heat resistant over 250 to 350 °C exposure.

Thank you
Hector Torres
DIY Builder - Australia
---
September 2018
A. Hi Hector. I think you're confused about the 'galvanized coating'. Stainless steel does not need and should not have a galvanized coating.
304 stainless steel is probably adequate, but 316L is more expensive more corrosion resistant, and 'better'. Please consider, though, that whichever material is used will likely get at least surface rust if you do not passivate it. Good luck.
Regards,
Ted Mooney, P.E. RET
finishing.com
Pine Beach, New Jersey
We need "Aloha" now more than ever


If you have a question in mind which seems off topic, please Search the Site