60,000 Q&A topics -- Education, Aloha, & Fun
topic 41678
Better racks/jigs to fix plating defects on hand tools
2006
Q. I was using a jig for hand tools in the nickel tank for the past 2-3 weeks. But the result is not at all satisfactory. This is because the rejection rate is very high because, where the jig holds the tool, at that spot I am repeatedly getting a yellow spot and the nickel doesn't get coated there.
So I would like help in this regard and would like suggestions on the design and the material of the jig to be used. Also please specify what are the required current, nickel requirements in the tank which uses approx. 32 jigs in one go?
if this jig is successful, it would increase the efficiency many fold.
Sachit Chowdhary
student- engineer - Punjab, India
---
2006
A. You can use Teflon coated hangers for hand tools. It is definitely helpful to avoid chrome yellow mark.
Vikas Shrama
- Gurgaon( haryana), India
---
2006
Q. I have the same problem. I used jigs that are plastisol coated. Would you give me any more about Teflon ?

Thank you
K.CHATUPORN
- BANGKOK, THAILAND
---
2006
A. Any place that the jig touches is going to leave a mark so the whole idea is to have the contact point as small as possible and still carry the load. The next way is to insulate the jig to as close as possible to the actual contact point that it does not serve as a robber or thief. It can not be so large that it shields the part or you will get very thin or no plate. Professional jig makers will use copper to carry the main load and plastisol coat it so that it does not plate. Smaller coated copper will be used to carry the feeder loads and finally very short spring clip attachments might be made of stainless steel with these using a very thin insulator coating.

The best method is to make the contact point where it will not show when the tool is assembled. The rack (jig) may be a lot harder to build, but it will save a lot of grief.
James Watts
- Navarre, Florida
---
March 21, 2011
-- this entry appended to this thread by editor in lieu of spawning a duplicative thread
Q. HELLO SIR,
WE ARE USING NICKEL CHROME PLATING IN HAND TOOLS, BUT WE ARE FACING PROBLEM OF YELLOWISH IN CHROME IN PLACE OF WIRE WHICH BINDS THE PRODUCT.IF WE USE JIG OR FIXTURE THE PROBLEM DOES NOT DISAPPEAR......PLEASE SOLVE THE PROBLEM
SANJAY DADWAL
PLATING SHOP EMPLOYER - INDIA
---
March 21, 2011
A. Hi, Sanjay.
This happens because the chrome plating is attracted to, and deposits onto, the wire. Chrome has terribly low throwing power. The previous answers tell the sad story that you can't solve this problem of poor racking by altering the solution chemistry, only by correcting the poor racking so there are no wires on the significant surfaces. If you use racks, be sure to insulate the ends of the hooks, removing insulation only where absolutely necessary for contact. Good luck.
Regards,
Ted Mooney, P.E.
finishing.com - Pine Beach, New Jersey
Striving to live Aloha
---
---
September 5, 2015
-- this entry appended to this thread by editor in lieu of spawning a duplicative thread
Q. When plating nickel/chrome on racks the plating parts have visible nickel in area where the parts are connected on racks. On that area there is no chrome plate. Does anyone knows how to minimize this?
Bojan Koren
- Bovec, Slovenia
---
October 28, 2015
A. Bojan, sorry to know of your difficulty. This is a very common concern and there are no easy answers. Two solutions that I have used in the past: 1. Rack the parts "loosely" so that they can move a bit but not too much to cause damage. The rack tips may need to be dulled or adjusted to allow for this. 2. Process the given items "halfway" or so then pull the parts out, adjust the positioning on the rack so that the parts are moved from their original positions and then continue. Obviously, #2 is not a preferred solution but it can be quite effective.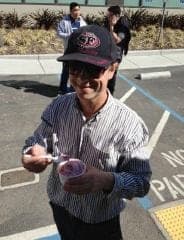 Blake Kneedler
Feather Hollow Eng. - Stockton, California
---
---
Preventing damage to plating racks
May 19, 2019
Q. My question is what are the possible reasons of damage of jigs during electroplating and how can I minimize it?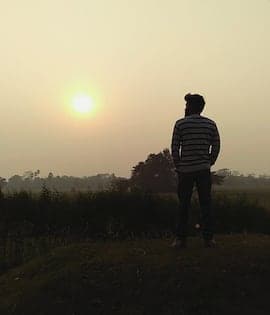 Piyush Kumar
- Chennai, India
---
May 2019
A. Hi Piyush. There are 1001 things that can damage plating racks, but from many years of visiting plating shops where racks were well maintained vs. poorly maintained, I'd say the single most important thing you can do is issue an order that plating racks must always hang from their hooks, never be allowed to rest on the floor. The concrete floor will damage the plastisol coating and cause "trees", the weight will bend the hooks near the bottom, people will allow them to get entangled and then damage them when separating, they'll lean against each other and against corners to get further bent and scraped, a whole stack will fall over ...
Regards,
Ted Mooney, P.E. RET
finishing.com - Pine Beach, New Jersey
Aloha -- an idea worth spreading
adv.