Where the world gathers for
plating, anodizing, & finishing Q&As since 1989
-----
Type III hard anodizing and Taber Abrasion testing

Q. Hello,
Thank you for your support and my question is:
we failed Taber testing for the following:

Alloy 6061 spec MIL-A-8625 [affil link or DLA] amendment 1, type III, class I.
Alloy 2024 for the same spec.
Both tests were failed for the wear resistance test; coating weight [loss] was higher than the upper limits of the spec.

Our observation is:
Aluminum content over 11 g/l which is on the higher side of the range.
Sulfuric acid between the range of 260-288 g/l.
There were a lot of aluminum parts on the bottom of the bath.
Please advise what should we do to get back on track and pass this Taber test.

Thank you,
Nader Mishreky
- Detroit, Michigan
September 18, 2023

Aluminum How-To
"Chromating - Anodizing - Hardcoating"
by Robert Probert

There's a better chance of winning the lottery than of not liking this book. Finishing.com has sold 862 copies without a single return request :-)
A. Hi Nader
Robert Probert lists below some conditions that lead to better Taber abrasion, but you should also review topic topic 11872 as it notes that test conditions like humidity can affect abrasion test results.

"A lot of aluminum parts on the bottom of the bath" can contribute to too much aluminum concentration, of course, but also indicates very poor attention to detail. Times have been changing and parts falling off of racks unremarked is no longer acceptable.
Luck & Regards,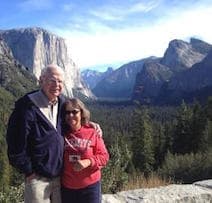 Ted Mooney, P.E. RET
Striving to live Aloha
finishing.com - Pine Beach, New Jersey



---
---
↓ Closely related postings, oldest first ↓
---
---
Q. We are having a difficult time getting 7075 aluminum test panels to meet the mil-spec abrasion resistance requirements. Can you help me with what issues could help make the coating more abrasion resistant on 7075? We anodize 6061 and 2024 test panel with no problems but we have sporadic problems with 7075. We are applying 0.002" of thickness with no seal.
Wayne Hale
Plating Shop - Kent, Washington, USA
2004
A. Dear Wayne Hale,
Probably you need to cool down your solution and have a much more vigorous agitation of it.
Another possibility is to use pulse current, this could be pulsing between two levels of the current or using DC/AC as in e.g. Sanford process.
To reach more specific improvements, you have to give more information about how you are processing now.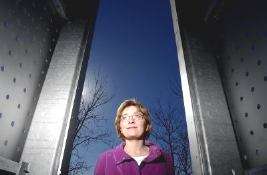 Anne Deacon Juhl
- - Trustrup Denmark
A. Recommend sending HA 7075 test panels to independent laboratory that performs Taber Resistance Testing. After 2 months of failures, I noticed that our internal lab was performing test with improper weight load and uneven grind wheels!

Increase surface area in tank. Plate panels to 2.3 mils or highest allowed thickness per spec. Agitation?
Gabriel Michael Garcia
- Wichita, Kansas, United States of America
2006
---
---
---
Multiple threads were merged: please forgive repetition, chronology errors, or disrespect towards other postings [they weren't on the same page] :-)
---
---
Q. We have carried out Type III hard anodizing on 6061 T6 & 7075 T6 sheets. The coating has failed in Taber Abrasion test as per MIL-A-8625 / MIL-PRF-8625 [affil link or DLA].

Request suggestions to improve the Abrasion resistance of the coating.
Biren Desai
Manufacturing - Mumbai, India
2006
A. Hello Biren,
You fail to mention the Current density you are processing your parts or the temperature of your bath, both critical to producing a Hard Anodize.

Bill Grayson




metal finishing - San Jose, California, USA






A. If you did a true type 3, at 0 °C or lower and used a high enough amperage/voltage for long enough to get a proper thickness, it will rarely fail with adequate agitation to maintain a uniform temp of the solution. So, what did you not do correctly? Forget what the floor said, go and watch a run and then check.

James Watts




- Navarre, Florida





A. There are so many factors that affect a hard anodise coating that, with the detail you have provided, nobody here could reasonably give you an answer.

Please let us know what your operating conditions are, e.g. pretreatments, solution concentrations and whether you are using any additives, what temperature you are running at and whether you are using a chiller or dry ice and what voltage cycles you are using.

After that you still need to consider the alloy, so please let us know what alloys you are processing.

Given all of this someone may be able to give you pointers as to what your problem is, otherwise your request will remain unanswered.

Brian Terry




Aerospace - Yeovil, Somerset, UK






A. Most common cause is inadequate cooling. Increase agitation of the anodizing solution and/or lower its temperature.

Ken Vlach

[deceased]
- Goleta, California
Finishing.com honored Ken for his countless carefully researched responses. He passed away May 14, 2015.
Rest in peace, Ken. Thank you for your hard work which the finishing world, and we at finishing.com, continue to benefit from.



---
---
LM25 / AlSi7mg - hard anodising Taber abrasion testing
Q. Dear Readers,

a. 3 months back when my vendor carried out hard anodising on my test panels of LM25 / AlSi7mg the Taber abrasion results using 1000 g load, CS17 wheel. 10000 cycles were 25 mg & 11 micron removal

b. After he made process improvements unfortunately results went far way out to 56 mg & 70 microns

c. I need as per DIN 2536 Taber abrasion results to 20 mg & 3.5 microns

Can anyone advise what could have gone wrong? and what should be checked & corrected?

I am using unmachined test panel of 100x100x3 mm thick with Si at 7.6%

thanks,
Rajanish saxena
buyer - Daman, India
2007
? Without knowing your anodizing process, hardly give suggestion.
John Hu
- Singapore
A. Hi, Rajanish. It's hard to say what went wrong until you describe what was changed, but on this page Robert Probert tries to describe what processing conditions lead to better Taber abrasion results, and you might find topic 11872 interesting as it speaks about test conditions like humidity which can affect the results.
Good luck.

Regards,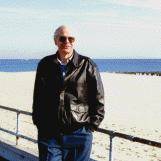 Ted Mooney
, P.E.
Striving to live Aloha
finishing.com - Pine Beach, New Jersey
---
---
Hard coat anodize from different vendors wears differently
"Surface Treatment & Finishing of Aluminium and Its Alloys"
Wernick, Pinner & Sheasby
from Abe Books
or Amazon
[affil links]


Q. I am working on a project that relies on the wear resistance of hard coat anodize on aluminum. I have found that many vendors will anodize parts, but the results are not consistent between vendors. They all claim to have provided a Type III MIL-A-8625 [affil link or DLA] finish. Thickness is not valid for comparison (was the same). How do I properly specify? What accounts for the significantly different wear result? Is it necessary to specify a particular process?
David Eichenberger
engineer - sanford, North Carolina
2007
A. You specify what you want in the purchase order along with how frequently it will be done, how it will be done and by who.
James Watts
- Navarre, Florida
A. MIL-A-8625F Type III only specifies a minimum wear standard for a dry Taber abraser test on a relatively easy to hardcoat 6061 alloy. Most hardcoat anodizers have their own proprietary processes. They are not all equivalent. Unfortunately, other than actual testing under your operating conditions, there is no good way to compare coatings.

The International Hard Anodizing Association (www.ihanodizing.com) has been trying, unsuccessfully, to develop a more discriminating test to identify "world class" hardcoaters. I suggest you stick with the vender(s) whose coating performs the best.
Chris Jurey
, Past-President IHAA
Luke Engineering & Mfg. Co. Inc.

Wadsworth, Ohio

A. You may want to ask if one of your vendors is using an additive in the hard coat process. If they are, you are not getting a true hardcoat.
Casey Weizel, President
Foresight Finishing LLC

- Tempe, Arizona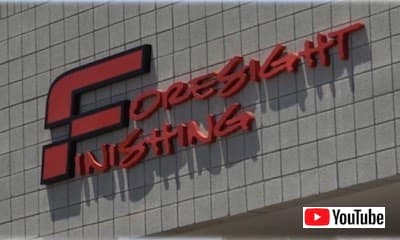 A. Interesting dialogue on hardcoat anodize and what leads to a "quality", wear-resistant anodic layer. Building on what the previous responders have suggested, my guess is that some of your anodize providers are going through the motions to provide anodize per MIL-A-8625 but don't have the quality system or periodic testing necessary to ensure that it's compliant each and every time.

There are subtle differences between conventional (Type II) sulfuric anodizing and "genuine" Type III hardcoat. Some chemical suppliers sell an additive that added to a conventional bath that will yield borderline compliant hardcoat values. The fact that a house uses an "additive" doesn't necessarily make them a "hardcoater." In most cases it takes (1) an additive, (2) reduced electrolyte temperature, and/or (3) increased power (typically expressed as amps per square foot/decimeter). In addition to these seemingly "subtle" differences in operation, to be fully compliant one would also have to monitor (at very least monthly I'd say) the concentration of all baths, calibrate temperature, time and power controls, monitor the thickness of each load, and perform Taber abrasion tests monthly.

If I were in your shoes, I'd audit each of the outside processing houses checking for operating conditions, records of all process control and periodic inspection checks, and evidence of work instructions to ensure the process can be repeated. Good luck.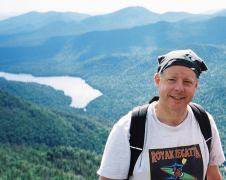 Milt Stevenson, Jr.
Syracuse, New York
---
---
Q. Any advice on appropriate conditions to get Hard Anodize 7000 series panels to pass Taber testing? Thanks
Sarah Johnson
plating shop employee - Wichita, Kansas
September 17, 2008
A. Hardness (abrasion resistance) is favored by lower temp, lower concentration, higher current density, and the glycolic/glycerin additive. AND ramp up to the desired current density over a period of 15 minutes before setting the current to remain constant while the voltage climbs.

Also, understand, that because of the inverse conical shape of the pore, the pore is smaller (and more abrasion resistant) at the lowest thickness.

Robert H Probert
Robert H Probert Technical Services

Garner, North Carolina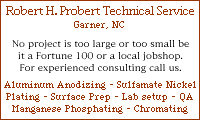 ---
---
Need black hard anodizing
Q. Need Help.
I'm using a sulfuric bath with 200 g/liter, 0°C to 5°C temperature; dissolved aluminium below 20 g/liter; and became 75 micrometers thick coat very hard;
Now I have the request to make the coating as dark as possible because of optical interference.
I'm searching for additives or new operating parameters.
Aluminium 6000 series

Thanks.
Franz
Franz Robert Wagner
- Blumenau, Santa Catarina, Brazil
June 8, 2009
A. Franz,

Do you have the option to follow the anodizing step with a dye step? We immerse hard anodized 6061 parts in a black dye, and get a very dark finish.

Michael

Michael Costello




- Grand Junction, Colorado, USA






A. Darkness is favored by lower concentration, higher current density, and lower temperature all of which also favor burning. If that is not dark enough then do the reverse of the above (to get a larger pore) and dye black




Robert H Probert




Robert H Probert Technical Services





Garner, North Carolina






A. Just remember, if you choose to dye the part you must seal it afterward to prevent rapid fading. This will slightly lower the hardness, but dramatically increase the corrosion resistance..
Good luck!
Jim Gorsich
Accurate Anodizing Inc.

Compton, California, USA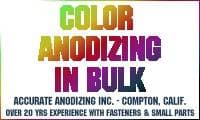 In first thanks for all.

Q. In the past I have used Dyes in hard anodizing and the Dyes layer was no deep enough, the parts must be smooth and will be polished prior to assembled in the machine; otherwise is recommended that hard anodized parts with anodizing time higher than 90 minutes must be polished to remove the "soft" outer layer; and this fade out the color.
The parts are trays for a fully digital electronic color sorter machine of grains selection.

Franz
Franz Robert Wagner
[returning]
- Blumenau, Santa Catarina, Brazil
---
---
A. Experts, please correct me if I am wrong.
Am also given to understand that addition of Oxalic Acid (in the range of 10-15g/l)in the sulphuric acid bath also assists in faster and harder coating growth as well as darker color.

Q. Follow up question:
If I hard anodise at temperatures between -10 °C to 0 °C, (other conditions same as original questioner's) can I still dye the parts black? My one previous attempt was not at all encouraging -- it just didn't soak the color.
If the temperature was warmer, like 0-5 °C would you still call it 'Hard' anodizing? What hardness can we expect?
Requirement is Hardness as well as Dyed Black preferred.
Another of my new requirements is,
LM9(silicon-10-13%)- pressure die casting, needs hard anodising, coating thickness range between 10-15 microns, hardness min.400HV, no color change allowed!
Is this feasible?
Thanks in advance.
Ravi
Ravi Rao
- Belgaum, Karnataka, India
2009
A. Ravi,

We hard anodize (Type III) at 10 ± 2 °C, then dye black and seal. I can't give you a hardness number. The customer spec is based on passing a 10,000 cycle Taber abrasion test, and our parts always pass. I hope this is useful to you.
Michael Costello
- Grand Junction, Colorado, USA
2009
---
---
Q. Hello,
We recently received a failure notification on a Taber abrasion test for hardcoat anodized aluminum. The test process was III-1 Taber (6061). Having never dealt with this type of failure before, we are a bit stumped on what the cause might be. I am assuming it is something in the pretreatment because etch rate test panels have recently starting coming out without a clean and uniform surface. Additionally, the deox tank is not removing all of the smut from etching. Could either of those issues be contributing to the Taber failure? If anyone has any advice or potential troubleshooting, it would be greatly appreciated. Thanks in advance for any help!
Zander Naes
- Denver Colorado
September 16, 2022
A. Replace the deox, then tell us the free acid, temp, and current density, thickness of coating...

Robert H Probert
Robert H Probert Technical Services

Garner, North Carolina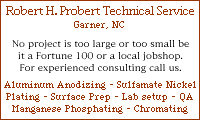 A. Hi zander,

Is Taber the only destructive test you send out? You've already mentioned deox issues, are you seeing worse results / trending in your other tests (if you have any)?

You gotta seriously maintain a deox tank, in my humble opinion, more carefully than any other tank on the line. A bad deox will BREAK you.

And the operator should be doing a smudge test coming out of the deox bath. Gloved finger or white cloth (or if you're my lunatic colleague, just poke it barehanded) if there's evidence of unflushed smut, and the line technician isn't literally yelling at the lab technician [disclosure: I'm a lab technician and would HOPE to be yelled at in a pinch]... you have a ground-up retraining situation on your hands.

Have your lab tech run a test of the deox in front of you. If it's good, move on to the next step.

Ate you running am anti-burn additive (proprietary organic acids, originally oxalic, but...ooh I've been through this). Are you running it at full manufacturer strength. And are you fully dehydrating the specimens prior to shipment to the lab.

I've found MINIMAL anti burn additives plus great care in full dehydration of parts is the best abrasion resistance.

There is a fascinating academic study on the subject of dehydration of hardcoat anodize.

But if you aren't flushing the smut, you're not going to start your build properly. That's where you need to begin.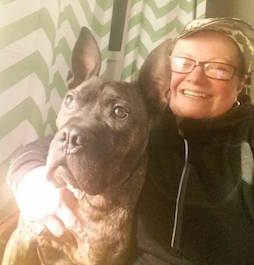 Rachel Mackintosh
- Greenfield, Vermont
---
Ed. note: For additional situations, options, and opinions please see also:
• Thread 11872, "Conditioning coupons for Taber Test? Effect of humidity?"
• Thread 33049, "What hardness/abrasion resistance from anodizing?"