Where the world gathers for
plating, anodizing, & finishing Q&As since 1989
Galvanize vs. Galvanneal vs. E-coat vs. Powder
-----
Q. Want to know everything about Galvannealed and Galvanized Uses, costing Differences, Fabrication/Manufacturing preferences for both metals with all the pros and cons.
Looking for an opportunity to do Business.
Mohsin Nagori
- Indore City, Madhya Pradesh, INDIA
September 29, 2022
---
---
---
Closely related historical posts, oldest first ...
"Electrocoating: a Guidebook for Finishers"
by Electrocoat Association
from Abe Books
or

Affiliate Link
(your purchases make finishing.com possible)
Q. Galvanize, galvanneal, or e-coating? I am making some trailers for boats and other uses. I live by the coast and want to put a protective coating on the axle and frame from the salty air. I know that galvanizing is the common practice but I want to know why the other practices are inferior. Cost wise; which is cheaper? What are the disadvantages to some and in turn advantages to others?
Erwin Hernaez
Entrepreneur - Port Arthur, Texas
2006
---
A. Hi Erwin. Galvanneal isn't radically different than galvanizing -- the galvanized coating is just annealed to cause a diffusion of zinc and iron, with the result that the surface is more amenable to painting. So, if the item is to be subsequently painted, galvannealing is a good idea; if not, then just galvanize it.

In any event, galvanizing means applying a heavy coating of zinc, which gives sacrificial galvanic protection. E-coating or other organic coatings don't offer sacrificial protection; so if the coating is scratched there is little corrosion resistance. E-coating can be a good finish, but probably not for a salt-water trailer.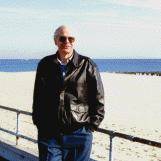 Ted Mooney
, P.E.
Striving to live Aloha
finishing.com - Pine Beach, New Jersey
---
---
Q. I work for a coil steel supplier. I have a customer that is asking if they can use galvanneal instead of electrogalvanized steel.

The end use is for a mounting bracket. For what? I do not know.

What would be the pro's and con's of substituting the galvanneal for the electrogalvanized?

Thank you in advance for any help!
Terri Sommers
Coil Steel Supplier - Fraser, Michigan, USA
April 8, 2010
---
A. Hi, Terry. Galvanneal is annealed galvanizing; the main reason for annealing is to improve paint adhesion. It is ugly and is intended to be painted, but once painted it is more corrosion resistant than zinc electroplated steel. If the bracket will not be painted, galvanneal probably can't be used. If there is a grounding requirement, galvanneal probably cannot be used. If there are tight tolerances, or threaded areas, galvanneal probably cannot be used.

Not trying to be difficult, but you & I aren't in a position to make a design recommendation if we don't know the use of the item. Listing advantages & disadvantages of something out of context requires too many ifs-ands-&-buts, and we can easily miss the most important point for the actual situation. If I don't know where I want to go yet, listing the pros & cons of going by rail vs. by ship makes little sense, and misses the main point of the myriad places you can't get to by ship and the others you can't get to by rail :-)
Good luck.
Regards,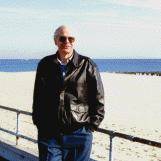 Ted Mooney
, P.E.
Striving to live Aloha
finishing.com - Pine Beach, New Jersey
---
---
Q. Hi,
I have customer who is asking for e-coating paint on equipment that we are selling.

Is there a problem to e-coat galvannealed metal? And if we do so, what the consequence would be? And how this can be fixed?

Do we really need to e-coat galvannealed metal, or is powder coating good enough?

Most probably the equipment are going to be used in Microwave accessible environment. Does Microwave cause any issue on powder coat paint?
Hootan Goudarzi
Sigma Corporation - Mississauga, Ontario, Canada
August 9, 2019
---
August 2019
A. Hi Hootan. Automobile manufacturers feel that galvanneal PLUS e-coat PLUS painting is required, whereas manufacturers of patio and garden equipment feel that e-coat plus powder coating is more than adequate without any need for galvannealing.
Many people feel that the biggest problem with powder coating alone is that a pinhole or poor coverage means no protection at all, and that either galvannealing or e-coating will address that problem -- so for most situations I'd probably accept that galvannealing followed by powder coating is a very good finish.
Per auto industry experience, it seems that galvanneal can be very reliably e-coated after proper phosphatization.
Sorry, I have no knowledge of the effect of microwaves on any coating.
Regards,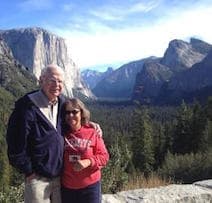 Ted Mooney
, P.E. RET
Striving to live Aloha
finishing.com - Pine Beach, New Jersey