World's most popular finishing site / Internet's friendliest corner
topic 41526
304 SS electric storage water heaters are developing leaks
A discussion started in 2006 but continuing through 2019
2006
Q. My company manufacture electric storage water heater. Material for heater tank is stainless steel G304 2B. I notice some of the tank has many tiny holes leaking after few months used. What cause the problems. Is it inferior stainless steel. Is there any grade 2 or 3 304 stainless steel.
Adrian PH Yeo
- Kuala Lumpur, Malaysia
---
2006
A. I suspected is mainly caused by chlorine in water was attacked the SS material and caused the holes problem after few months used.
TEChuah
- KL, Malaysia
---
2006
A. I agree with TEChuah -- chlorine (as chloride) plus temperature is a very common cause of 304 SS corrosion. If all SS areas exposed to the hot water are corroded, a more chloride-resistant alloy is needed. 316 SS is the next step up, a 'duplex SS' such as 2205 is better. The 2B refers to the surface finish, not a grade of 304 SS.

If only localized corrosion occurs, 304 may be usable with modified techniques:
If only areas contacted by steel forming tools and clamps are corroding, chemical passivation to remove iron contamination will help.
If only severely bent areas corrode, residual tensile stress is contributing to the corrosion. After forming, the SS should be cleaned and then stress relieved (heat treatment).
If only welds are corroding, there are many possible problems -- weld contamination, residual stress, chromium depleted zone, etc. Best to have a metallurgist examine. It may help to use the low carbon grade of 304: 304L, and an extra low carbon (ELC) filler metal to avoid chromium depletion (as carbides in the welds).
Ken Vlach
- Goleta, California
Finishing.com honored Ken for his countless carefully
researched responses. He passed away May 14, 2015.
Rest in peace, Ken. Thank you for your hard work
which the finishing world continues to benefit from.
---
2006
A. Mr Adrian Yeo

The phenomenon of SS tanks corroding is controllable by Passivating the SS after Manufacture before assembly.

We have similar examples here in India using SS passivation on welded SS tanks of both 304 and 316 grades. The life extends considerably.

Removal of free iron on un welded surfaces and restoration of the Chrome rich Surface layer is the mechanism which works to extend the corrosion resistance of SS surfaces.

Inorganic acids do not provide satisfactory results because thy extent the corrosion prone sites, and re deposit free iron.

Proprietary solutions work in service and deliver results.

Regards,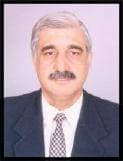 Asif Nurie
- New Delhi, India
With deep regret we sadly advise that Asif passed away on Jan 24, 2016
---
---
Comparing materials for solar water heater
October 15, 2019
Q. While buying a solar water heater, which tank would be more leak proof, durable, heat and corrosion resistant: M.S. tank with powder coating, or epoxy coating, CRC, G.S, or a 304 grade stainless steel tank?
Which solar water heater tank should I go for? Please advise.
Chaitanya Shirsat
Buyer - Nashik / Maharashtra / India
---
October 2019
A. Hi Chaitanya. I'd say 304 stainless steel is the safest bet. Not necessarily because it is actually better, but it at least demonstrates that the vendor is open to spending money trying.
My own personal experience for what it's worth, as a mechanical engineer with 50 years metal finishing experience, is that a consumer, no matter how experienced, cannot evaluate a product based on sales pap specifications :-(
Regards,
Ted Mooney, P.E. RET
finishing.com - Pine Beach, New Jersey
Striving to live Aloha