60,000 Q&A topics -- Education, Aloha, & Fun
topic 41404
Parts rusting after zinc phosphating
A discussion started in 2000 but continuing through 2020
2000
Q. We have a zinc/phosphate immersion tank followed by hex-chromate seal. Control of this Zn Phosphate tank is maintained by analyzing the free acid/total acids. In the last two weeks, iron parts exposed to only 12 hours slack time prior to painting are developing rust. Assume that adjacent production lines have been the same consistent mix for the last three months and that the tank is only operated when the daily temps, F.A.(lowest allowable), and T.A. are in spec.
Q1) Should this tank be monitored for any other mitigating cations.-two suspects are Al or Cr.
Q2) Does the sealer need total dissolved solids spec.
David E
[last name deleted for privacy by Editor]
- St. Louis, Missouri
---
---
2004
Q. I am getting cold roll automotive parts flash rusting right after the phosphate stage and I only have the parts out of the bath for 30 seconds. Everything is to spec what do you think?
Aaron Leal
itd precision - Harlingen, Texas
---
2004
A. GM,
Check for Total acid to Free acid ratio in phosphating bath,which will solve the problem.
Regards,
Shankaranarayanan N
- Bangalore, Karnataka, India
---
2004
A. Depending on your bath chemistry you may be running out of accelerator. If your Zinc Phosphate appears OK but rusts when drying you should check your free/total acid ratio. Be sure to limit drying of parts between phosphate and rinse.
Watson

Jeff Watson
- Pearland, Texas
---
---
2006
Q. We are noticing a red/brown residue on parts leaving our E-Coat immersion Zinc Phosphate tank, after line stoppages. The residue is apparent in as little as 10 minutes after a line stop/shutdown if suspended above the tank (without entering a rinse tank). My immediate reaction would be a flash rust issue but I would not think that it would be apparent after 10 minutes. I plan on doing a salt spray analysis with several different controls to see if long term quality is affected. Could this be a flash rust issue, or is it just a property of the zinc phosphate chemistry/drying process?
Devon DuBose
e-coat pretreatment engineer - Redmond, Washington, USA
---
2006
A. Hi Devon,

Without actually seeing the parts, it is hard to say what your residue is.

But flash rust can occur within the 10-minute time frame you describe. In fact, if the conditions are right, corrosion can be seen within a minute or so.

I would not bother with performing a salt spray test to determine whether flash rust is present. It would be easier to look at the residue using an inexpensive microscope. You will be able to discern the rust even at 50X or 100X magnification.
George Gorecki
- Naperville, Illinois
---
2006

George,

Thanks for the reply. I was interested in the salt spray analysis just to see the long term effects if any, as there are no immediately visible defects after an extended line stoppage once the line continues through E-coat. I am however fairly certain that the residue is rust but will take your advice and take a peak under a microscope.
Devon DuBose
[returning]
e-coat pretreatment engineer - Redmond, Washington, USA
---
---
Zinc Phosphate without Anti-rust Oil Finish?
2006
Q. Hi,

We require an auto part to be covered by zinc phosphate 100-500 mg/sf, and no grease afterward and pass 70 hrs salt spray test. The final product finish looks great and indeed passes 70 hours. However, the anti-rust oil that our coating supplier applied took a long time to dry itself and oil inside the narrow gap would take forever to dry.

From my understanding, the reason to apply anti-rust oil is to allow the oil sink into the pores of the phosphate layer and therefore, seal the pores. So, my question is, can zinc phosphate coating be done without applying anti-rust oil at the end? and still meet the requirements mentioned above. If not, would a thicker layer of zinc phosphate helps? or perhaps there is an anti-rust oil that dry itself much faster?

Thanks in advance, any help would be great.
Victor Cheng
Auto Parts Manufacture - Taipei, Taiwan
---
A. Hi Victor. I think the first thing you should attempt, although you may not be successful, is to get that testing requirement eliminated :-)
Zinc phosphate is not, and never was, intended to be a "stand alone" finish, but rather a finish that helps paint or oils do their job.
When you add arbitrary and wrong testing requirements, people stop optimizing the coating for the job it's supposed to do, and start optimizing it for the job it's NOT supposed to do, at the expense of de-tuning it for it's rightful job. Your question about increasing the thickness above the correct specification, to try to pass this test, is a good example :-)
Zinc phosphate requires oil, wax, paint, grease or something to do the job it's designed to do. But, yes, surely they are water-soluble waxes, and dry to the touch oils that could work. Best of luck.
Regards,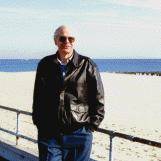 Ted Mooney, P.E.
finishing.com - Pine Beach, New Jersey
Striving to live Aloha
---
---
Rust on zinc phosphated parts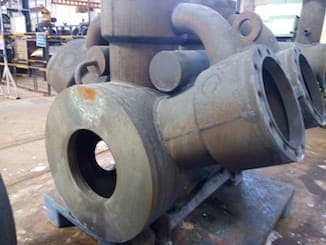 December 12, 2016
Q. I'm working at a company in a shop for zinc phosphating of a mild steel body of a 6 cylinder compressor. The problem is after removing the body from phosphating tank, it is getting corroded at some points. Also the layer forming is not uniform and getting removed on slight rubbing against other surfaces. The process specifications are as follows
1) dipping in HCl for derusting 3 to 4 hours,
2) rinsing in water,
3) dipping in phosposol zinc, catalyst 17 powder (as specified by supplier),
Cold phosphating at 30 °C.
What could be possible reasons? Also suggest remedies.
sunny gade
intern - pune, India
---
December 2016
Hi Sunny. Your experience is already broader than mine. I can't even imagine pickling/derusting in HCl for 4 hours :-(
I'm surprised the surface isn't so porous and spongey that cold phosphating is impossible. We'll have to wait for a reader who knows their stuff :-)
Regards,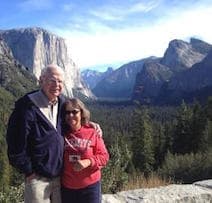 Ted Mooney, P.E. RET
finishing.com - Pine Beach, New Jersey
Aloha -- an idea worth spreading
---
December 24, 2016
Q. Hello ted, HCl acid is 35 percent diluted actually.
And, appending to above question:
4) water rinsing in dip tank
Acceptance range for zinc phosphate
Total acid- 150-180 pointage
Free acid- 12 to 16
Acceptance range for HCl acid
Acid pointage- 20-25
Actually in our case lots of fluctuations are there in each parameter like free acid in zinc phosphate bath sometime drops to 10, HCl acid pointage to 16
What could be the most affecting part?
What should be ideal values and ratio of F.A. & T.A. , Acid pointage of HCl?
Sunny gade
[returning]
- Pune, Maharashtra India
---
December 31, 2016
A. First, you might try using sulfuric acid instead of HCl. Chlorides are notorious corrosion cataysts/promoters.

Second, straighten out your phosphate bath excursions! Run your free and total acid numbers near the top of the range, rather than letting them sink below the lower limit. The analytical procedures are quite straightforward and you can easily do them yourself.

Lastly, a little higher temperature in the bath might help. 60 °C or higher, I'd suggest.

Dave Wichern
Consultant - The Bronx, New York
---
---
June 20, 2017
-- this entry appended to this thread by editor in lieu of spawning a duplicative thread
Q. Sir, very often I found that there is red colored rust in phosphated coated steel bolts (Medium and high carbon) and nuts after first rain. If zinc phosphate coating is of anti corrosive nature why does this happen?

Is it common? If not than what corrective action should I take?

Kindly guide.
Kaushal prasad sharma
- Nagpur India
---
July 2017
A. Hi Kaushal. We added your inquiry to a thread on the subject where some suggestions are offered. Zinc phosphate is a "pretreatment" for paint or oil, it is not a corrosion resistant finish, but a dip in an appropriate rust preventative oil may give you sufficient life. Good luck.
Regards,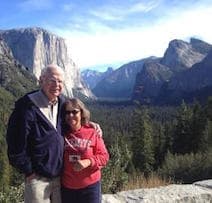 Ted Mooney, P.E. RET
finishing.com - Pine Beach, New Jersey
Aloha -- an idea worth spreading
---
---
March 30, 2018
Q. Hi. We are doing phosphating on heat treated parts. After phosphating the surface looks good ... but after some hours red or brown rust like spots appear on the surface. We are not able to identify the cause for this problem. Can someone help to get out from this issue?
Senthil Kumar
- chennai, india
---
March 2018
A. Hi Senthil. It's not unusual for phosphatization to rust "some hours" after processing. It depends both on the environment (are they left in a plating shop which uses HCl?) and on the rust preventative compound which they were dipped in. Please tell us something about the parts, the phosphating process, the post-treatment, and the storage conditions for these "some hours". Thanks!
Regards,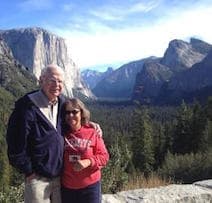 Ted Mooney, P.E. RET
finishing.com - Pine Beach, New Jersey
Aloha -- an idea worth spreading
---
---
October 16, 2019
Q. Steel parts in shop go through a heat treat. After that they go through a phosphate line which consists of a first soap bath, then rinse, then acid pickle, then rinse, then phosphate, then rinse and last into a chromate bath before going into the oil. We are finding rust after the parts go through entire line but before the oil. What can be causing this issue and how can we resolve it?
Samantha Elms
- Russell Pennsylvania
---
---
May 12, 2020
I am working at fasteners industry, our Zn phosphating line runs with
ADA cleaning 8 min,
KMNO4 dip 4 min for removal of scale,
HCl dip 5 min,
Accelerator flash dip,
Zn phos 10 min at 70-80 °C,
trivalent chrome passivation.
Once parts are processed with above flow, only a few parts gets rust during unloading (rusted area goes away while wiped off). I am not able to found out the root cause. Please suggest.
Jayabharath Krishnan
- Chennai,India