Where the world gathers for
plating, anodizing, & finishing Q&As since 1989
-----
Brown Stains on my Brand New Vehicle: Tire Shine? Mold Release Compound?
Q. A week ago I purchased a brand new vehicle. 2 days later when I was washing it, I noticed that all 4 bottom outside sides of the vehicle had brownish spots that would not wash off. The spots were also on the interior of the fender wells. I immediately contacted the dealership where I purchased the vehicle and they couldn't get it off either. They had a manufacturer rep come and take a look at the spots as well. They came to the conclusion that the spots were from 'tire mold release agents' used in tire manufacturing. The dealership assures me that in time (2-3 months) the spots will disappear on their own by the sun's UV rays, and is encouraging me to keep the vehicle. I just don't have a good feeling about this. I have searched the internet for related articles and have not had any luck in a similar story. The dealership gave me this story that was faxed over to them explaining all of these details as to the fact that the spots will fade, but I can barely read the article due to the poor fax quality. Does anyone have any information on any similar situation?
Myra Ann Robin
Consumer - Cecilia, Louisiana, USA
2006
A. As a former employee of a certain gigantic auto manufacturing company I have heard of this problem many times. If there are a lot of these brown spots and they are very small then they are most likely a result of "rail dust". This happens to new cars when they are shipped via railroad and small pieces of steel get embedded in the clear coat. After a while the steel starts to rust and you get brown spots on your car. I don't know what kind of vehicle you own but at my former company this damage is the number one warranty claim.
Joe Barnhart
- State College, Pennsylvania, USA
2006
---
2006
A. Myra, pay attention to that feeling, it's always right. Go to a new tire store and count how many of the tires have brown mold release compound all over them.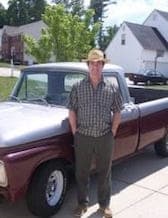 Sheldon Taylor
supply chain electronics
Wake Forest, North Carolina

Thanks for the feedback...I am happy to report that the vehicle that I had bought was a new Toyota RAV4 and Toyota has generously offered me a brand new replacement vehicle as an even exchange...this, I did not have to demand. My new vehicle is due in any day now, and I have even been allowed to continue driving the current RAV4 with the brown spots until the new one is in. Again, thanks for the feedback.
Myra Ann Robin
[returning]
- Cecilia, Louisiana, USA
2006
---
---
Q. Hi Myra, guesting for you since you had this newer Toyota has the problem came back. I'm running into the issue like yourself on the first one. The dealership is working with me and I couldn't ask for better service from them. They are giving me a new truck also. I'm curious to see what kind of tires you had and did you use and armor all on them and are you currently using armor all on the new car? From what I see the dealership put some stuff like that on mine and that is where the problem is coming from -- the tire shine.

Thanks.
Mike Broome
- Waxhaw North Carolina US
July 4, 2016