60,000 Q&A topics -- Education, Aloha, & Fun
topic 41276
ROHS compliant Black Zinc brightness
2006
We are moving towards RoHS compliant (trivalent) Black Zinc. How do we achieve the bright black of the hexavalent Black?
Edwin Blackwelder
metal finishing - Altamonte Springs, Florida, USA
---
2006
Some suppliers on the AESF meeting circuit are explaining why good bright blacks are not yet available in trivalent chromate, Edwin. Other suppliers are prominently advertising total success. Usually the truth is somewhere in between; but I doubt that anyone can give you cookbook instructions to achieve what major suppliers admit that they haven't been able to do.
Ted Mooney, P.E.
finishing.com - Pine Beach, New Jersey
Striving to live Aloha
---
2006
Cheat. Oh I mean use a black top coat aka black lacquer over trivalent black/non chromate black. Actually the final use and corrosion requirement are instrumental in deciding what to do. Despite what may say, the technology to CONSISTENTLY produce a bright black in a cost effective manner from a trivalent product, is not presently available.
Gene Packman
- Great Neck, New York
---
2006
Dear Sir,
I wanted to know whether Zn- Black trivalent plating is yet established or not if yes, what is recommended process.
Amarnath Mallick
- Noida
---
---
Trivalent Black Zinc (Color Problem)
September 23, 2019
Q. Hello,

We are currently acid zinc plating some parts with a thickness around 8 to 12 micron and then passivate them with Pavco's "HyproBlack" and then we apply a sealer.

We can achieve a greyish almost black color, but customer wants a jet black glossy color appearance.

How can I achieve that? Do I need a black topcoat?
Diego Mora
Buyer - Tijuana, Mexico
---
October 7, 2019
A. I use the hyproblack 3000 and it is jet black if everything is up to snuff. Had an iridescence problem once -- it was a contaminated sealer.

Make a new batch in a beaker of chromate and sealer and see what it looks like. My guess is (if there is enough chromate) you are low on part B or you have sealer issues.
But mine is over alkaline zinc. This may not apply most likely.

I use an Atotech Tridur process on acid chloride that is jet black.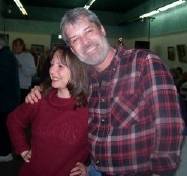 Trent Kaufman
electroplater - Galva, Illinois
---
October 14, 2019

Thanks for your feedback, I will try to make an alkaline zinc solution, I might have better results.
Diego Guerrero
[returning]
International Manucturing & Finishing Co. - Tijuana, Mexico