Free personalized metal finishing help!
Preparation of pickling solution
(
-----
)
2006
When I read the standards I found that the pickling solution contains 1-8% HF + 20-50%HNO3 (Volume %), for HNO3 THE SOLUTION SHOULD be PREPAREd FROM 65 wt%.
I prepare the solution of 1000L as following:
3% HF+ 25%( 250 L HNO3 + 30L HF and complete to 1000L with water)
I wondering if my preparation of this solution is correct or not.
Thank you for your help.
Salaheddin ALI
Naser University - Tripoli, Libya
^
---
2006
Dear Ali
you are right ,but there is more than one concentration for the hydrofluoric acid in the market ,I'm not sure may be 40% and 60% ,so which one required by your procedure ?
good luck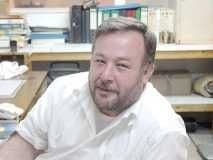 Khair Shishani
aircraft maintenance - Al Ain, UAE
^
---
2006
Thank you for your answer
HF acid which I use is 70wt%
good luck
Salahddin Ali
- Tripoli, Libya
^